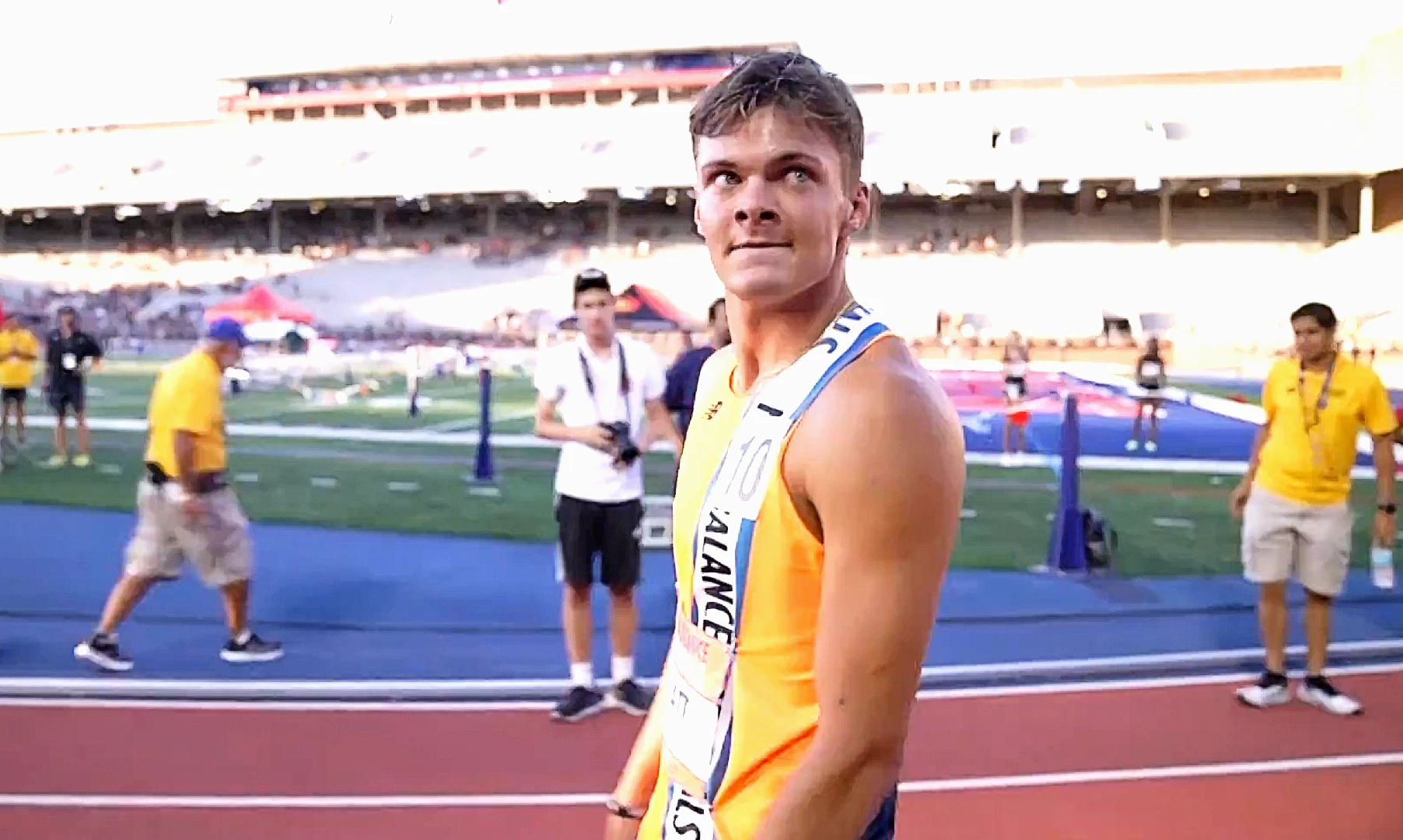 OXFORD, Miss. (AP) — Freshman standout Cade Flatt will start in the men's 800-meter run at the 2023 Joe Walker Invitational, hosted by the Ole Miss Track & Field Complex this weekend. The two-day meet is scheduled for April 7-8. Read more: How to watch Duke Invitational 2023? (Preview and Live Results)
Flatt, a highly-touted freshman, hopes to make his full outdoor debut after a brief indoor campaign and a DNF next to his name at the Ole Miss Classic last week. On Friday, the 19-year-old will compete against six of his teammates and three outsiders. Live Results | Schedule (PDF) | Heat Sheets (PDF)
Flatt's personal best of 1:46.48, set last June, makes him a solid contender for victory. However, his Ole Miss teammates, Baylor Franklin, who holds a personal best of 1:45.65, and Tiarnan Crorken, with a time of 1:46.82, are in much better form and expected to lead the podium chase.
Men's 800 Meter Run 2023 Joe Walker Invitational:
Cade Flatt (Ole Miss) – 1:48.00
Wyatt Wyman (Indiana State) – 1:49.61
Nick Miller (Notre Dame) – 1:48.62
Carson Turner (Ole Miss) – 1:50.00
Cole Piotrowski (Ole Miss) – 1:49.00
Terrico Garrett (SE Missouri) – 1:49.44
Marcus Dropik (Ole Miss) – 1:48.43
Baylor Franklin (Ole Miss) – 1:46.74
Tiarnan Crorken (Ole Miss) – 1:46.82
Teams Competiting At The 2023 Joe Walker Invitational
A total of 23 men's team and 26 women's team are set to compete at the 2023 Joe Walker Invitational this week. Among the featured programs slated to take on the host are No. 7 Alabama, No. 15 Louisville and No. 25 Mississippi State on the men's side, while, the No. 7 ranked Ole Miss squad will battle against the likes of No. 15 Notre Dame, and Alabama.
Full Men's Teams:
#7 Alabama, Alabama A&M, Arkansas State, Christian Brothers, Coahoma Community College, Illinois State, Indiana State, Jackson State, Lamar, Lipscomb, #15 Louisville, Memphis, #25 Mississippi State, Mississippi Valley State, Notre Dame, Ole Miss, Sam Houston State, Southeast Missouri, South Alabama, ULM, UT Martin, Vanderbilt, Western Kentucky
 
Full Women's Teams:
Alabama, Alabama A&M, Arkansas State, Austin Peay, Ball State, Christian Brothers, Illinois State, Indiana State, Jackson State, Lamar, Lipscomb, Louisville, Memphis, Mississippi State, Mississippi Valley State, Murray State, #15 Notre Dame, #7 Ole Miss, Sam Houston State, Southeast Missouri, South Alabama, St. Norbert, ULM, UT Martin, Vanderbilt, Western Kentucky