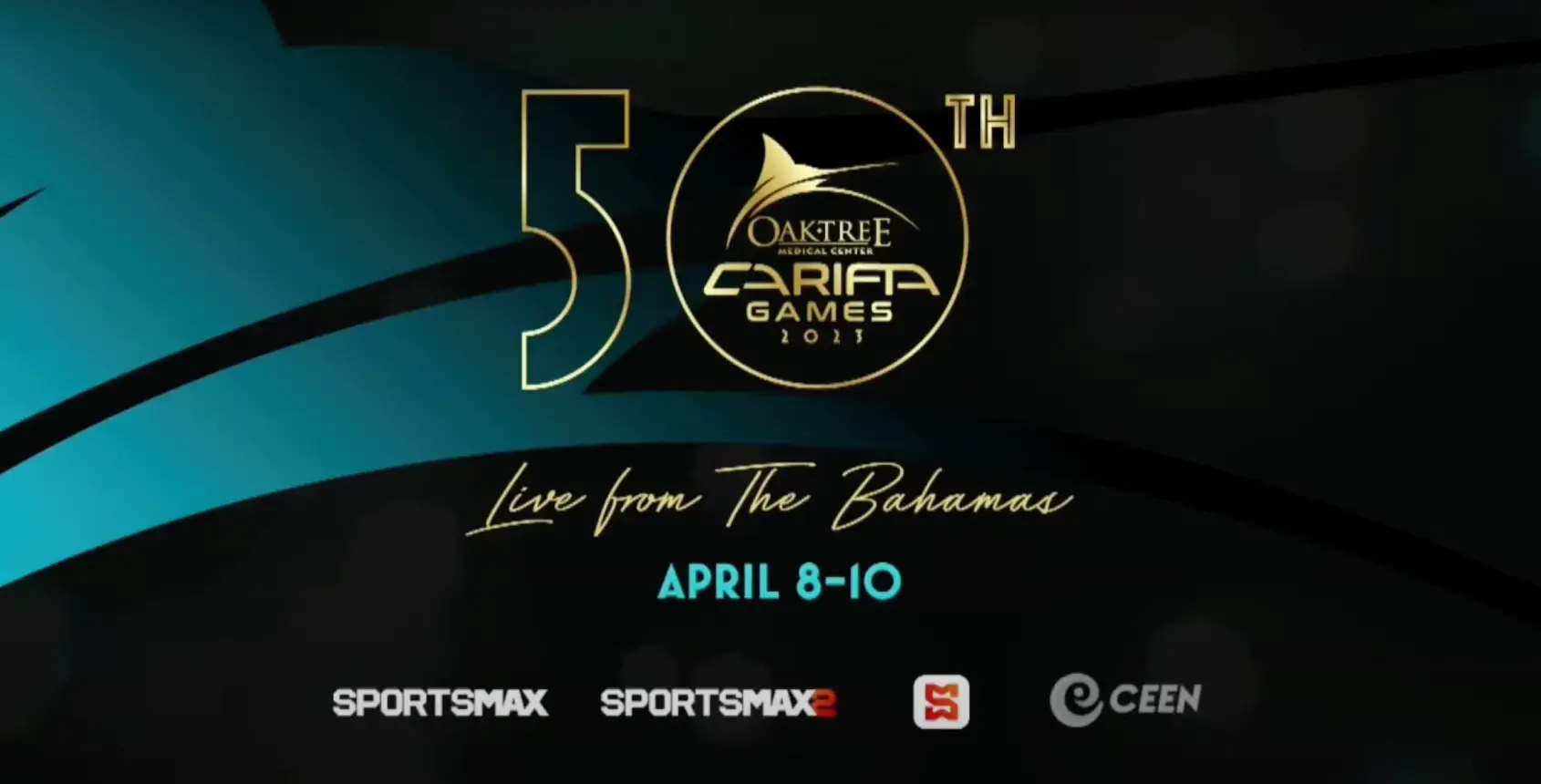 NASSAU, Bahamas (April 10) – The Thomas Robinson National Stadium in Nassau will host an action-packed final day of the Carifta Games 2023, the premier junior track and field championship in the Caribbean. As the games enter the concluding day, fans will be treated to a thrilling lineup of events that are sure to leave them on the edge of their seats. LIVE RESULTS
READ MORE: Day Two 50th Carifta Games 2023 Medal Table Standings (Jamaica has 51)
The final day's Order of Events Guide promises to be exciting with live streaming coverage starting at 9:05 a.m. ET on YouTube. The U17 girls' Javelin Throw Finals contest will kick off the morning session, followed by the girls' U20 High Jump Finals, the U17 girls' 100m hurdles heats, and the heats of the 4x400m relay. The 50th Carifta Games 2023 YouTube Channel, with highlights available on the SportsMax TV Channel. Read more: How to watch the 2023 Carifta Games?
As the afternoon and evening sessions approach, fans can look forward to several highly anticipated finals, including the 800m races for all age groups, the sprint hurdles for all categories, and the 200m finals for all ages involved. The highly-anticipated 4x400m relay races will conclude the 50th Carifta Games 2023, leaving fans at the Thomas Robinson National Stadium in Nassau in awe.
The Carifta Games have a storied history of producing world-class athletes, and this year's event is no exception. The competition has been fierce, and the enthusiasm of the crowd has been infectious. Fans around the world will be tuning in to watch as the athletes leave it all on the track.
Day 3: 50th Carifta Games 2023 SCHEDULE (April 10)
Morning Session:
9:05 AM – Women Javelin (U-17) Finals, 1 Flight
9:10 AM – Women High Jump (U-20) Finals, 1 Flight
9:30 AM – Women 100m Hurdles (U-17) Prelims, 2 Heats
9:40 AM – Women Long Jump (U-20) Finals, 1 Flight
9:45 AM – Men 110m Hurdles (U-20) Prelims, 2 Heats
10:00 AM – Men 4 x 400m Relay (U-20) Prelims, 2 Heats
Afternoon Session:
3:30 PM – Women Pole Vault (OPEN) Finals, 1 Flight
4:00 PM – Women 100m Hurdles (U-17) Finals, 1 Section
4:10 PM – Women 100m Hurdles (U-20) Finals, 1 Section
4:15 PM – Women Discus (U-17) Finals, 1 Flight
4:25 PM – Men 110m Hurdles (U-17) Finals, 1 Section
4:30 PM – Men Shot Put (U-20) Finals, 1 Flight
4:35 PM – Men 110m Hurdles (U-20) Finals, 1 Section
4:55 PM – Women 800 Meters (U-17) Finals, 1 Section
5:05 PM – Men 800 Meters (U-17) Finals, 1 Section
5:15 PM – Women 800 Meters (U-20) Finals, 1 Section
5:25 PM – Men 800 Meters (U-20) Finals, 1 Section
5:40 PM – Men Triple Jump (U-20) Finals, 1 Flight
5:45 PM – Women 200 Meters (U-17) Finals, 1 Section
5:55 PM – Men 200 Meters (U-17) Finals, 1 Section
5:50 PM – Men Discus (U-17) Finals, 1 Flight
6:05 PM – Women 200 Meters (U-20) Finals, 1 Section
6:15 PM – Men 200 Meters (U-20) Finals, 1 Section
6:35 PM – Men 5000 Meters (U-20) Finals, 1 Section
Evening Session:
7:05 PM – Women 4 x 400m Relay (U-17) Finals, 1 Section
7:15 PM – Men 4 x 400m Relay (U-17) Finals, 1 Section
7:25 PM – Women 4 x 400m Relay (U-20) Finals, 1 Section
7:35 PM – Men 4 x 400m Relay (U-20) Finals, 1 Section