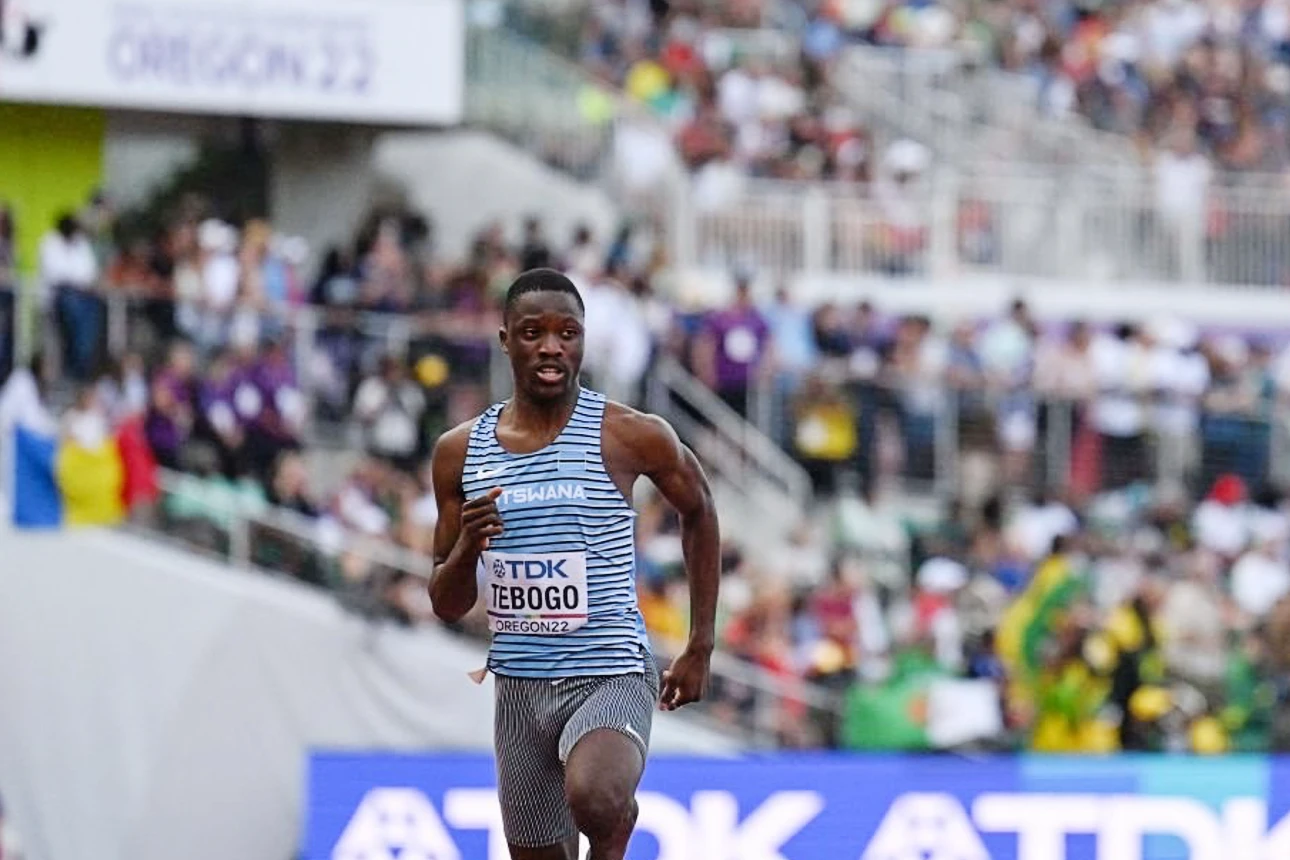 MIRAMAR, Fla. (April 7) — The Ansin Sports Complex in Miramar is set to host the much-awaited men's 200-meter race on Saturday, April 8th, at the 2023 Miramar Invitational meeting, with an impressive lineup of talented athletes. The event will feature a star-studded field of competitors, including global medalists Christian Coleman, Kenny Bednarek, Zharnel Hughes, and Letsile Tebogo.
Notably, Bahamian Olympic 400m champion Steven Gardiner, who was originally listed for this event and was one of the favorites to take the title, has decided to switch to the longer sprinting event and will instead race in the men's 400m. Also Read: Oblique Seville leads 100m sprinters at Miramar Invitational 2023
Hughes, the European champion from Great Britain, is among the starters expected to challenge Gardiner. Although he suffered a false start in a 100m race last month, the Jamaican-based sprinter has been performing well this season, clocking a season-best time of 20.25 (-1.4 m/s) and aiming to break the 20-second barrier for the first time in his career.
The American challenge will be led by Bednarek, the World and Olympic silver medalist, and Christian Coleman, the 2019 100m world champion. Both athletes have personal bests faster than 20 seconds and are looking to make their mark in their first 200m outdoor races of the term.
Bednarek will make his season debut in the 200m after competing in a pair of relay events at the Texas Relays last weekend. Meanwhile, Coleman, the world record holder over 60m, will aim to get his outdoor campaign off to a winning start after clocking 20.64 seconds in his only 200m race this year during an indoor meeting in Fayetteville, Arkansas, in the winter.
Also vying for the top spot is Tebogo, the Botswanan sprinter, who is a two-time World U20 100m champion. Tebogo, who has a personal best of 19.96 seconds and is the World U20 record holder for the 100m, is aiming to upset his more experienced rivals and continue making his mark on the world stage. The 19-year-old has already recorded a blistering 31.52 seconds for 300m in Pretoria in February and a solid 46.21 seconds over 400m in Francistown this season.
The men's 200m field at the 2023 Miramar Invitational meeting also includes world 4x100m gold medalist Brendon Rodney of Canada, who has a personal best of 19.96, and Rodrigo do Nascimento of Brazil.
The winner of the race and the time it will take to win remains a mystery and will be determined on the track.
Here's a start list for the men's 200m at the 2023 Miramar Invitational meeting at the Ansin Sports Complex in Miramar, Florida
Start List:
LN/POS ATHLETE COUNTRY PB SB
1 Rodrigo do Nascimento Brazil 20.47 20.91
2 Zharnel Hughes Great Britain 20.02 20.25
3 Kenny Bednarek United States 19.68
4 Brendon Rodney Canada 19.96
5 Christian Coleman United States 19.85
6 Letsile Tebogo Botswana 19.96