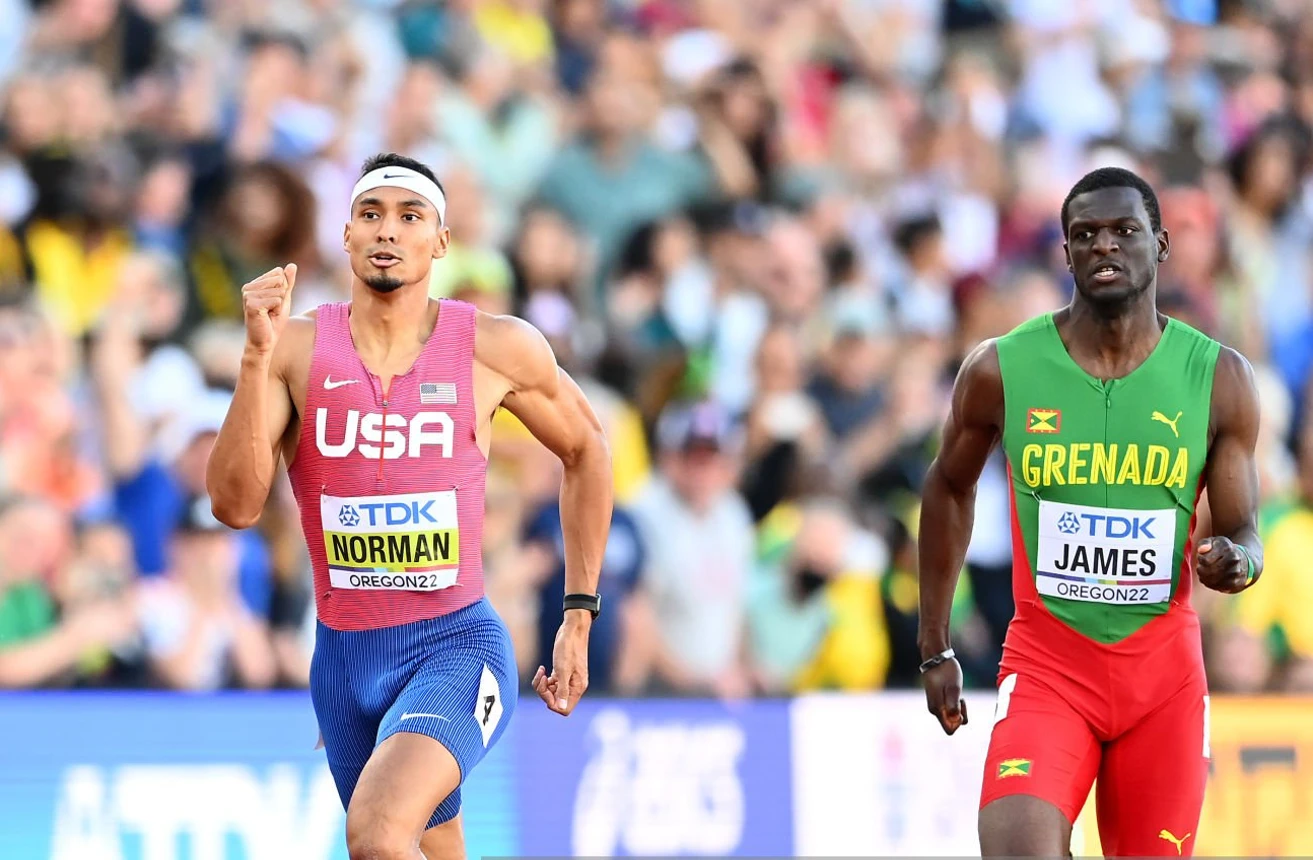 WALNUT, Calif. (April 14) – Reigning world champion in the 400m, Michael Norman, will kickstart his season at the 63rd Annual Mt. SAC Relays 2023 by competing in the men's 100m Elite race on Saturday, April 14 at Hilmer Lodge Stadium.
The 25-year-old sprinter announced earlier this year that he would be switching to the shorter sprint event, and his performance at this meet will be a significant factor in determining his progress. "I can start challenging myself and trying something new in attempting to medal and break records in the 100m," he said in February. Read more: Day 2: How to watch Mt. SAC Relays 2023? Full order of event guide
Norman, who boasts a personal best of 9.86 seconds in the 100m, will be looking for a strong start to his campaign in Walnut. He faces tough competition from a formidable field, including Micah Williams of Oregon, Georgia's Matthew Boling, and USC's Davonte Burnett.
Elite Men's 100m Mt. SAC Relays 2023 – Heat 3 Startlist
| Lane | Athlete | Time |
| --- | --- | --- |
| 2 | Cravont Charleston | Tracksmith |
| 3 | Ilias Garcia | S.H.A.R.K.S ELITE |
| 4 | Kyree King | Star Athletics/NIKE |
| 5 | Micah Williams | Oregon |
| 6 | Brandon Carnes | USA |
| 7 | Michael Norman | Nike |
| 8 | Matthew Boling | Georgia |
| 9 | Davonte Burnett | USC |
Williams, a 22-year-old American sprinter, will be racing in the 100m for the first time this season, following a strong indoor campaign. He holds a personal best of 9.86 seconds, identical to Norman's, and will be aiming to build on his indoor success and claim a victory in his outdoor debut.
Boling, another promising U.S. collegiate sprinter, will also be one to watch in the men's 100m at the Mt. SAC Relays 2023, along with Jamaica's Burnett, who won this event last year with a personal best time of 9.99 seconds.
The final section of the event, which is the third heat, will feature Kyree King, Cravont Charleston, Ilias Garcia, and Brandon Carnes, adding to the excitement of the day's top-class sprinting.