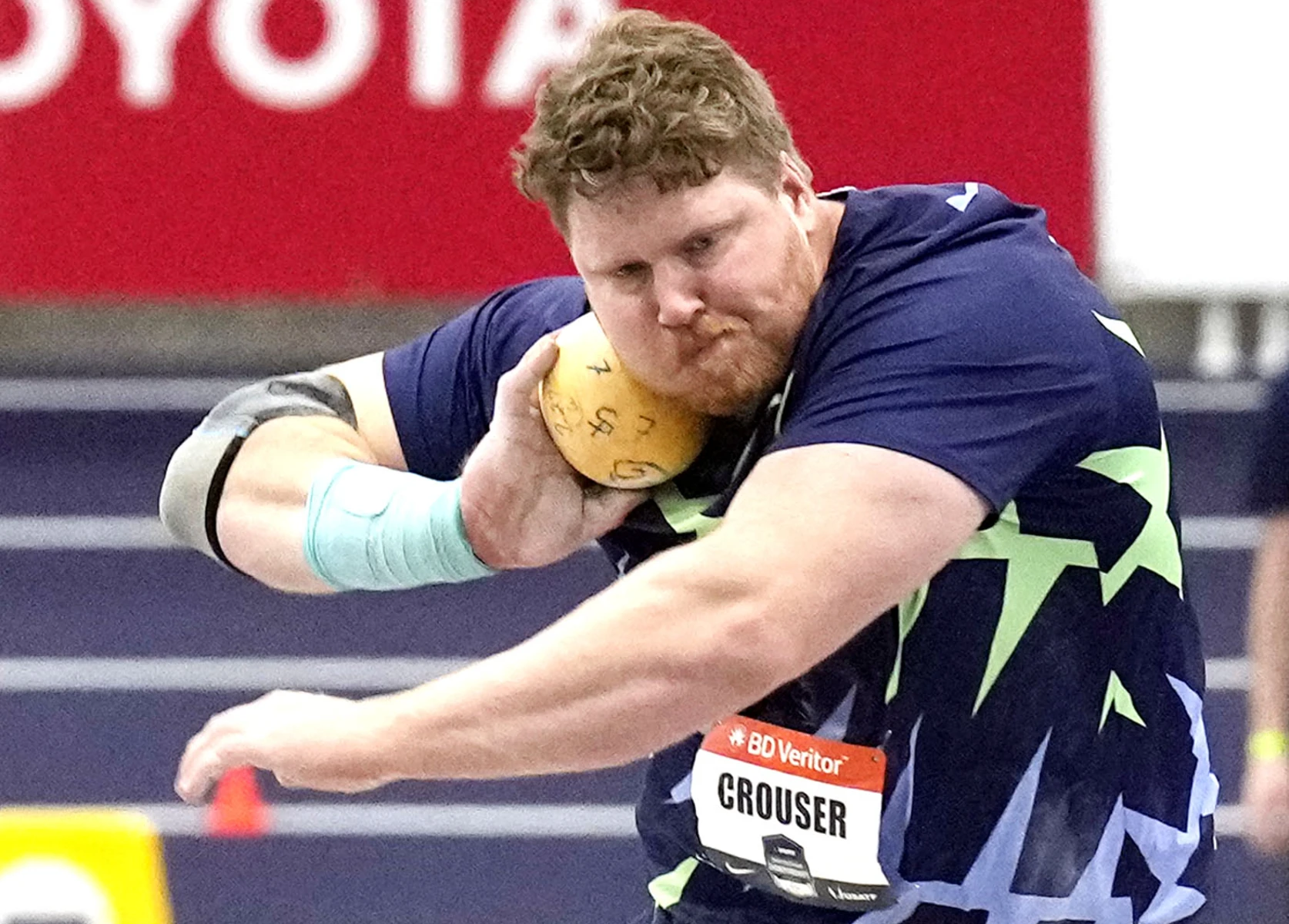 Des Moines, Iowa – Ryan Crouser, the two-time Olympic champion and owner of the indoor and outdoor world records in the shot put, is set to compete at the 2023 Drake Relays presented by Xtream powered by Mediacom. The event, taking place on April 26th at the historic Drake Fieldhouse, will feature Crouser attempting to break his own indoor record in a free exhibition event.
Who will challenge Ryan Crouser at 2023 Drake Relays?
Crouser's world record attempt will be part of an eight-thrower competition, which will include four of the top men and women shot putters in the world competing in a team event. Among them is the reigning women's World Champion and American record holder, Chase Ealey.
The indoor event will take place under the same roof that has witnessed some of Drake's most storied athletic history, along with numerous standout Drake Relays performances. Read more: Sarah Mitton beats Chase Ealey in Madrid
Blake Boldon, the Franklin P. Johnson Director of the Drake Relays, stated, "Ryan Crouser has become one of those athletes forever stitched into the rich tapestry of the Drake Relays.
"Every time he comes to Des Moines, he wants to make sure our fans see something special, and our fans appreciate that commitment to the sport and his ability to put the entire stadium on the edge of their seat every time he steps in the ring.
"We're excited to provide a once-in-a-lifetime talent like Ryan Crouser the opportunity to make history here in Iowa in front of some of his most passionate fans."
Crouser Has Been Mr. Fantastic!
Crouser has had a remarkable career, with two Olympic gold medals, an Olympic record, and a 2022 World Championship under his belt. He has thrown farther than 22m (72-2) 198 times in his career and 23m (75-5.5) or more eight times, putting him in prime position to start the 2023 Drake Relays off with a world record. Read more: Updated: Ryan Crouser breaks outright world shot put record with 23.38m in Idaho
The men's Shot Put event at the 2023 Drake Relays will also feature other world-class throwers. Josh Awotunde, the men's 2022 World Championships bronze medalist, will compete alongside Danniel Thomas Dodd, the Jamaican women's national record holder in the shot put event.
Chuck Enekwechi, the Nigerian record holder, and Maggie Ewen, a three-time World Championship finalist and a Diamond League champion, will also participate. Tripp Piperi, a two-time NCAA Champion, is also among the featured throwers in the event.
This year, four mixed teams of two throwers will compete, with the best throw from each male and female competitor on each team being added together to determine the champion. Fans can watch the competition live as it will be televised on Mediacom MC22.