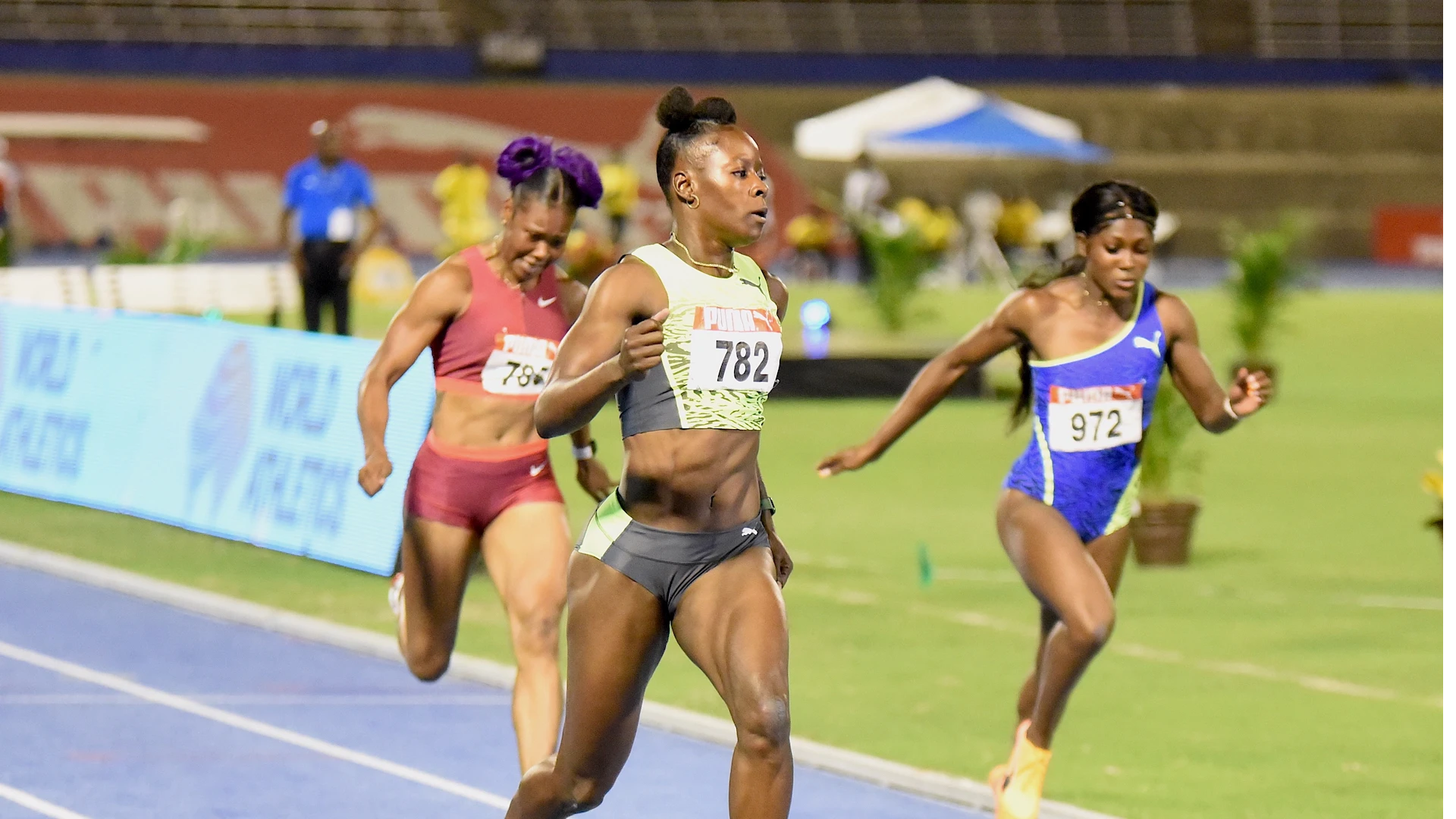 KINGSTON, Jamaica (April 22) – Shericka Jackson made a blistering start to her 100-meter campaign, clocking a world-leading and meeting record time of 10.82 seconds (-0.1 m/s) in the event at the MVP Velocity Fest 13 meet held at the National Stadium in Kingston on Saturday night (22). The Jamaican sprinter comfortably qualified for the final earlier in the day, posting a time of 11.05 seconds before storming to victory in the final.
Jackson's winning time bettered the previous world-leading time of 10.86 secs, set by American Aleia Hobbs of the United States at the 2023 LSU Alumni Gold. The reigning world 200-meter champion from Oregon, last summer, pulled away from her MVP teammates Natasha Morrison and Anthonique Strachan, who finished second and third with respective times of 11.09 and 11.11.
There was quite a bit of drama in the men's 100-meter race, with Ackeem Blake crossing the finish line first but encountering a problem with the clock. The results were not displayed, leaving him in the dark about his time.
After some time passed, the results page showed that he had been disqualified for a false start, while Great Britain European champion Zharnel Hughes was credited with the win, clocking in at 9.90 seconds with a hand time.
Blake had qualified for the final with the fastest time of 9.99 seconds, but he grew increasingly frustrated as he waited for over 10 minutes for the final time to be displayed on the screen. Despite a strong start in the final, it seemed as though Blake had started too quickly.
The absence of an official time left his performance in doubt, and ultimately, he was disqualified from the race.