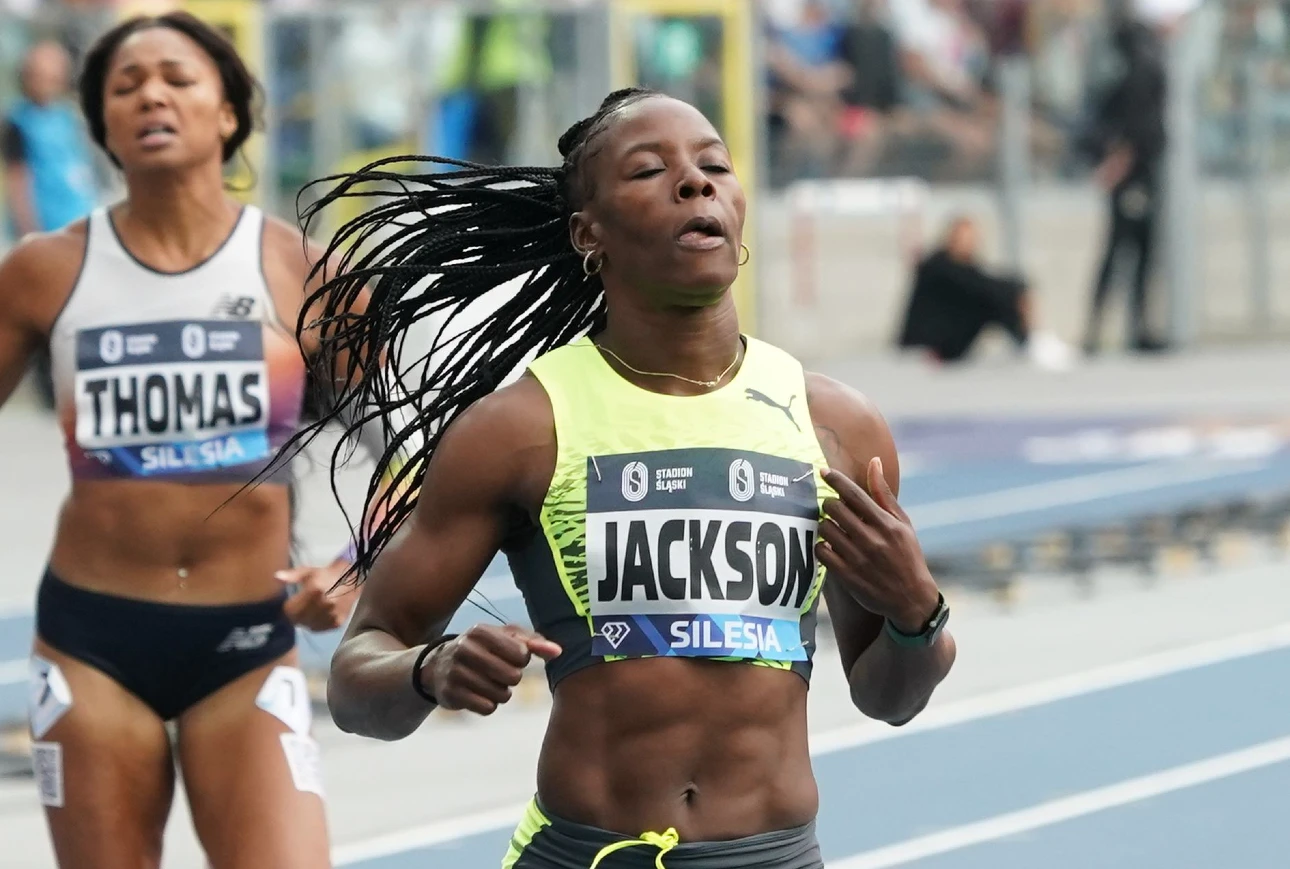 Miramar, Florida (April 6) — World 200-meter champion, Shericka Jackson, will be adding another 400-meter race to her season's preparations when she competes at the Miramar Invitational at the Ansin Sports Complex on Saturday, April 8.
Jackson, who has already participated in three 400m races this season, is looking to surpass her season's best time of 50.92 seconds, which she achieved at the Velocity Fest 12 meet on March 25. She will be facing tough competition, as three other female athletes in the field have lifetime bests under 50 seconds. Read more: World champion Shericka Jackson wins 400m in 50.92 secs at Velocity Fest meet
Who are expected to challenge Shericka Jackson at Miramar Invitational?
Among her competitors are fellow Jamaican and 2013 world bronze medalist, Stephenie Ann McPherson, world silver medalist in the 4x400m relay, Charokee Young, and American 400m hurdles star, Shamier Little, the 2015 World Championships silver medalist over the barriers.
The field also includes USA's Kaylin Whitney and Aliyah Adams, Jamaica's 400m hurdles Commonwealth Games champion, Janieve Russell, and Aiyanna Stiverne from Canada.
The women's 400m dash at the Miramar Invitational is scheduled to take place at 1:17 p.m. ET on Saturday. World-Track will provide event previews and updates in the coming days.
Here is the start list for the women's 400m, with athlete names, nationalities, and PB/SB:
Stephenie Ann McPherson (Jamaica) – PB: 49.34
Janieve Russell (Jamaica) – PB: 51.17, SB: 52.77
Shamier Little (United States) – PB: 49.91
Aliyah Adams (United States)
Shericka Jackson (Jamaica) – PB: 49.47, SB: 50.92
Kaylin Whitney (United States) – PB: 50.29
Charokee Young (Jamaica) – PB: 49.87, SB: 51.31
Aiyanna Stiverne (Canada) – PB: 51.21, SB: 52.77