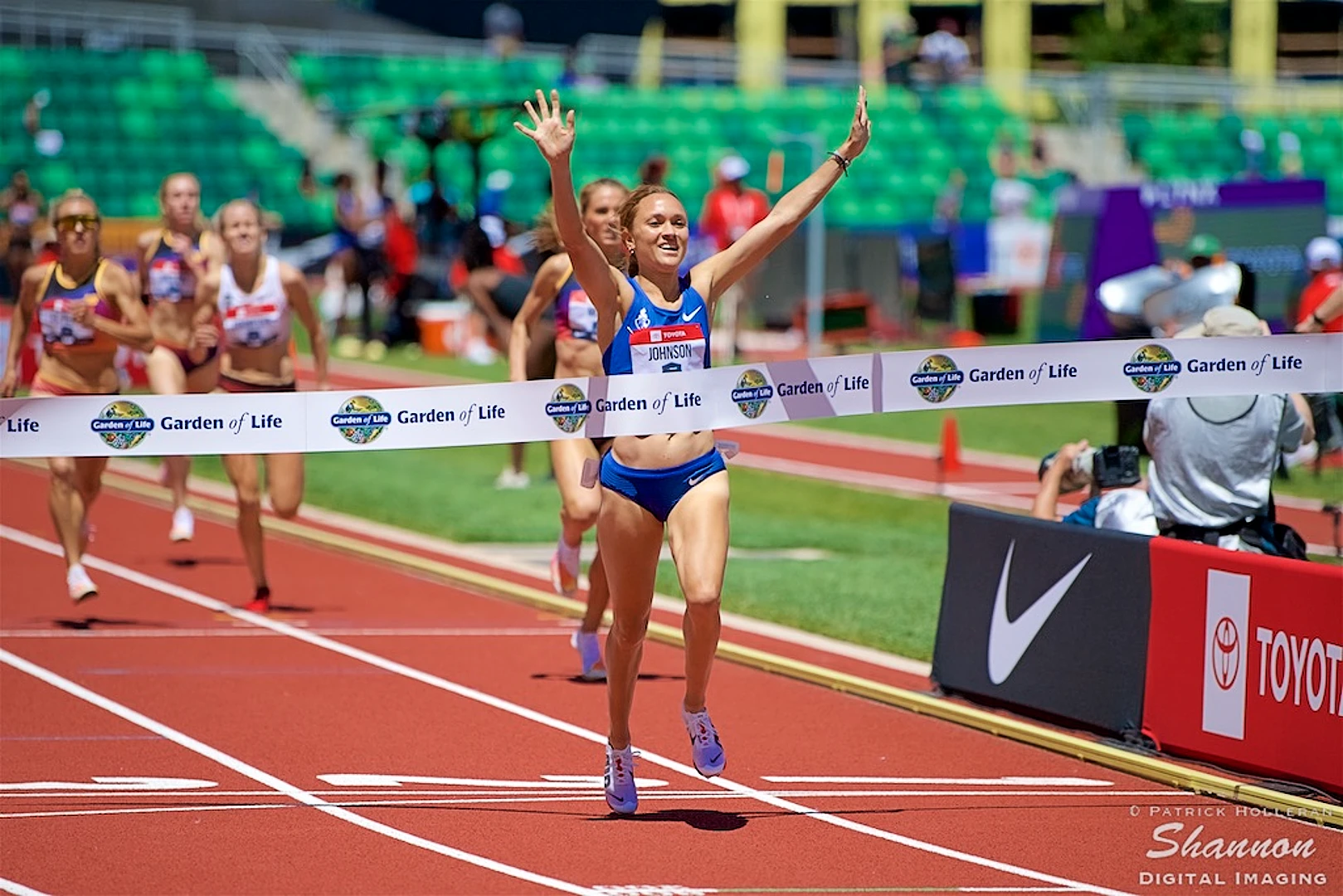 Boldon predicts unforgettable moments in track running event
Johnson and Wang among the standout athletes in the women's 800-meter lineup
Defending champion Jewett set to compete in the men's 800 meter
Women's 1500 meter race to feature a strong lineup
Des Moines, Iowa, April 24 – The 2023 Drake Relays, presented by Xtream powered by Mediacom, has named Nikki Hiltz, Isaiah Jewett, ChunYu Wang, and Sinclaire Johnson among the athletes to feature in the 800 meter and 1500 meter races. The event will take place in Drake Stadium, with almost a dozen athletes with national championship accolades, five Olympians, five World Championship qualifiers, and a Paralympics champion competing.
The Franklin P. Johnson Director of the Drake Relays, Blake Boldon, believes this year's lineup will provide some unforgettable moments in the track running event. Read more: The Drake Relays Grand Blue Mile Complete Field Announced
"These races always provide some of the most memorable 'Relays moments' with incredible individual performances that combine speed, strength and strategy," Boldon said. "I feel that this year's lineup will deliver more of those memories."
The women's 800-meter lineup will feature 2019 NCAA 1500m champion and reigning U.S. champion in the event, Sinclaire Johnson, and ChunYu Wang of China, the first Chinese woman to reach the Olympic finals. Johnson heads into this race with an 800m personal best of 1:59.90, while ChunYu owns a lifetime best of 1:57.00, set when finishing 5th at the Tokyo Games in 2021.
In the men's 800 meter, defending champion and 2021 Olympics finalist, Isaiah Jewett of USA, will join a group of promising college athletes, including Isaac Basten, a Drake school record holder. The men's 1500m race includes the likes of British competitors Charlie Grice and Adam Fogg and American Paralympics gold medalist Michael Brannigan.
Meanwhile, the women's 1500 meter race will feature Japan's five-time national champion and record holder Nozomi Tanaka, US champions Shannon Osika and Nikki Hiltz, as well as rising star Addy Wiley.
List of 800m and 1500m athletes at the 2023 Drake Relays:
Women's 800 Meters
Anna Connor (USA)
Ella Donaghu (USA)
Susan Ejore (Kenya)
Sinclaire Johnson (USA)
Mallory Lindaman (USA)
Priscila Morales (Puerto Rico)
Angel Piccirillo (USA)
Emily Richards (USA)
ChunYu Wang (China)
HongJia Wu (China)
Men's 800 Meters
Isaac Basten (USA)
Luca Chatham (USA)
Isaiah Jewett (USA)
Austin Lietz (USA)
DeZhu Liu (China)
Drew Piazza (USA)
Colin Schultz (USA)
Shane Streich (USA)
Men's 1,500 Meters
Colin Abert (USA)
Abe Alvardao (USA)
Michael Brannigan (USA)
Adam Fogg (Great Britain)
Charlie Grice (Great Britain)
Owen Hoeft (USA)
Edwin Kurgat (Kenya)
David Ribich (USA)
Paul Ryan (USA)
Nate Sloan (USA)
Nehemia Too (USA)
DongSheng Xie (China)
Women's 1,500 Meters
Alli Cash (USA)
Larkin Chapman (USA)
Katie Follett (USA)
Hanna Hermansson (Sweden)
Nikki Hiltz (USA)
Ellie Leather (Great Britain)
XiuZhen Ma (China)
Shannon Osika (USA)
Simone Plourde (Canada)
Helen Schlachtenhaufen (USA)
Maddie Strandemo (USA)
Nozomi Tanaka (Japan)
Erin Teschuk (Canada)
Alex Teubel (USA)
Addy Wiley (USA)
ShuangShuang Xu (China)