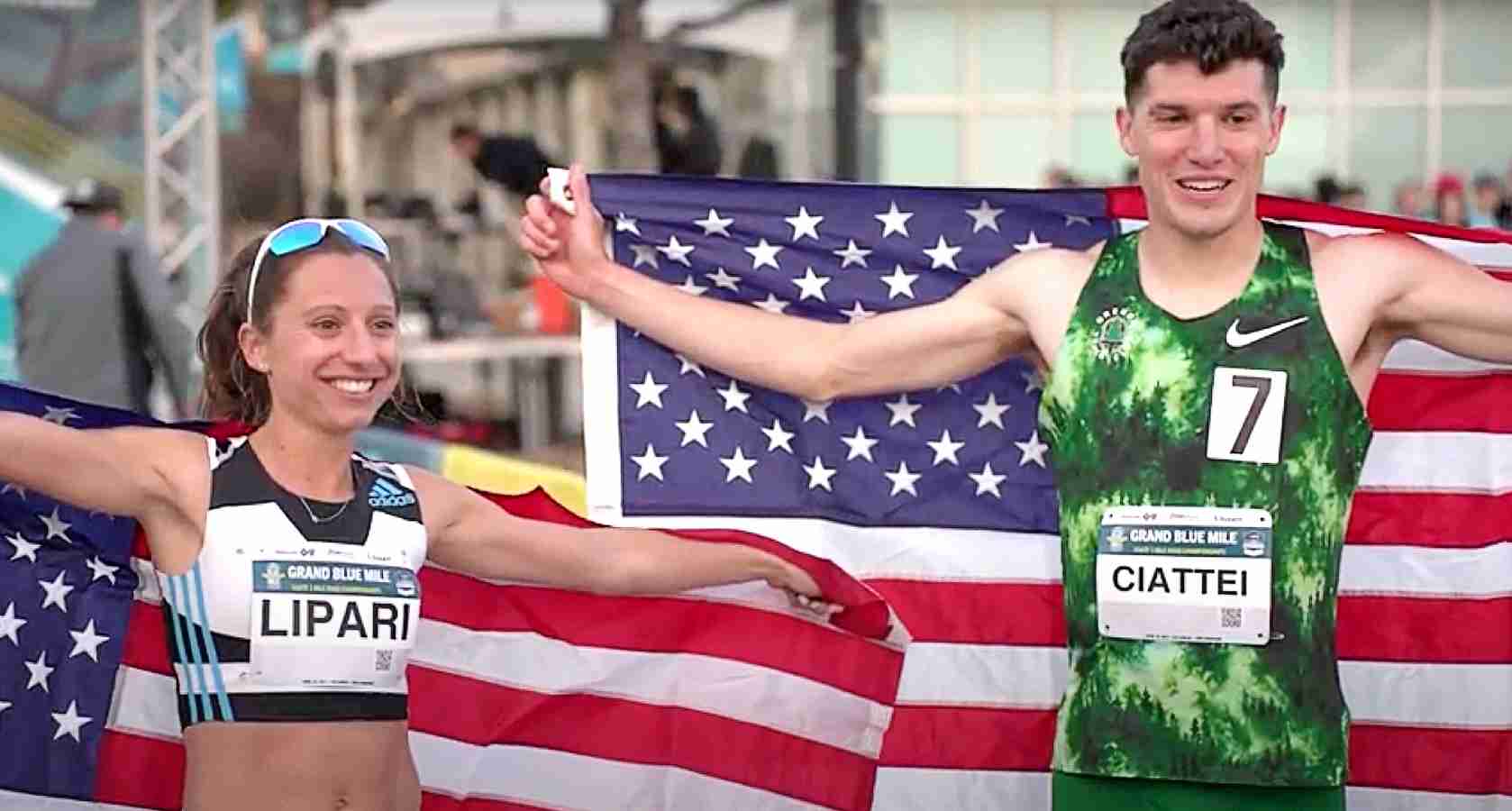 DES MOINES, Iowa (April 25) – The Grand Blue Mile, presented by Wellmark Blue Cross and Blue Shield, will host the USA Track & Field 1 Mile Road Championships on Tuesday, April 25. The event will bring together top runners from across the country, competing for a $5,000 first-place prize and a chance to break the road mile world record.
The national championship will start at 7:15 p.m. after the recreational and competitive Grand Blue Mile races. The races are open to runners and walkers of all abilities, and those interested can sign up at GrandBlueMile.com. Read more: Ryan Crouser to attack Shot Put world record at Drake Relays?
Notably, the race will include former 1 Mile Road champions such as Sam Prakel, Katie Follett, Nikki Hiltz, and Vincent Ciattei, the current men's champion. Hiltz won the 2019 championship and was a gold medalist at the 2019 Pan-American Games. She also qualified for the 2019 World Championships after winning the USATF Indoor Championship in the 1,500m event in March.
In her Grand Blue Mile debut, Sinclaire Johnson, the 2022 USATF Outdoor 1,500m titleholder, will also be competing. She finished sixth at the 2022 World Championships.
Boaz Lalang holds the record for the fastest road mile time ever recorded in Iowa, completing the inaugural Grand Blue Mile in 2010 in 3:54.3. Men's and women's race winners who finish faster than Lalang's record times, below 3:54.3 for men and below 4:29.3 for women, will receive a special prize.
Below you will find the complete field: Information from Drake Relays website here
Men's and Women's USATF 1 Mile Road Championship:
Men's USATF 1 Mile Road Championship:
Colin Abert
Abe Alvarado
Michael Brannigan
Jacob Brueckman
Luca Chatham
Vincent Ciattei
Casey Comber
Graham Crawford
Austin Dalquist
Jonathan Davis
Owen Hoeft
Kasey Knevelbaard
Nate Mylenek
Craig Nowak
Sam Prakel
Nick Randazzo
David Ribich
Nate Sloan
Shane Streich
Women's USATF 1 Mile Road Championship:
Stephanie Brokaw
Katie Camarena
Alli Cash
Anna Connor
Micaela DeGenero
Katie Follett
Eleanor Fulton
Jessa Hanson
Nikki Hiltz
Marisa Howard
Sinclaire Johnson
Abby Kohut-Jackson
Melissa Menghini
Shannon Osika
Angel Piccirillo
Colleen Quigley
Jenn Randall
Emily Richards
Helen Schlachtenhaufen
Alex Teubel
Emi Trost
Addy Wiley