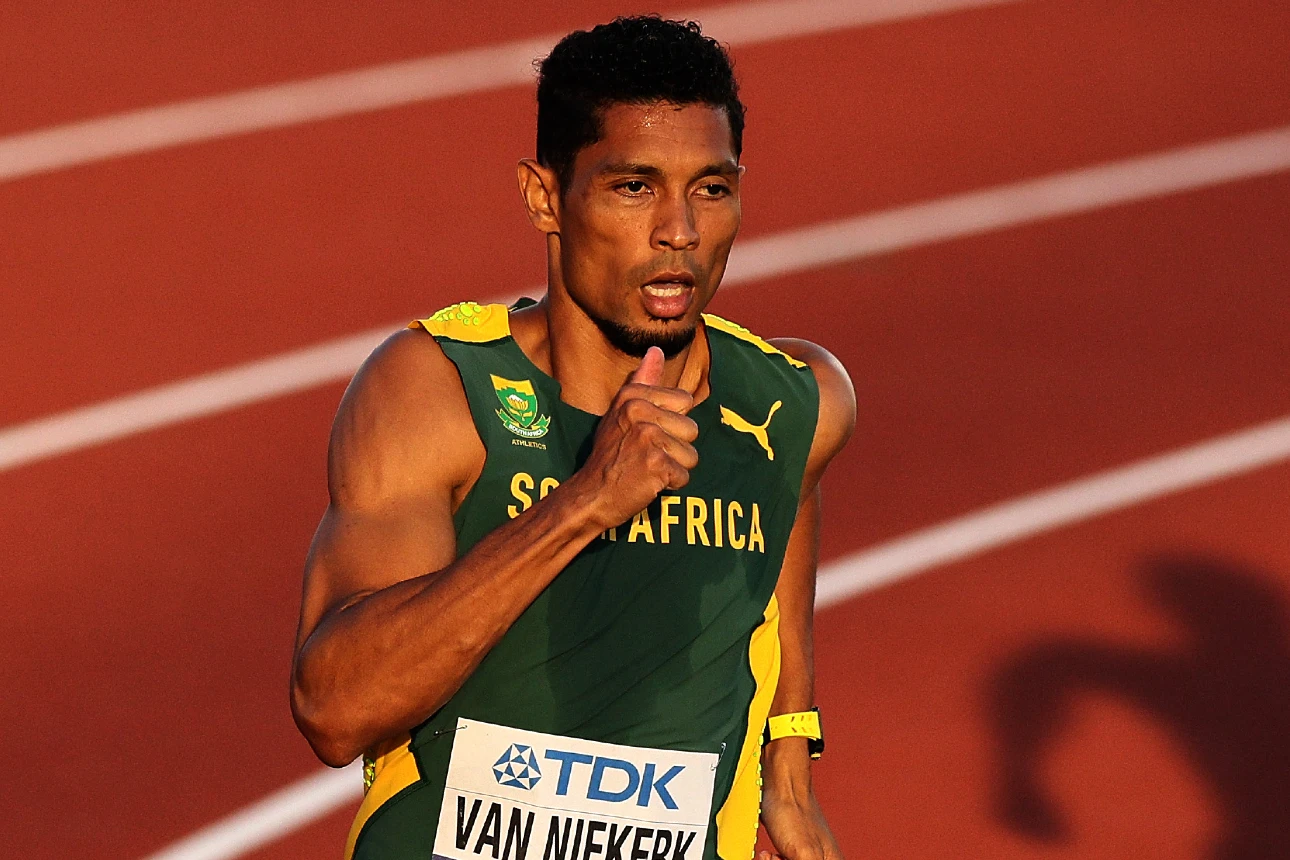 POTCHEFSTROOM, South Africa (April 2) – Wayde van Niekerk, the world record holder, kicked off his season with a bang by winning the men's 400-meter title at the 2023 South African National Championships in Potchefstroom on Saturday, 1 April. Van Niekerk impressed with a time of 44.17 seconds, his fastest in alomst six years.
The 2016 Olympic champion posted the ninth-fastest time of his career after clocking 45.99 seconds to win his heat on the first day of the championships on Thursday, 30 March. He was reclaiming the title he last held in 2016, the year he set the courrent world record in the discipline. – Read More: When is Wayde van Niekerk next race? Who will he face?
Watch His Winning Video Highlight Here (SuperSport.com)
Van Niekerk has had several injury-plagued seasons, but he made it clear that his goal is to return to the form that saw him running the world record time of 43.03 at the Rio de Janeiro Games in 2016. His performance at the national championships this past weekend is a strong indication that he is well on course to at least run another sub-44 seconds.
"This is a massive jump for me and hopefully I'll continue going from strength to strength," Van Niekerk said accoriding to SuperSport.com. "My body feels strong and I'm handling the rounds well. There's a holistic package I'm working on and hopefully it will all come together at the World Championships later this year."
Lythe Pillay and Gardeo Isaacs took second and third place, respectively, in the men's 400m. Pillay broke 45 seconds for the first time in his career, clocking 44.80 to set a new personal best, while Isaacs finished with a PB time of 45.15.
In the women's sprints, Miranda Coetzee captured both the 200m and 400m titles, posting two personal bests. Coetzee clocked 22.74 to win the 200m and posted a time of 51.04 to take home the 400m title.
Akani Simbine won the men's 100m, clocking 10.14 seconds in the final after running 9.98 in the heats and 9.92 in the semi-final.
The 2023 South African National Championships, held at the McArthur Stadium in Potchefstroom over three days.