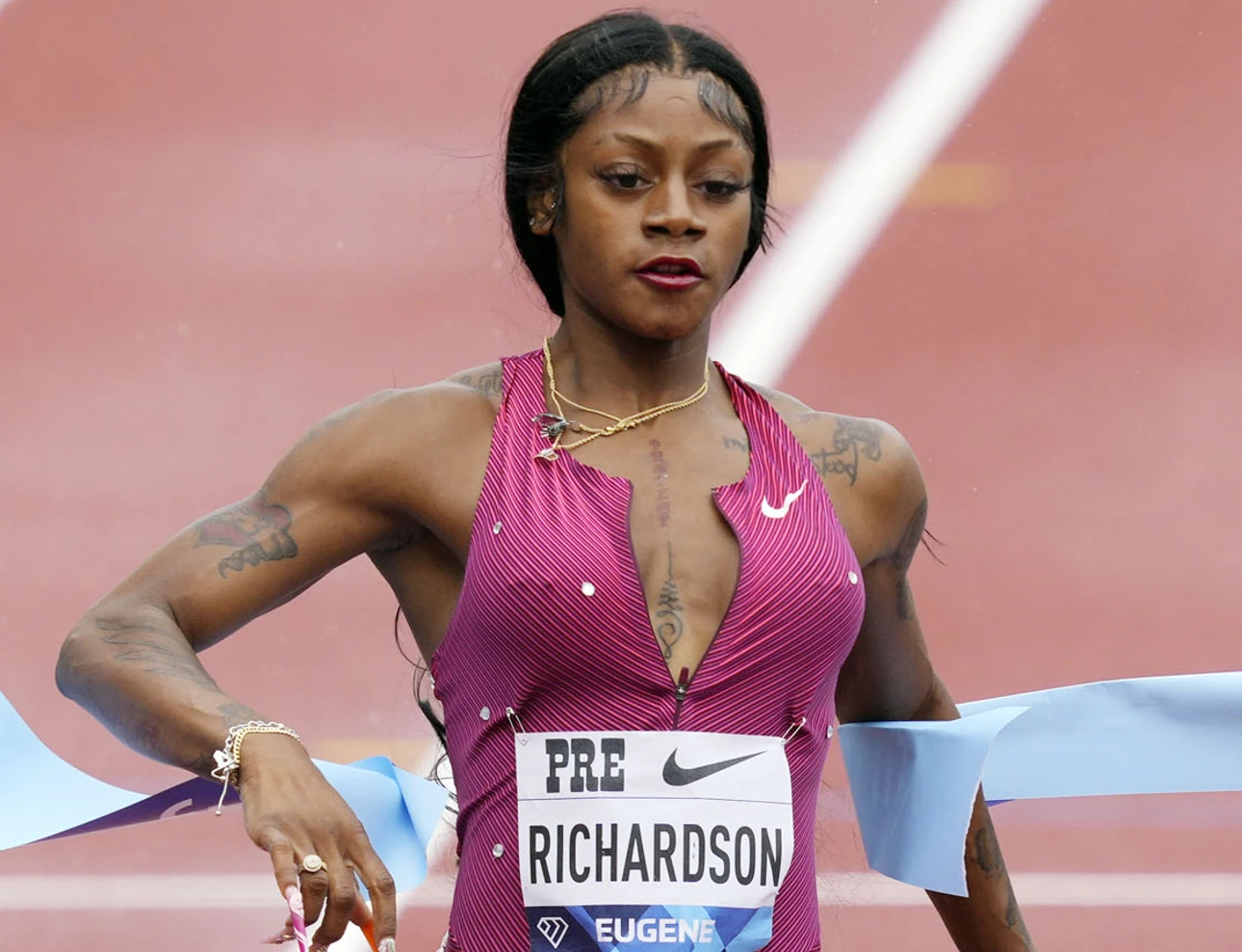 MIRAMAR, Fla. (April 7) — The Ansin Sports Complex in Miramar, will host the 2023 Miramar Invitational, a part of the World Athletics Continental Tour Silver series, on Saturday, April 8th. The women's 100-meter dash is expected to be a major highlight of the event, featuring some of the sport's top athletes, including Sha'Carri Richardson, Twanisha Terry, Teahna Daniels, and Melissa Jefferson.
However, there have been some revisions to the start list, which now sees the absence of Briana Williams of Jamaica, who was originally down to contest the event. Read more: Oblique Seville leads 100m sprinters at Miramar Invitational 2023
Nevertheless, fans should still expect some quality performances this weekend in the women's 100m, as Sha'Carri Richardson, who impressed with her performance at the 2023 Texas Relays last weekend, will be looking to continue her fine form in the third heat.
The 23-year-old will face off against fellow Americans Cambrea Sturgis and English Gardner, as well as Jamaica's Natasha Morrison, in the third of the three sections.
In the first heat, Terry, who played a key role in the United States' victory in the women's 4x100m relay last summer, will compete from lane four, and she too will be looking to produce a good time in her season opener in the 100m, after making an appearance in the sprint relays in Austin last week.
Terry will go up against fellow Americans Teahna Daniels, Javianne Oliver, Jada Baylark, and Jamaica's Kasheika Cameron.
Meanwhile, The second heat will feature another world championships gold medalist, Melissa Jefferson, who was also a finalist in Oregon last summer. She will race alongside countrywomen Celera Barnes, Destiny Smith-Barnett, Jamaican Kasheika Cameron, and USA's 60m hurdles champion Alaysha Johnson, who will test her speed over 100m this weekend.
After the heats, 16 women will advance to a two-section final, with the top two finishers in each heat and the next 10 best times making the final.
Richardson will aim to repeat her stunning performance of 10.72 seconds, which she set during the 2021 Miramar Invitational.
Women's 100m Startlist – 2023 Miramar Invitational
Heat 1 Startlist:
Maia McCoy (USA) PB: 11.12 SB: 11.54
Shockoria Wallace (JAM) PB: 11.09 SB: 11.57
Jada Baylark (USA) PB: 11.04
Twanisha Terry (USA) PB: 10.82
Teahna Daniels (USA) PB: 10.83
Javianne Oliver (USA) PB: 10.95
Jonielle Smith (JAM) PB: 11.04
Heat 2 Startlist:
Scout Bassett (USA) PB: 17.16
Alaysha Johnson (USA) PB: 11.36
Destiny Smith-Barnett (USA) PB: 11.06
Melissa Jefferson (USA) PB: 10.82
Shannon Ray (USA) PB: 11.09
Celera Barnes (USA) PB: 10.94
Kasheika Cameron (JAM) PB: 11.24 SB: 11.52
Heat 3 Startlist:
Taylor Anderson (USA) PB: 11.20
Midori Mikase (JPN) PB: 11.46
Sha'Carri Richardson (USA) PB: 10.72
Natasha Morrison (JAM) PB: 10.87
English Gardner (USA) PB: 10.74
Cambrea Sturgis (USA) PB: 10.87