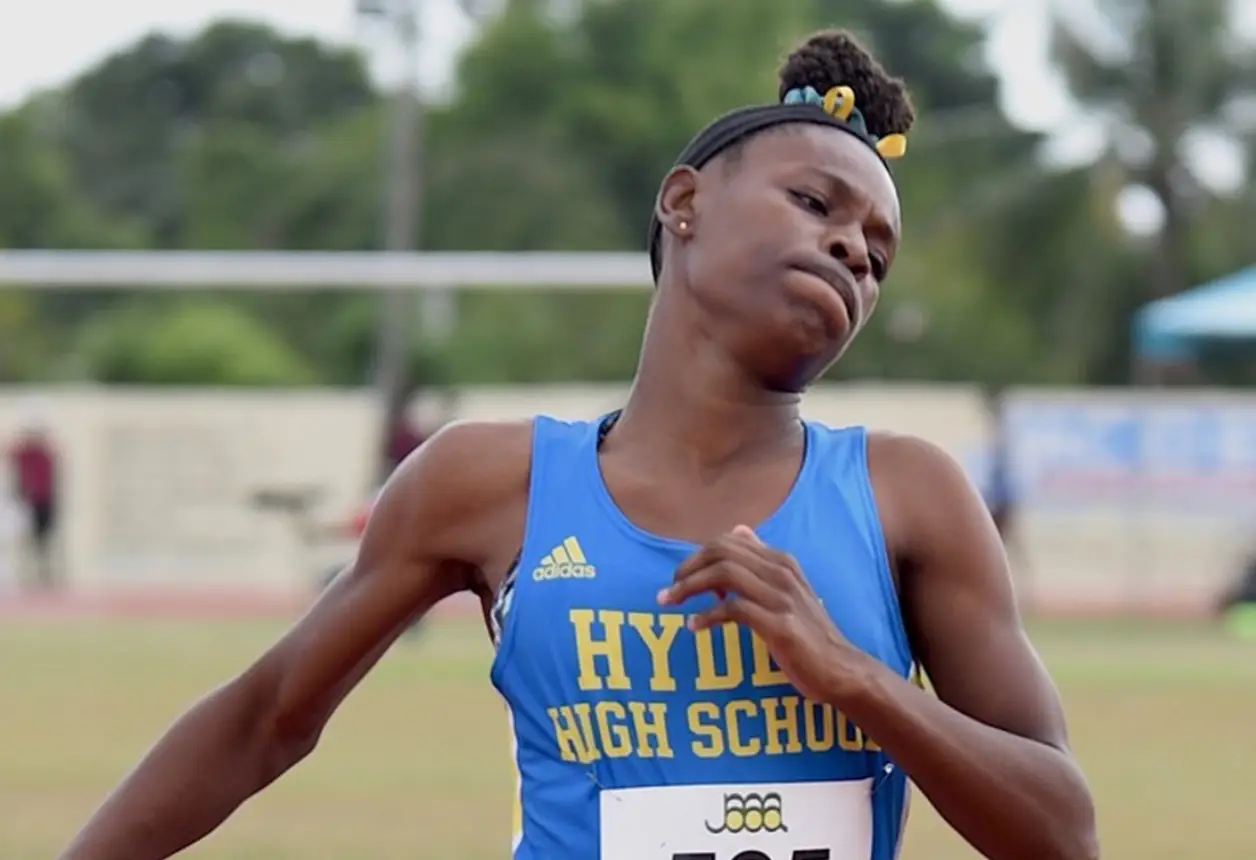 LANDOVER, Maryland, May 6 — Alana Reid from Hydel High School in Jamaica, clocked the second-fastest time of her career to win the final of the girls' 100-meter dash at the 2023 Puma East Coast International Showcase meet on Saturday. Reid recorded a time of 11.01 seconds, leaving U.S. No. 1 Adaejah Hodge of Montverde Academy trailing in second place.
Reid, who had eased into the final with an effortless 11.42 seconds, had been slated to face-off against Hodge at the Carifta Games 2023. Read more: How to watch Puma East Coast International Showcase?
However, the British Virgin Islands sprinter wasn't able to make the trip to the Bahamas in time to compete at the meet due to unforeseen circumstances. On Saturday, the pair finally met, and it was the Jamaican who reigned supreme after powering away from her rivals to stop the clock at a time that is only bettered by her national junior record performance of 10.92 seconds, achieved at Champs 2023 earlier this year.
Meanwhile, Hodge, who has gone 11.11 seconds already this season, finished in second place with a time of 11.16 seconds. Avery Lewis of Friends' Central ran a personal best of 11.41 seconds to take third place, and Reid's Hydel High teammate Alliah Baker posted 11.47 seconds for fourth.
In the boys' 100m title, Nyckoles Harbor of Archbishop Carroll High ran 10.28 seconds (1.3m/s) to finish ahead of Brody Buffington of Catoctin High with a time of 10.29 seconds. Adrian Kerr out of the Motorcade TC in Jamaica, finished third with a time of 10.40 seconds.
The top five was completed by Damor Miller of Excelsior High in Jamaica at 10.56 seconds and Dezmone Starks from Archbishop Carroll High at 10.57 seconds.
In the girls' 100m hurdles, Myla Greene of Bullis School dominated, winning with a time of 13.28 seconds (1.2m/s) and setting a new personal best in the process. Kiara Meikle of Holmwood Technical High in Jamaica finished second at 13.36 seconds, while Kennedy Flynn of Bullis School finished third with 13.56 seconds.
Bullis School captured five of the top six finishers, with Kassidy Hopkins (13.82), Gabby White (13.93), and Tatum Lynn (14.43) also featuring behind the top three.