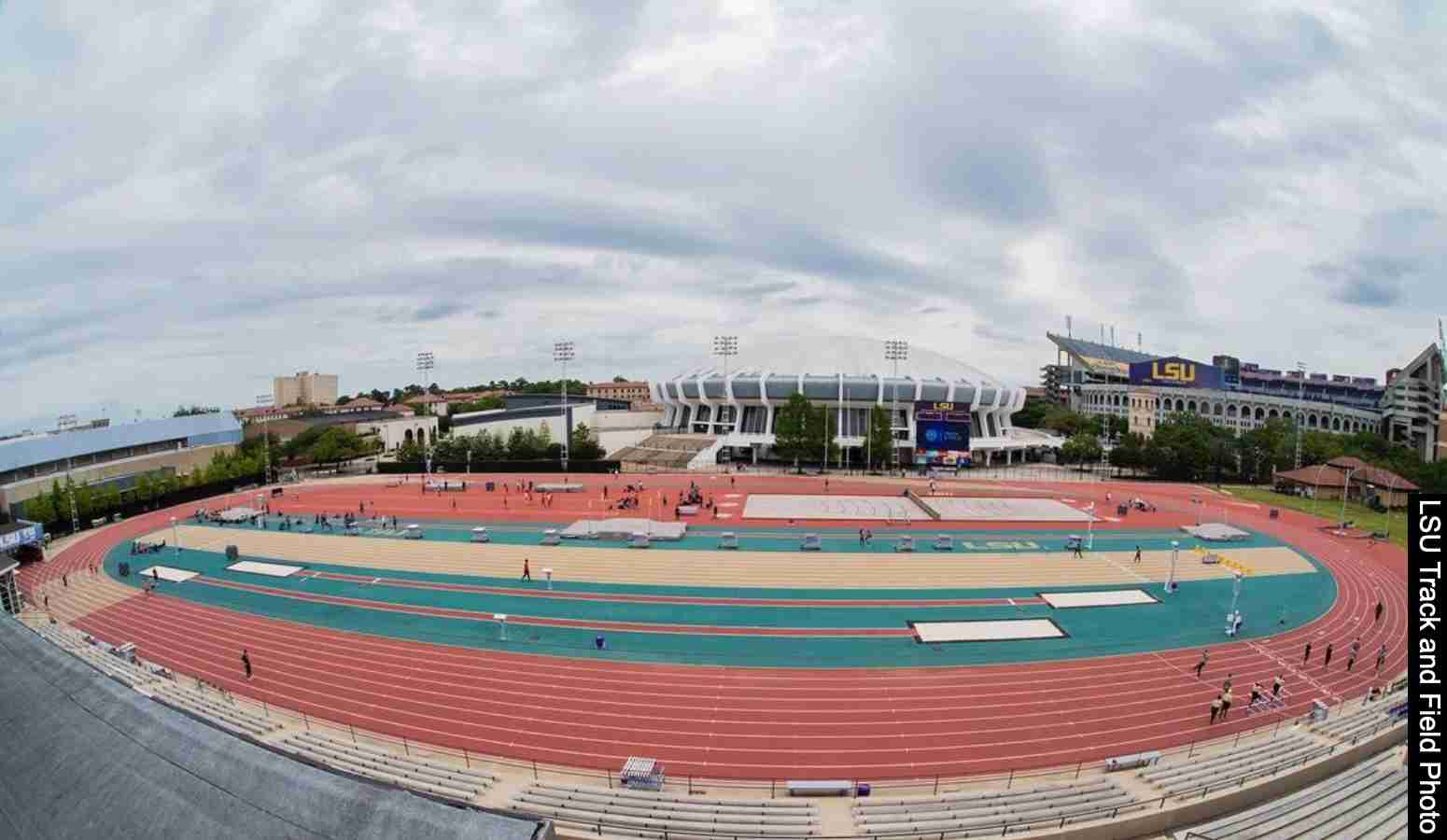 BATON ROUGE, Louisiana, May 11 – The highly anticipated 2023 Southeastern Conference (SEC) Outdoor Track and Field Championships will kick off at Bernie Moore Track Stadium, with Louisiana State University (LSU) proudly serving as the host. This thrilling event is scheduled to take place from Thursday to Saturday, attracting top athletes from across the SEC. To ensure fans don't miss a moment of the action, live streaming coverage will be available on SEC Network+. For up-to-date results, please visit: https://live.deltatiming.com/meets/20380.
Last year in Oxford, Mississippi, the Arkansas men's team and the Florida women's team emerged victorious as the SEC champions. Notably, the Tennessee men's team holds the record for the most SEC titles, with an impressive 25 wins under their belt. On the women's side, LSU leads the pack with 13 SEC titles to their name. – Read more: When is the 2023 SEC Outdoor Championship, and how to watch?
This year, a remarkable 16 SEC men's and women's track and field teams have earned spots among the top 25 teams in the nation, as confirmed by the U.S. Track and Field and Cross Country Coaches Association's latest national rankings released on Monday. The competition promises to be fierce, as these teams vie for glory and showcase their incredible talent on the track and in the field.
Excitement is in the air as LSU hosts the SEC Championships for the first time since 2012. The university is thrilled to welcome athletes, coaches, and fans from all over the SEC to the Bernie Moore Track Stadium.
On the opening day, the action begins at 12:30 p.m. with the Men's Decathlon, featuring the 100m scoring event. Shortly after, at 1:00 p.m., spectators can look forward to the Women's Heptathlon 100m Hurdles, adding to the intensity and skill on display.
The field events continue with the men's Hammer Throw at 1:00 p.m., while the running events kick off at 6:30 p.m. with the heats of the men's 800 meters. Athletes will bring their A-game as they push themselves to the limits, striving for personal records and contributing to their teams' success.
For a comprehensive guide to the events scheduled on Day 1, please refer to the following schedule:
As the SEC Outdoor Track and Field Championships commence, World-Track and News Media Wire will provide coverage of the exhilarating contests, ensuring fans stay informed about the outstanding performances, record-breaking moments, and intense rivalries that unfold on the track.
SEC Championships: Day 1 | Thursday, May 11 – (All times Eastern)
Combined Events
Women Heptathlon 100m Hurdles
Men Decathlon 100m
Men Decathlon Long Jump
Women Heptathlon High Jump
Men Decathlon Shot Put
Men Decathlon High Jump
Women Heptathlon Shot Put
Women Heptathlon 200m
Men Decathlon 400m
Field Events
Throws
Track Events (All times Eastern)