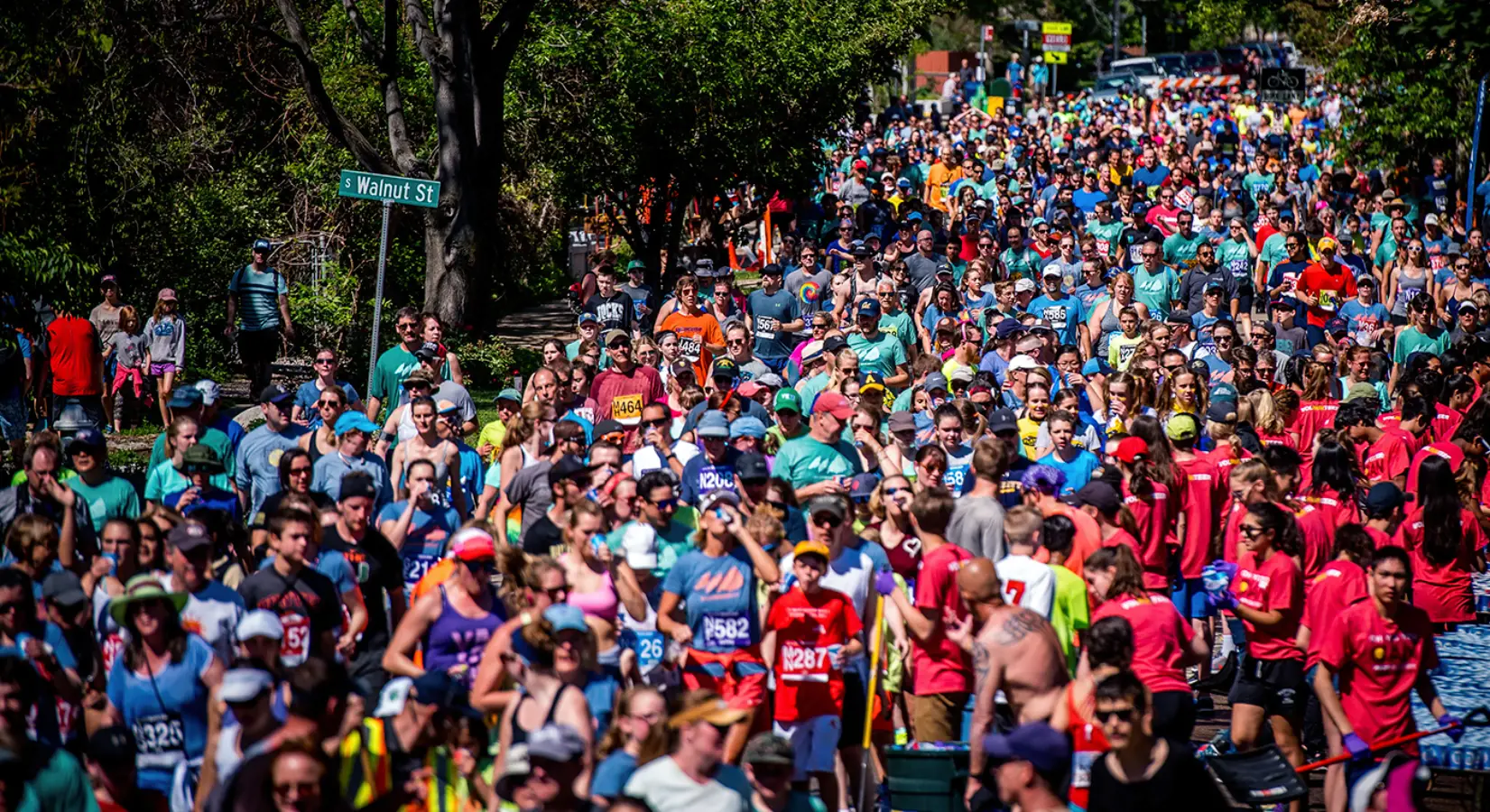 The 2023 BOLDERBoulder 10K will take place on Monday's Memorial Day – 29 May, and you can watch live streaming coverage of the race on YouTube for free. Live results and updates will also be available, and World-Track will provide results and recap after the race, which takes place in Boulder, Colorado.
Fans can watch the live streaming updates from the  BOLDERBoulder 10K, starting at 5:00 a.m. local time or 7:00 a.m. ET, with the coverage continuing throughout the morning, with full coverage of the Pro Race Challenge and Memorial Day Tribute taking place from 11:00 a.m. to 12:30 p.m. local time in Colorado. Read more: Elite Race: 2023 Ottawa International Marathon Results
What channel is the BOLDERBoulder on?
Several fans will be on the streets cheering on the participants, but for those who are unable to make it in person, you can watch the broadcast throughout the morning with live streaming on the BOLDERBoulder YouTube Channel. TV coverage is available on DENVER 7. You can also listen to live radio coverage of the BOLDERBoulder on 97.3 KBCO starting at 6:00 a.m.
Individual Wave Start times and the entire Race Day Schedule are below. 
2023 BOLDERBoulder 10K Full Schedule
Race Day Schedule, Monday, May 29, 2023
5:30 am – 9:15 am Race Day registration and packet pickup, Start Area, 30th & Walnut
5:30 am Mobile Locker Opens
6:50 am Professional wheelchair start
6:55 am BOLDERBoulder A wave start
7:00 am – 12:30 pm RaceDayEXPO south of the stadium
9:15 am Final walking wave start
11:11 am Women's International Invitational Pro Start
(Folsom & Taft)
11:22 am Men's International Invitational Pro Start
(Folsom & Taft)
11:25 am Course cut-off at Folsom & Arapahoe
11:45 am – 11:55 am International Team Challenge Finish
12:00 pm Memorial Day Tribute in Folsom Field
The Wheelchair Pro Race starts off the 2023 BOLDERBoulder at 6:50 am followed by the "A Wave" at 6:55 am. Come early to watch them fly through the course at an unbelievably fast pace.
The International Invitational Pro Race starts at 11:11 am (women) and 11:22 am (men), and will finish inside the stadium between 11:45 and 11:55 am. Join us at Folsom Field to cheer them down the home stretch! The start area is Folsom and Taft.
Stay for the grand finale, the Memorial Day Tribute, which starts at high noon!