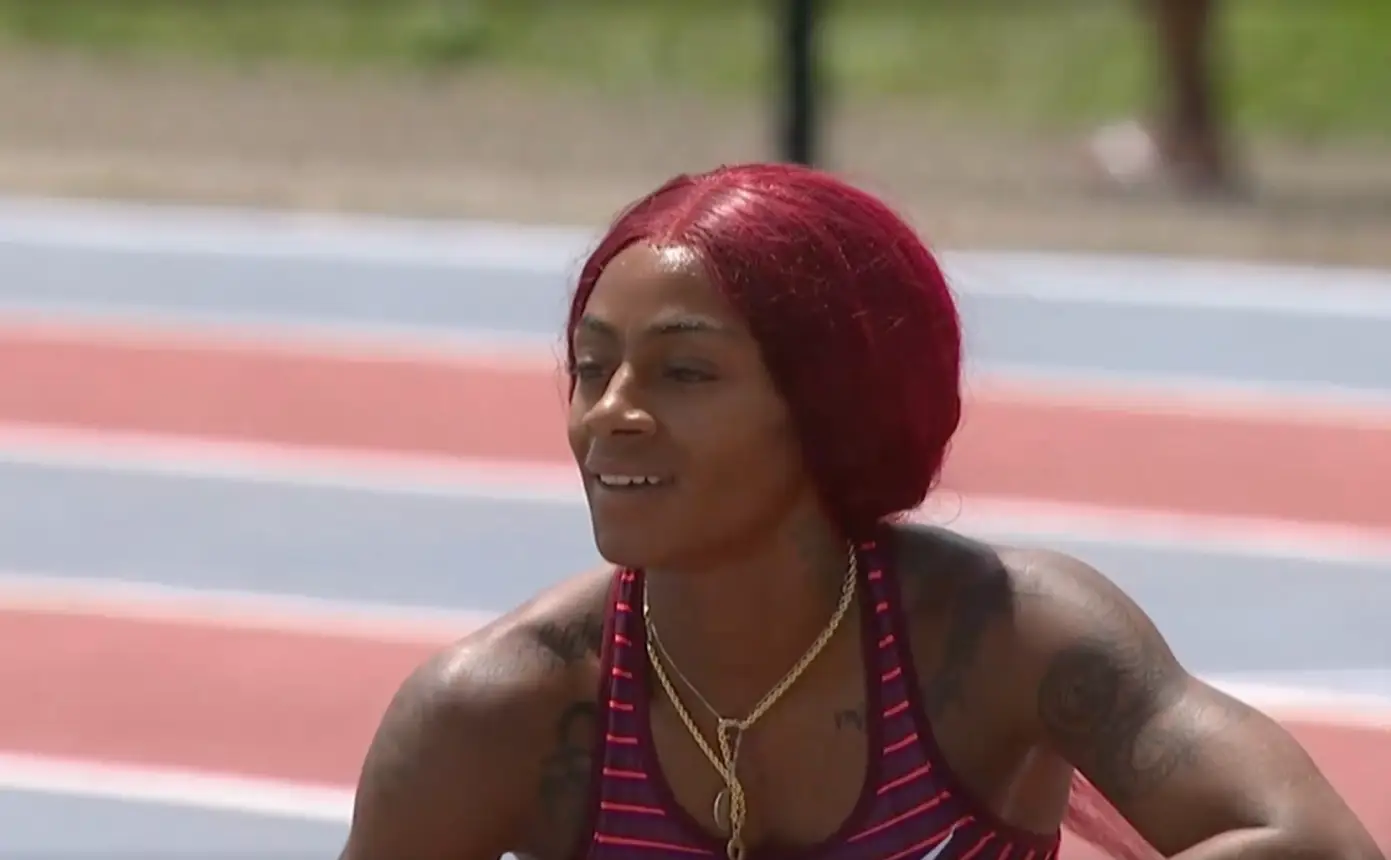 LOS ANGELES, May 27 — Sha'Carri Richardson, Marie-Josee Ta Lou, and Aleia Hobbs, the favored athletes in the women's 100m dash at the 2023 Los Angeles Grand Prix held at UCLA Drake Stadium, all withdrew from the final on Saturday (27). In their absence, American Morolake Akinosun went on to take the victory, finishing the event in a solid time of 10.97 seconds.
Sha'Carri Richardson Pulls Out With Cramps
Richardson, who easily qualified for the final with a time of 10.90 seconds, garnered significant applause when her name was announced. However, the world leader was notably absent, reportedly due to cramps that forced her to withdraw from the final.
MUST READ: Jasmine Camacho-Quinn throws shade at sprinters after USATF Los Angeles Grand Prix scratches?
Similarly, Marie-Josee Ta Lou from Ivory Coast, who recorded a swift time of 10.86 seconds in the qualifying round and recently achieved a time of 10.78 seconds in a meet in Florida, did not participate in the final.
American Aleia Hobbs, another athlete who demonstrated her prowess with a sub-11 second performance in the heats, also did not compete in the anticipated showdown, leaving the fans disappointed.
In the final, Akinosun claimed victory with a time of 10.97 seconds after surging away late. She was followed by US champion Melissa Jefferson, who finished in second place with a time of 11.07 seconds. Alana Reid of Jamaica, the World U20 leader, secured third place with a time of 11.08 seconds.
The men's 100m event was won by Jamaica's Ackeem Blake, who achieved a new personal best of 9.89 seconds with an impressive performance.
Cravont Charleston of the United States finished closely behind with a time of 9.91 seconds, also a personal best, while Christian Coleman (USA), the 2019 world champion, also recorded a time of 9.91 seconds.