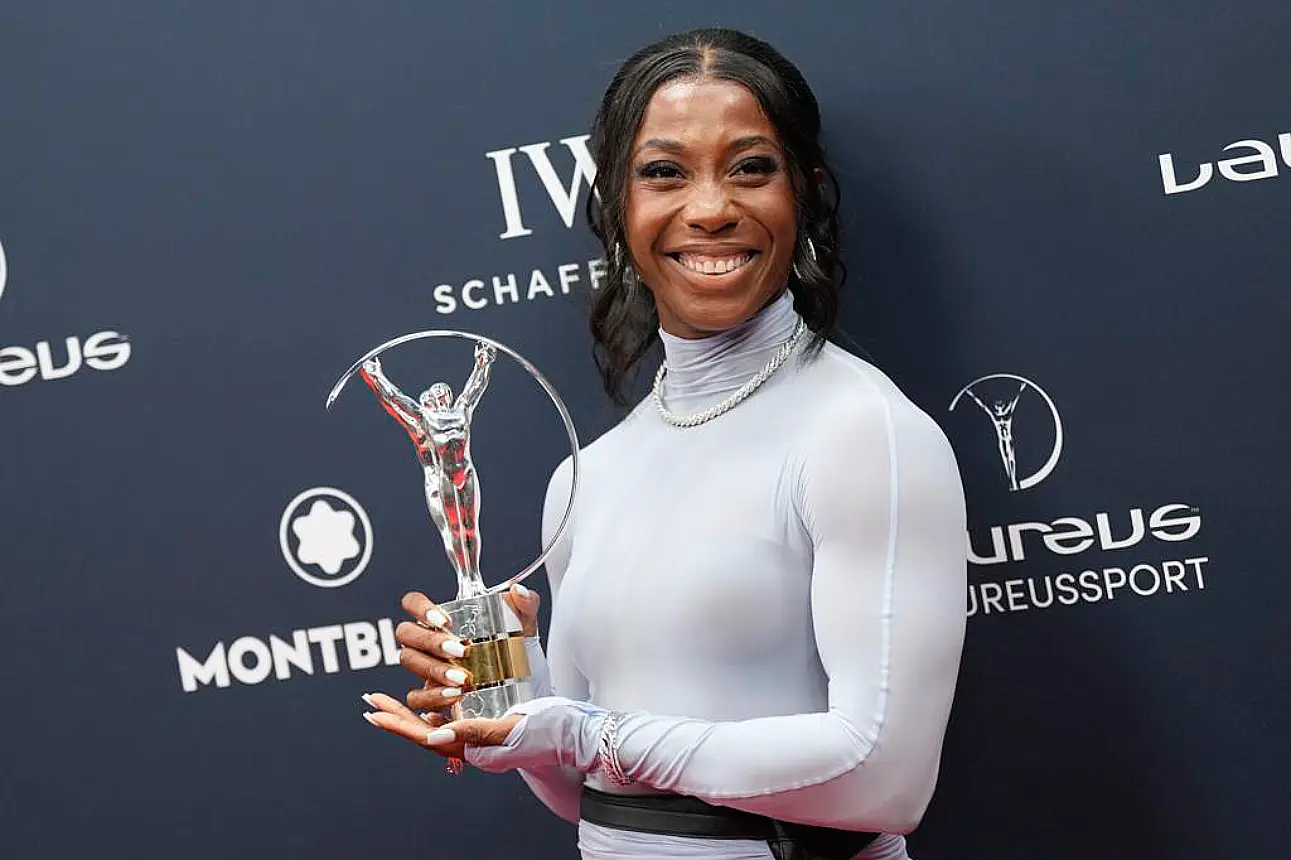 PARIS, France, May 9 – World 100m champion Shelly-Ann Fraser-Pryce has been crowned Laureus World Sportswoman of the Year at the 2023 Laureus World Sports Awards held in Paris. The awards ceremony was attended by all eight winners and the sports legends of the Laureus World Sports Academy, Laureus Award winners from previous years, and some of the world's greatest athletes.
Fraser-Pryce won a record fifth 100m gold at the World Athletics Championships Oregon22, after 13 years since her first gold. She has more world sprint titles than any other athlete and ran sub-10.7 for 100m seven times in 2022, three more than the previous best for a female sprinter in a calendar year. – Read more: Shelly-Ann Fraser-Pryce runs 10.67, leads another Jamaican 100m clean sweep – World Championships 2022
Fraser-Pryce Finally Does It!
After being nominated six times for the Laureus World Sportswoman of the Year Award, Fraser-Pryce finally won. She expressed her excitement and gratitude for the recognition and acknowledgment by some of the greatest sportsmen and women of all time.
"This is the sixth time I've been nominated in this category, so to finally hold the Laureus Statuette in my hands is one of the greatest honors of my career," said Fraser-Pryce. "When athletes have the spotlight, it's important the example we set is the best it can be.
"We have a responsibility to influence the next generation in a positive way and that's what the Laureus Awards are all about." 
World Cup Winner Lionel Messi Takes Award Too…
Argentina World Cup 2022 football winner Lionel Messi was awarded the Laureus World Sportsman award. The nominees for the Laureus World Sports Awards are decided by the world's media, and the winners are voted on by the 71 members of the Laureus World Sports Academy.
The 2023 Laureus World Sports Awards celebrated the best athletes of 2022 and some of the greatest of all time. It was also a tribute to the mission of Laureus since 2000, which was first mentioned by its patron Nelson Mandela.