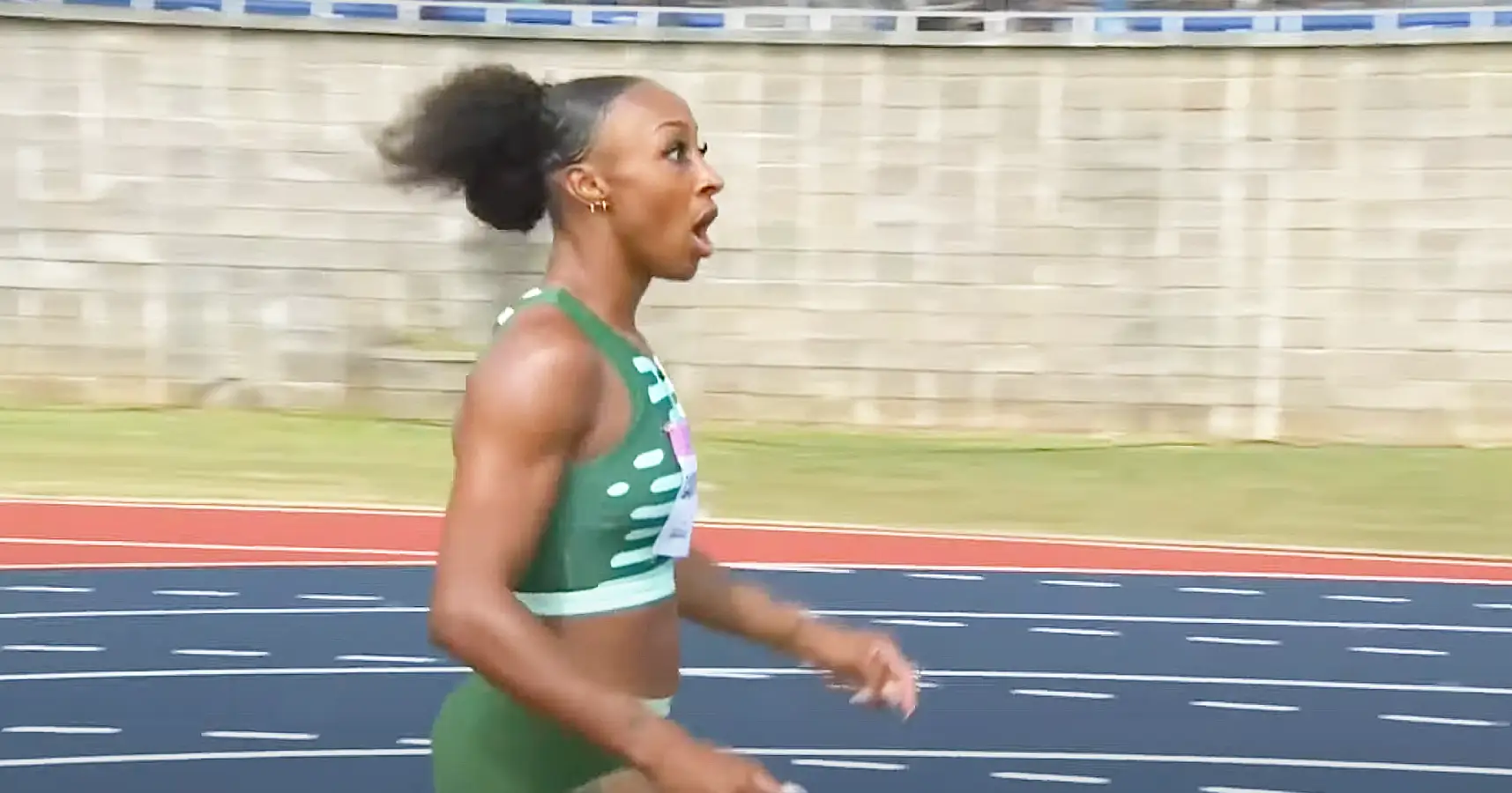 DEVONSHIRE, Bermuda (May 21) — Watch the video highlights as Jasmine Camacho-Quinn delivered an outstanding performance at the USATF Bermuda Grand Prix on Sunday, running the third-fastest 100m hurdles time ever recorded in all conditions. The event, part of the World Athletics Continental Tour Gold series, showcased some remarkable performances, buoyed by favorable wind conditions.
Unlike last year, when athletes had to contend with strong headwinds, this year's competition enjoyed a breezy atmosphere, which undoubtedly contributed to the impressive displays, particularly in the sprints. Read more: Abby Steiner back to winning, Coleman holds off Lyles at Bermuda Grand Prix
The reigning Olympic champion, Camacho-Quinn, continued her unbeaten streak this season by clinching her third victory in the 100m hurdles. The Puerto Rican athlete faced some early competition but pulled away in the latter part of the race to emerge victorious, stopping the clock at a wind-aided time of 12.17 seconds (3.5m/s).
Immediately after crossing the finish line, Camacho-Quinn's face registered a mix of shock and joy as she inquired about the wind reading. Amidst her inner celebrations, the Tokyo 2021 champion discovered that her exceptional performance was achieved with a wind assistance that exceeded the allowable limit of 2.0 m/s.
Camacho-Quinn commented: "When I heard time, I was like, what was the wind. Was it legal? But i'll take it, honestly."
Nonetheless, the 26-year-old sprinter, who had never previously clocked such a fast time under any conditions, expressed delight with her overall performance, which now places her third on the all-time list of performances recorded in all conditions.
The only athlete to have ever run faster is world record holder and world champion, Tobi Amusan. The Nigerian set the world mark with a time of 12.12 seconds, and then ran a wind-assisted 12.06-second to secure the gold medal hours later at the World Athletics Championships in Oregon last summer.
Camacho-Quinn, who also won at the USATF Bermuda Grand Prix in 2022, claimed her third 100m hurdles victory of the season this weekend. She clocked a wind-assisted 12.29 seconds (+3.2 m/s) at the UNF East Coast Relays in Jacksonville, FL, in April, and went 12.48 seconds (1.1 m/s) to win at the Doha Diamond League meeting earlier this month.
In the same event on Sunday, Jamaica's Danielle Williams delivered her strongest performance of the season, crossing the line in second place with a time of 12.38 seconds. Meanwhile, Tonea Marshall of the United States finished a close third with a time of 12.39 seconds.
Despite a slow start, Olympic bronze medalist Megan Tapper of Jamaica finished strongly to claim fourth place with a time of 12.47 seconds.