By David Monti, @d9monti
(c) 2023 Race Results Weekly, all rights reserved

(17-May) — Rhonex Kipruto, the 23 year-old Kenyan who holds the world record for 10 kilometers on the road, has been charged with a doping violation by the Athletics Integrity Unit.  Kipruto, who won the bronze medal in the 10,000m at the 2019 World Athletics Championships in Doha, was charged based on an abnormal reading from his Athlete Biological Passport (ABP).
The ABP "monitors a series of biological parameters through a dedicated software programme to pick up on indications of doping," reads the definition on the Athletics Integrity Unit (AIU) website.
"It is difficult and unfortunate for me to say that I find myself in a situation where my heart is broken," said Kipruto's manager Davor Savija in an e-mail.  He continued: "The heartbreak is caused by the fact that I find all of the possible outcomes of this situation leading to a major loss. If Rhonex is lying –which I do not believe is the case– that is obviously a disaster.
"If all of these accusations are just a big mistake –such as a false positive ABP case or, God forbid, if AIU has 'dropped the ball'– then all such scenarios are big losses."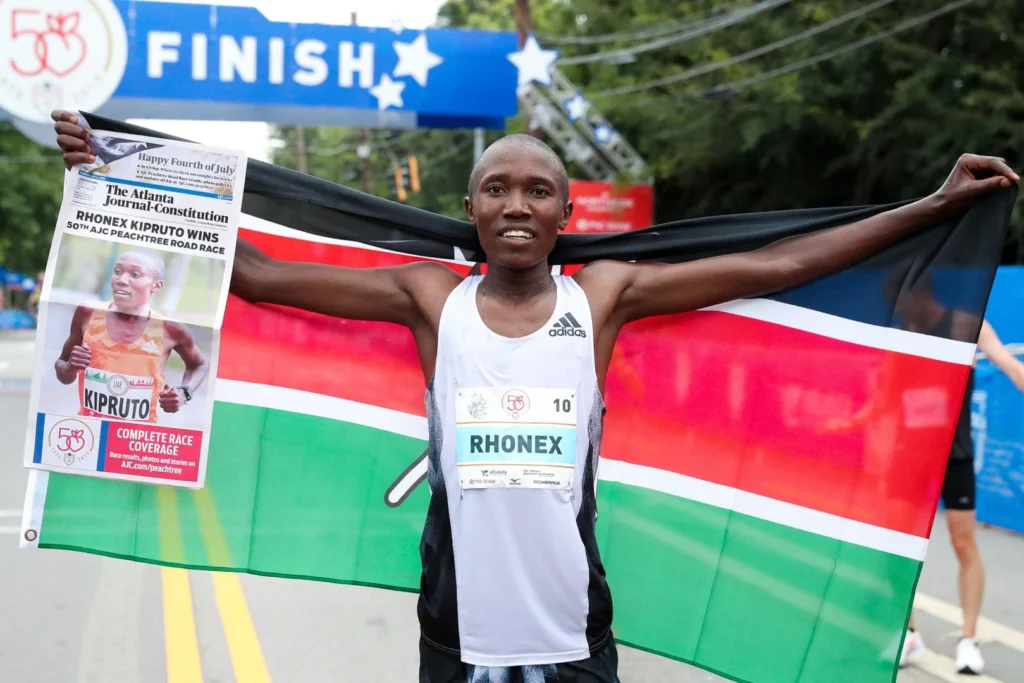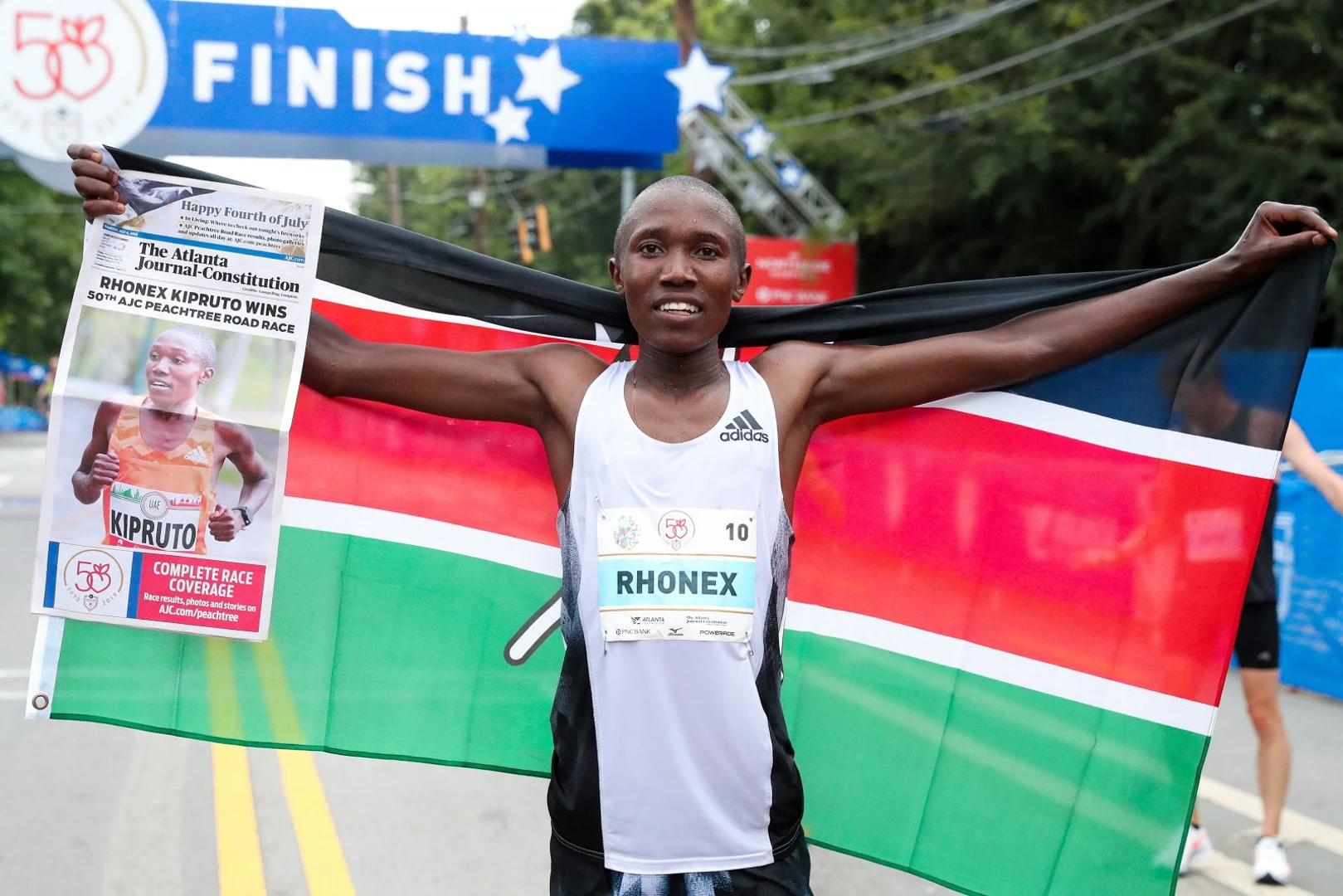 While there have been a string of doping cases involving Kenyan athletes over the last year, Kipruto's case is different. He's not a mid-tier athlete scraping together a living by hitting road races around the world for four-figure prize money payments. 
READ MORE: RRW: Records, Wild finishes highlight Chevron Houston Marathon and Aramco Houston Half-Marathon
Instead, he's a top star with a generous endorsement contract from adidas and under the tutelage of one of Kenya's most respected coaches, Bro. Colm O'Connell, who guided David Rudisha to two Olympic gold medals and the world 800m record. 
O'Connell, an Irish missionary who has taught at St. Patrick's High School in Iten since 1976, has been a coach for more than 40 years.  None of O'Connell's athletes have ever been charged with doping.
"A heartbreak also, as I observe Brother Colm, Rhonex's coach and leader of St. Patrick's athletics program, dealing with pressure of this matter, at his age and after an almost 50-year career with the first-ever alleged doping case against an athlete in his care," Savija said.
ABP cases are different from conventional failed drug tests where a banned substance is directly detected.  Instead, an investigation is launched when an atypical value in blood markers is recorded.  According to the AIU, a panel of three experts is convened to analyze an atypical finding, like an abnormal hematocrit level or hemoglobin level.  
"The experts determine whether there is a likely doping case to answer or whether there are other plausible explanations for the abnormal scores," says the AIU on their website.
The panel then determines whether to pursue a case.  The panel must unanimously agree that doping is the only explanation for the atypical finding before a charge can be issued.
ABP cases are rarer than point-in-time positive tests for banned substances or methods.  Right now, the AIU has only two ABP cases in progress out of a total of 18 cases.  The other ABP case which is in process is against 2022 world steeplechase champion Norah Jeruto, a Kenyan-born athlete who represents Kazakhstan.  Her charge was issued on April 4.
READ ALSO: AJC Peachtree Road Race 2022 results; Rhonex Kipruto and Senbere Teferi take wins
Savija said that he will support Kipruto as he defends himself against the charges.  He also said that he will repay any commissions he earned if Kipruto is found guilty.
"The reason I am sticking with Rhonex is that his consistent testimony, hard work, willingness to fight and defend himself to clear his name and to risk everything he has while fighting the system which seems to be designed for athletes as impossible to beat," he said. 
He continued: "If Rhonex is found guilty, we will repay the commission we have earned to the event organisers for the respective period of time, even if we remain of the belief that he is innocent. This, paired with over USD 100,000 invested in St. Patrick's athletics program over the recent years will end-up being a massive financial challenge for our agency and will slow down our efforts in further talent identification and growth."
Kipruto, who remains provisionally suspended as his case plays out, has only competed twice this year.  He finished third at the EDP Meia Maratona de Lisboa on March 12 in 59:22, and fourth in the ADIZERO: ROAD TO RECORDS 10-K in Herzogenaurach, Germany, on April 29 in 27:09. 
Active since 2017 he has won races in France, Germany, Kenya, Portugal, Spain, Sweden, and the United States.  At the Tokyo Olympics he finished ninth in the 10,000m.
"I am troubled by these developments, deeply shaken and hurt," Savija said.  "I remain concerned for Rhonex's well-being and efforts are being made to support him as he deals with the blows. I am disappointed by the us-versus-them approach of the anti-doping world, as I believe there is no 'us' and 'them' when it comes to clean agents, coaches and athletes, but rather there is 'all of us together' in search of the truth. Another huge heartbreak."
PHOTO: Rhonex Kipruto competing in the 2018 UAE Healthy Kidney 10-K in New York City (photo by Rich Sands for Race Results Weekly)