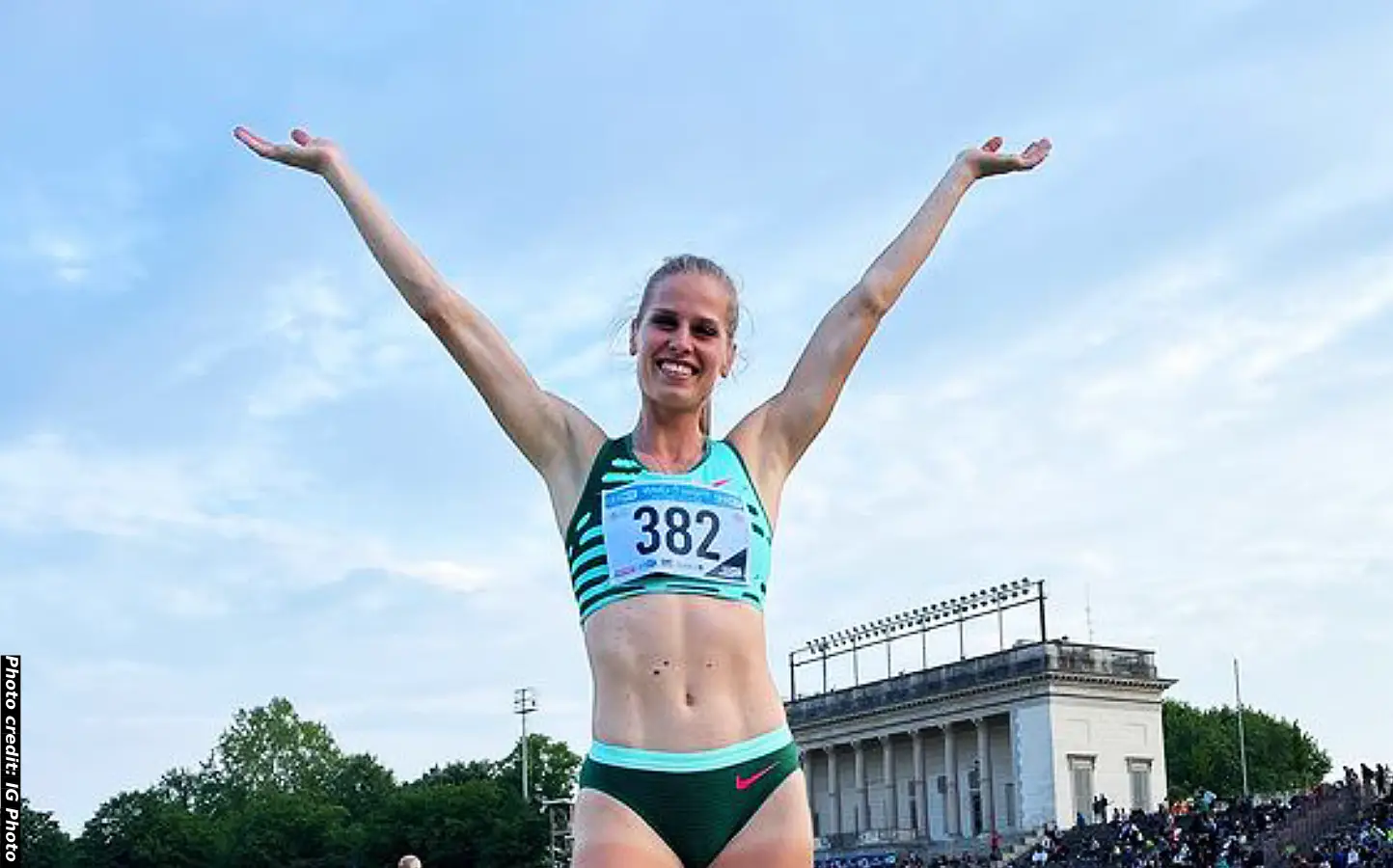 Anita Horvat of Slovenia delivered an outstanding performance at the 2023 Paavo Nurmi Games, setting a new personal best and meeting record of 1:58.73 in the women's 800 meters race in Turku on Tuesday (13). Her time surpassed the previous meeting record of 1:59.84, set by Italy's Elena Bellò in 2022.
Horvat came into the event with a lifetime best of 1:58.96 and had recorded a season's best of 2:00.70. The European Indoor silver medalist executed a strong and strategic race, exceeding both her previous marks and triumphing over a highly competitive field. Impressively, five out of the eight finishers in the race achieved sub-two-minute times.
Prudence Sekgodisa of South Africa, a bronze medalist at the African Championships, finished in second place with a season-best time of 1:58.87. Jemma Reekie of Great Britain claimed third place with a time of 1:59.41. Read more: Maia Ramsden sets PB, wins 1500m at NCAA Championships; Tuohy fades to 7th
Halimah Nakaayi from Uganda, the 2019 world champion, followed closely in fourth place, clocking 1:59.51, with Finland's Eveliina Määttänen achieved a personal best of 1:59.96, topping her previous best of 2:01.14.
In the men's 800m race in Turku, Benjamin Robert of France, the European Indoor Championships silver medalist, delivered a strong finish in the final 50 meters to secure the victory in 1.44.40. Clayton Murphy of the United States posted a solid time of 1:44.91 to finish in second place, followed closely by Sweden's Andreas Kramer in third place with a time of 1:44.95.
Ferguson Rotich from Kenya, the Tokyo Olympic silver medalist, finished fourth with a time of 1:45.19.
Here are the final results of the Women's 800m:
Anita Horvat – Slovenia – 1:58.73 (PB, Meeting Record)
Prudence Sekgodisa – South Africa – 1:58.87 (SB)
Jemma Reekie – Great Britain – 1:59.41
Halimah Nakaayi – Uganda – 1:59.51
Eveliina Määttänen – Finland (Espoon Tapiot) – 1:59.96 (PB)
Catriona Bisset – Australia – 2:00.07
Christina Hering – Germany – 2:01.93
Ellie Sanford – Australia – 2:02.14
Anna Wielgosz – Poland – 2:02.85
Brooke Feldmeier – United States – 2:08.01 (SB)
Aneta Lemiesz – Poland – DNF