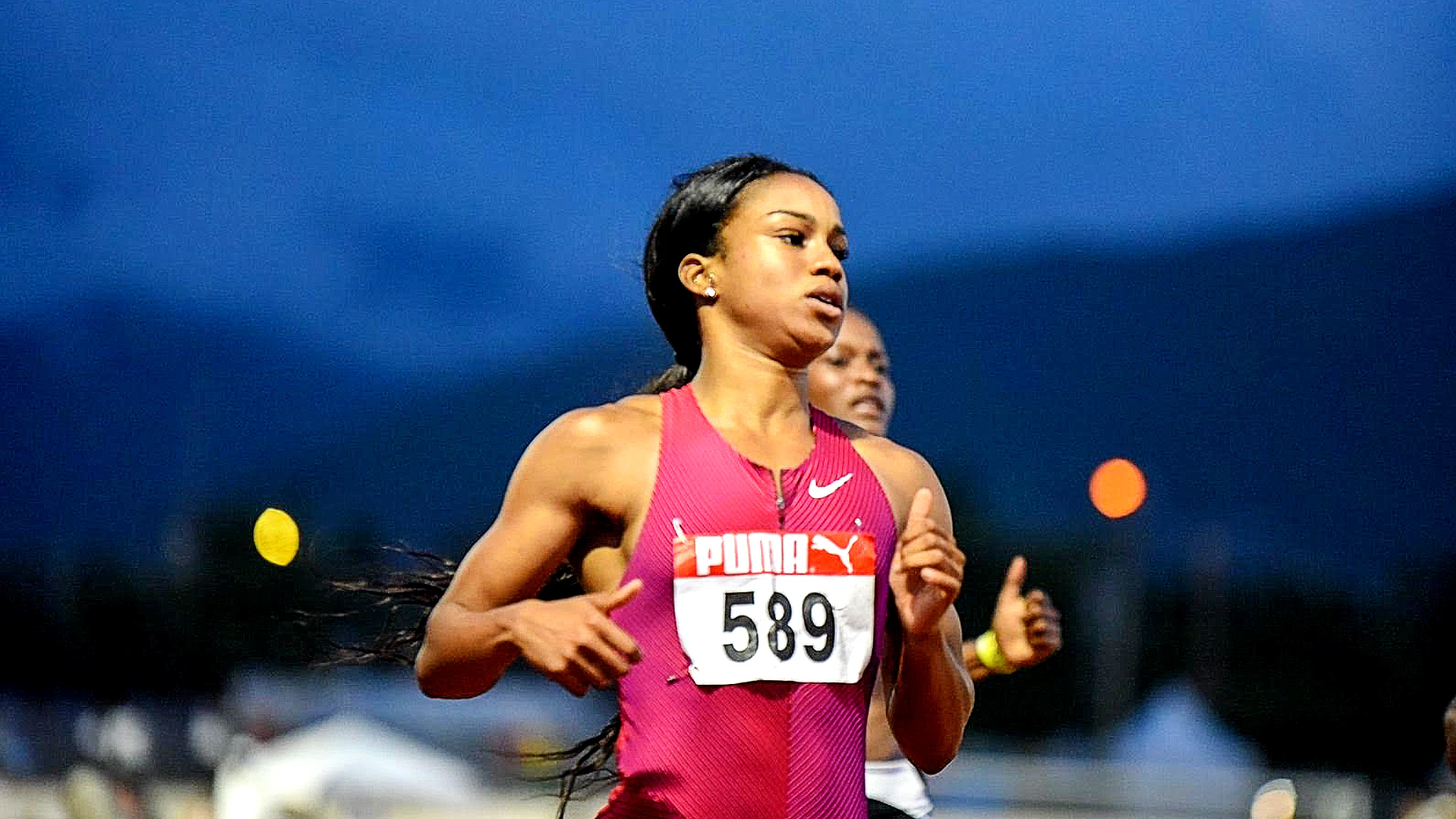 KINGSTON, Jamaica (June 18) – Briana Williams delivered a solid performance at the JAAA Quest to Budapest 2023 Series #2 meeting, clinching victory in the women's 100-meter dash with a season-best time of 11.04 seconds (1.0 m/s). The event took place at the National Stadium on Saturday (17).
Before this weekend's race, Briana Williams held a season best of 11.20 seconds, making her achievement even more impressive. The Olympic relay gold medalist showcased her determination to regain full fitness ahead of the Jamaica National Championships, where the team for the World Athletics Championships in Budapest will be selected. The championships are scheduled for August.
READ MORE: Shawnti Jackson, Issam Asinga set records at New Balance Nationals Outdoor
From the starting blocks, Briana Williams surged ahead of the competition, capitalizing on her exceptional start to gain a significant advantage. She maintained her composure and form throughout the contest, securing a well-needed victory with the fastest time of the evening among the seven timed finals.
Kemba Nelson, a member of the Jamaican 4x100m team that claimed a silver medal at last summer's world championships in Oregon, finished second with a time of 11.18 seconds. Ramona Burchell claimed third place, clocking in at 11.20 seconds.
In the men's 100m event, European champion Zharnel Hughes of Great Britain emerged victorious with a time of 10.00 seconds (-0.9 m/s).
Ackeem Blake, the fastest Jamaican this season at 9.89 seconds, finished second with a time of 10.07 seconds, closely following Hughes. High school athlete DeAndre Daley demonstrated his potential by improving his personal best to 10.08 seconds, securing a commendable third place.
The JAAA Quest to Budapest 2023 Series #2 meeting also witnessed outstanding performances in other events. Rasheed Dwyer claimed victory in the men's 200m, clocking 20.57 seconds, while Stacey-Ann Williams dominated the women's 400m with an impressive time of 51.08 seconds.
For complete results from the JAAA Quest to Budapest 2023 Series #2 meeting, click here