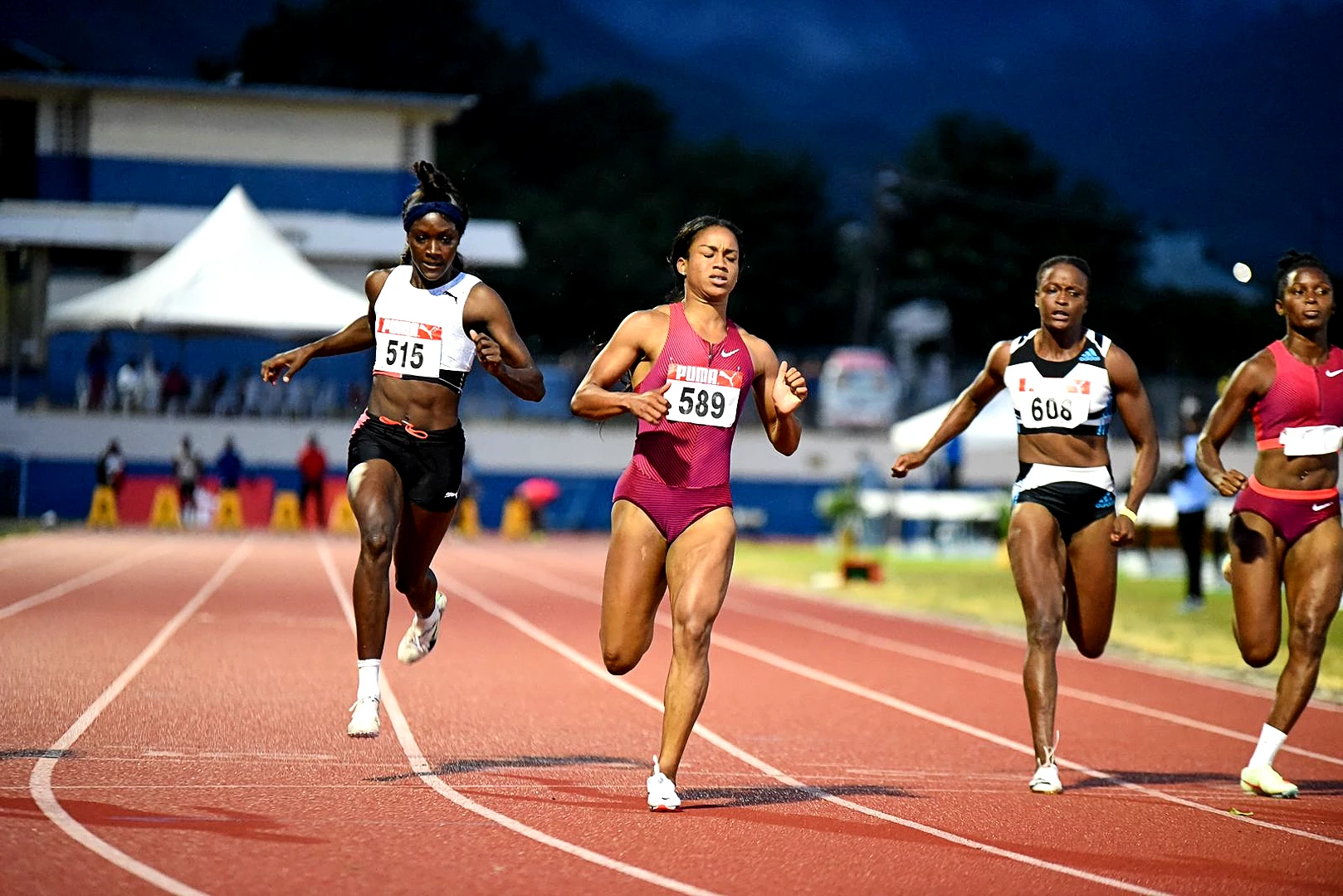 NEW YORK (June 21) — Jamaican sprinter Briana Williams, determined to regain her top form, is set to compete against a formidable women's 100-meter field at the USATF NYC Grand Prix meeting on Saturday (24). After facing early-season setbacks due to injuries, together with adjusting to a coaching switch, the 21-year-old athlete is gradually making her way back to full fitness.
Williams, who was part of the Jamaica gold medal 4x100m relay team at the Tokyo Olympics in 2021, has been striving to recapture her peak performance this season. Read more: Abby Steiner leads USATF NYC Grand Prix 200m field
However, she recently demonstrated a promising return to form by clocking a season-best time of 11.04 seconds at a meeting in Kingston last week, providing her with a much-needed confidence boost.
Now, Williams aims to carry that momentum forward as she takes on a strong field at Icahn Stadium on Randall's Island in New York City.
The competition includes a host of accomplished American sprinters aiming to present Williams with a tough challenge. Leading the way is Aleia Hobbs, who is currently the fifth-fastest women's 100m runner in 2023 with an impressive time of 10.86 seconds, and has recorded five sub-11-second performances this season.
Morolake Akinosun, Hobbs' teammate, has also dipped below the 11-second mark with a season-best time of 10.95 seconds. Additionally, Mikiah Brisco, the 2022 World Indoor 60m silver medalist, and Celera Barnes boast similar season-best times of 11.01 seconds.
The field further features top sprinters such as American champion Melissa Jefferson, plus compatriots Olympic 200m bronze medalist Gabby Thomas, and Kiara Parker.
The presence of such formidable competitors has certainly added an extra layer of excitement to the anticipated event.
The 2023 USATF NYC Grand Prix, a 2023 World Athletics Continental Tour Gold meeting, will be televised live on NBC and streamed live on Peacock from 1:00 p.m. to 3:00 p.m. EDT on Saturday, June 24. For a comprehensive schedule of the events, please visit https://nygp.globalathletics.com/events
USATF NYC Grand Prix Women's 100m Start List
| First Name | Last Name | Nationality |
| --- | --- | --- |
| Morolake | Akinosun | United States |
| Celera | Barnes | United States |
| Mikiah | Brisco | United States |
| Aleia | Hobbs | United States |
| Melissa | Jefferson | United States |
| Kiara | Parker | United States |
| Gabby | Thomas | United States |
| Briana | Williams | Jamaica |