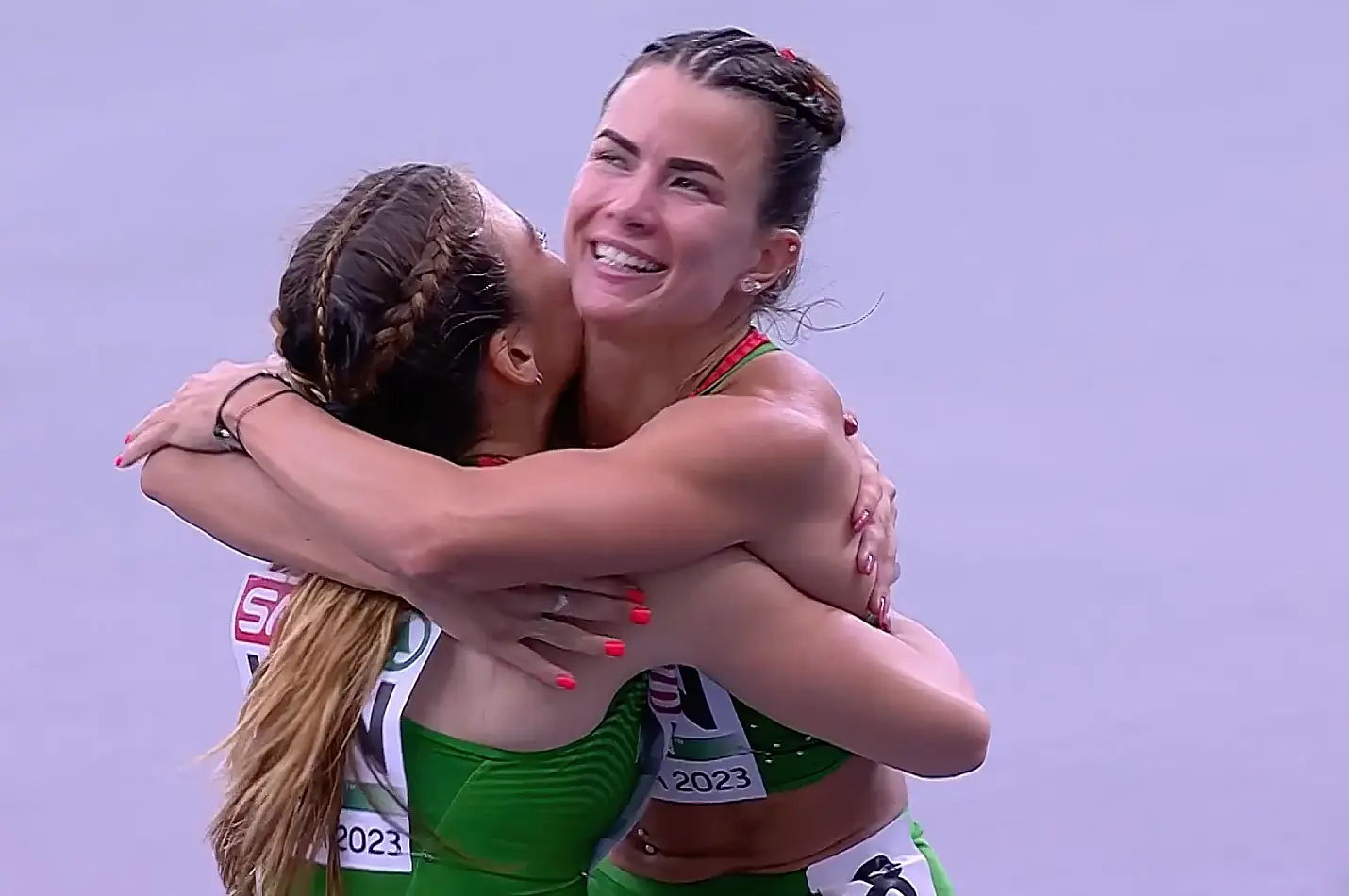 SILESIA, (June 21) – The Division 2 standings at the 2023 European Athletics Team Championships Day 2 in Silesia reveal an intense battle for promotion and the threat of relegation. Hungary, with a solid performance across 25 of the 37 events, currently leads the race with an impressive 331 points.
However, Estonia, Republic of Moldova, and Luxembourg find themselves in the bottom three and are in danger of being relegated. – Read more: Day 2: European Team Championships 2023 Division 3 table standings
Hungary's consistent display has positioned them as the front-runners for promotion, boasting a commanding lead of 37.5 points heading into Thursday's final morning session in Division 2. The team from Ukraine is also on track for promotion, finishing the second day in second place with 293.50 points.
Not far behind, Slovenia is putting up a strong fight for a Division One promotion spot, ending the day in third place with 266.50 points, a significant 35.5 points ahead of fourth-place Lithuania. Romania currently holds the fifth spot with 228 points.
On the other end of the Division 2 standings at the European Athletics Team Championships 2023, Estonia closed out the day in 14th place with 172 points, while Republic of Moldova (121 points) and Luxembourg (118 points) also find themselves at the bottom, facing the threat of relegation.
The competition remains fierce as the teams vie for the coveted promotion to Division One. With Hungary setting the pace and Ukraine and Slovenia hot on their heels, the final day promises thrilling matchups and intense battles on the track.
European Athletics Team Championships Division 2 Standings on Day 2
After 25 of 37 Events Entered
| Rank | Nation | Total |
| --- | --- | --- |
| 1 | Hungary | 331 |
| 2 | Ukraine | 293.50 |
| 3 | Slovenia | 266.50 |
| 4 | Lithuania | 231 |
| 5 | Romania | 228 |
| 6 | Croatia | 222.50 |
| 7 | Denmark | 216 |
| 8 | Slovakia | 207.50 |
| 9 | Bulgaria | 207 |
| 10 | Latvia | 197 |
| 11 | Cyprus | 194 |
| 12 | Serbia | 176 |
| 13 | Iceland | 173 |
| 14 | Estonia | 172 |
| 15 | Republic of Moldova | 121 |
| 16 | Luxembourg | 118 |