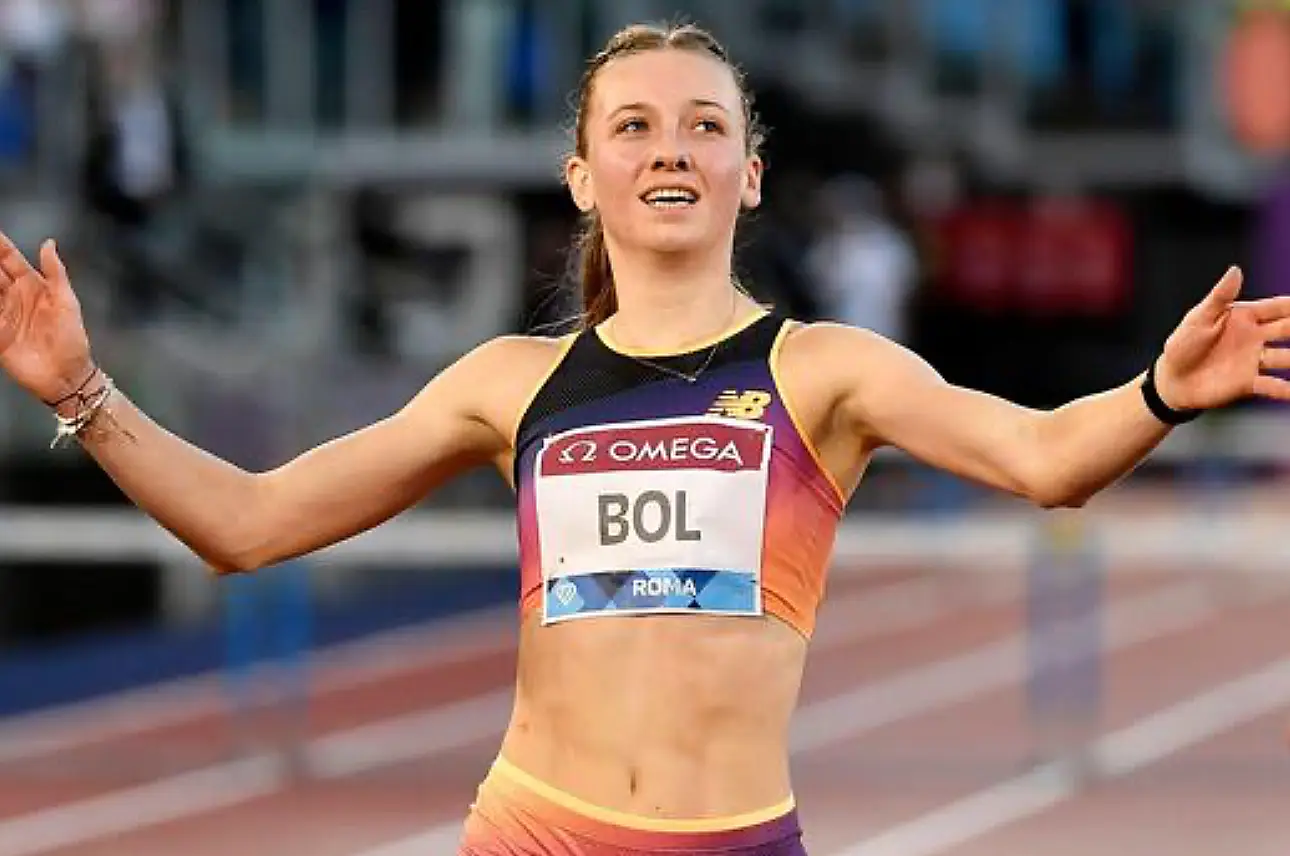 ROME, Italy (June 1) – Femke Bol, the talented 23-year-old Dutch athlete, and one of Europe's darlings, is looking to add another victory to her impressive collection when she competes in the 400m hurdles event at the Golden Gala Diamond League meeting in Florence on Friday (2).
Bol has been in outstanding form this season, picking up from where she left off last, which included the European 400m hurdles record at 52.03 seconds last June at the World Athletics Championships. Read Also: Where to watch the Florence Diamond League press conference?
The season, the Olympic bronze medalist set a world record for the 400m indoors at an astonishing 49.26 seconds in February. She also won gold in the 400m hurdles at the European Championships in Munich last month.
The Dutchwoman will face stiff competition in Florence, with a field that includes two Ukrainians, two Americans, one Jamaican, one Panamanian, and one Italian. However, Bol will be confident of her chances of victory, having previously recorded a personal best of 53.02 seconds in Italy at the Olimpico in 2022. – Read more: Femke Bol opens season with WL 53.10
The current world record in the 400m hurdles stands at 50.68 seconds, achieved by Sydney McLaughlin-Levrone from the USA in 2022. Meanwhile, the meeting record of 52.82 seconds, established by Lashinda Demus from the USA in 2010, has stood for over 12 years.
Bol, the world silvers, currently owns the world leading time of 53.12 secs, will be looking to break the meeting record and further cement her status as one of the favorites for the world title in Budapest, Hungary, later this year.
---
Other Golden Gala Contenders
In addition to Bol, a formidable lineup of athletes will compete in the 400m hurdles event at the Golden Gala. Among them are two Ukrainians, two Americans, one Jamaican, one Panamanian, and one Italian, all eager to challenge Bol's dominance.
Ayomide Folorunso, participating for the sixth consecutive year, brings with her the Italian record (54.34) achieved during the world semifinals in Eugene.
Shamier Little, the American world silver medalist from 2015, is a two-time Olympic finalist and the current American champion.
Rushell Clayton, the Jamaican bronze medalist from Doha 2019, is a two-time Olympic finalist and the current Jamaican champion.
Viktoriya Tkachuk and Anna Ryzhykova, the Ukrainian silver and bronze medalists from the European Championships in Munich, are both rising stars on the international scene.
Gianna Woodruff of Panama, holder of the South American record and an Olympic and world finalist, is a medal contender in any field.
Anna Hall, an American heptathlete who won bronze in Eugene, last year at the world championships and is coming off an outstanding personal best of 6988 points in Gotzis. Hall has a season and personal best time of 54.48 secs, and is a wildcard entry who could surprise some people.
---
Femke Bol's chances
Bol is the clear favorite for victory in Florence, but she will need to be at her best to overcome the strong field. The Dutchwoman has shown that she is capable of running fast times on any track, but she is also working on a new approach, which hasn't been perfected as yet, based on her last race and comments from her coach.
If Bol can execute her race plan according to place, she will be very difficult to beat. However, if she makes any errors, which I am not expecting, the European star could open the door for one of her rivals to challenge her for the top podium.
The 400m hurdles is always an exciting event, and the Golden Gala is no exception. With so many talented athletes competing, it promises to be a thrilling race.
Women's 400m hurdles start list for Golden Gala:
SB: Season's Best PB: Personal Best
Femke Bol (Netherlands) – 53.12 (SB), (52.03 PB)
Rushell Clayton (Jamaica) – 54.15 (SB), (53.33 PB)
Ayomide Folorunso (Italy) – 54.34 (PB)
Anna Hall (USA) – 54.48 (SB and PB)
Shamier Little (USA) – 53.95 (SB), (52.39 PB)
Anna Ryzhykova (Ukraine) – 56.97 (SB), (52.96 PB)
Viktoriya Tkachuk (Ukraine) – 56.44 (SB), (53.76 PB)
Gianna Woodruff (Panama) – 55.74 (SB), (53.69 PB)