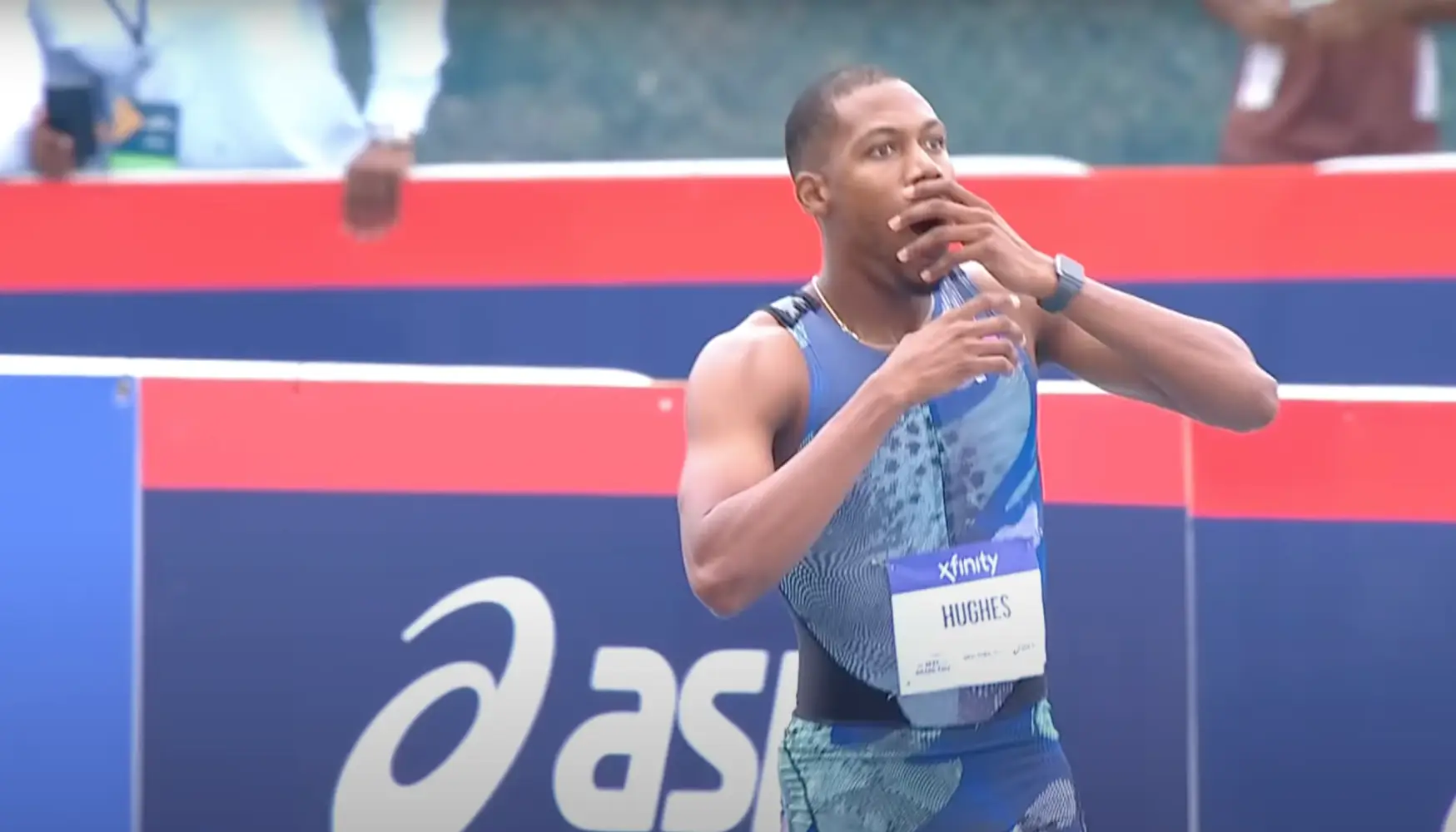 (NEW YORK, June 24) – British sprinter Zharnel Hughes made history on Saturday, smashing Linford Christie's 30-year-old British record in the 100 meters at the New York City Grand Prix 2023. The 27-year-old, who is coached by Glen Mills, the man who guided Usain Bolt to Olympic and world titles, plus several world records –clocked an impressive 9.83 seconds, edging out Jamaican runner Ackeem Blake by a tenth of a second.
Hughes Shatters Three-Decade-Old British Record
Hughes' performance eclipsed the national record, set by former Olympic champion Christie in August 1993 by 0.04 seconds. His winning time propelled him to second-fastest on the all-time list among European male sprinters behind Italy's Olympic champion Marcell Jacobs.
Blake, who led the race until Hughes breezed past him at about 70 meters, finished second in 9.93secs. USA's Christian Coleman, the 2019 world champion, finished third in 10.02 seconds.
Read more: Athing Mu opens season with 1:58.78 at NYC Grand Prix; Ajee' Wilson fades to last
After his performance, Hughes revealed that he predicted his time when he woke up this morning, but the European champion admits that he wasn't thinking about a record-breaking performance.
"Patience, patience, patience," Hughes told NBC after the race. "That's what I've been told.
"You probably won't believe me, but I wrote this down in my book this morning. I am going to run 9.83, 9.89, 9.91 –the slowest."
Hughes added that he has a lot of respect for Linford Christie and will be "shaking his hand and telling him that this is long overdue" the next time he sees the sprint legend.
He added: "I always give respect to Linford. He always supports me every time I'm in the UK, and sometimes he helps out with my training sessions."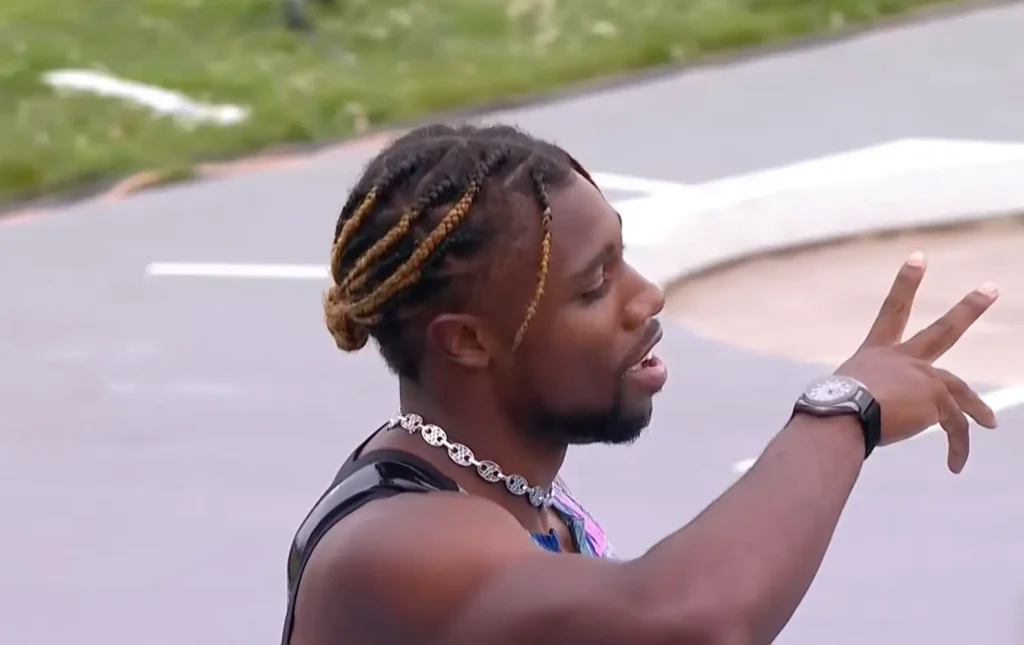 Noah Lyles Matches Usain Bolt's Record in 200-Meter Race
In another highlight of the day, American sprinter Noah Lyles demonstrated his dominance in the 200-meter race. The two-time reigning world champion led from the start and maintained his lead throughout, finishing in 19.83 seconds.
This performance equaled retired legend Usain Bolt's record for the most sub-20-second finishes in the 200m.
Meanwhile, junior star Issam Asinga of Suriname and Elijah Morrow of the US followed Lyles home, clocking in at 20.25 and 20.30 seconds, respectively.