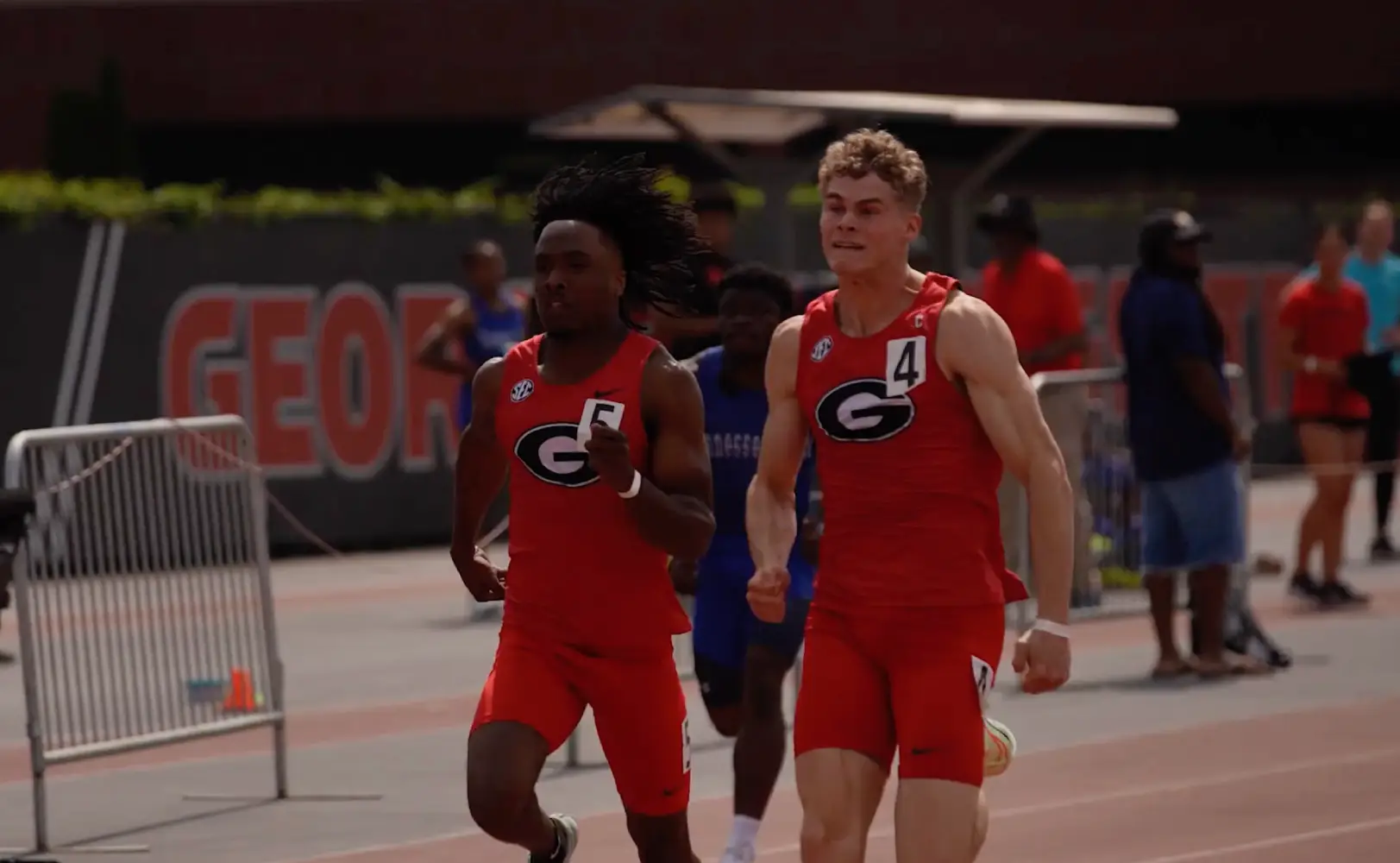 New York City, (June 24) – Promising sprinter Matthew Boling is gearing up to make his debut in the open men's 400 meters event at the 2023 USATF NYC Grand Prix. The World Athletics Continental Tour Gold level meeting will take place at Icahn Stadium on Randall's Island in New York City this Saturday, June 24.
What is Matthew Boling 400m time?
Boling has a personal best time of 45.87 seconds for the 400m, but the talented athlete has yet to participate in this event during the current season. Read more: Sydney McLaughlin-Levrone to run 400m at New York Grand Prix
The Georgia senior, who had a difficult collegiate outdoor campaign, including a failure to qualify for the 200m final at the NCAA Championships earlier this month, will step away from the shorter sprints, and he is determined to bounce back and make a statement.
During his collegiate season, Boling played a crucial role in Georgia's 4x400m relay team. Despite not competing in the open 400m all year, the 23-year-old sprinter, celebrating his birthday this week, will seize the opportunity to go head-to-head against a formidable field at the 2023 USATF NYC Grand Prix this weekend.
Among Boling's rivals will be Jamaicans Sean Bailey and Zandrion Barnes, who have recorded the fastest times this season, at 44.43 seconds and 44.90 seconds, respectively.
Trevor Stewart, the USA's Olympic 4x400m relay champion, boasts a season best of 44.92 seconds and will also be a strong contender, given that his personal best is 44.25 seconds. Read more: Watch Matthew Boling clocked 32.40secs, wins 300m at Clemson Invite
Champion Allison hunting fast time?
However, perhaps the athlete commanding significant attention is Champion Allison, the runner-up at the U.S. Trials last year and fourth-place finisher at the world championships in Oregon, and the only runner in the field with a sub-44 seconds personal best.
Allison's personal best in the 400m stands at an impressive 43.70 seconds, but his 2023 season time is 46.39 seconds.
Completing the men's 400m field at the 2023 USATF NYC Grand Prix are USA's Noah Williams and Great Britain's Michael Ohioze, who will also be looking to make their mark in the event this weekend.
Tickets for this highly anticipated event can be purchased at http://nygp.globalathletics.com.
2023 USATF NYC Grand Prix Men's 400m Start List
Champion Allison (United States)
Sean Bailey (Jamaica)
Zandrion Barnes (Jamaica)
Matthew Boling (United States)
Michael Ohioze (United Kingdom)
Trevor Stewart (United States)
Noah Williams (United States)