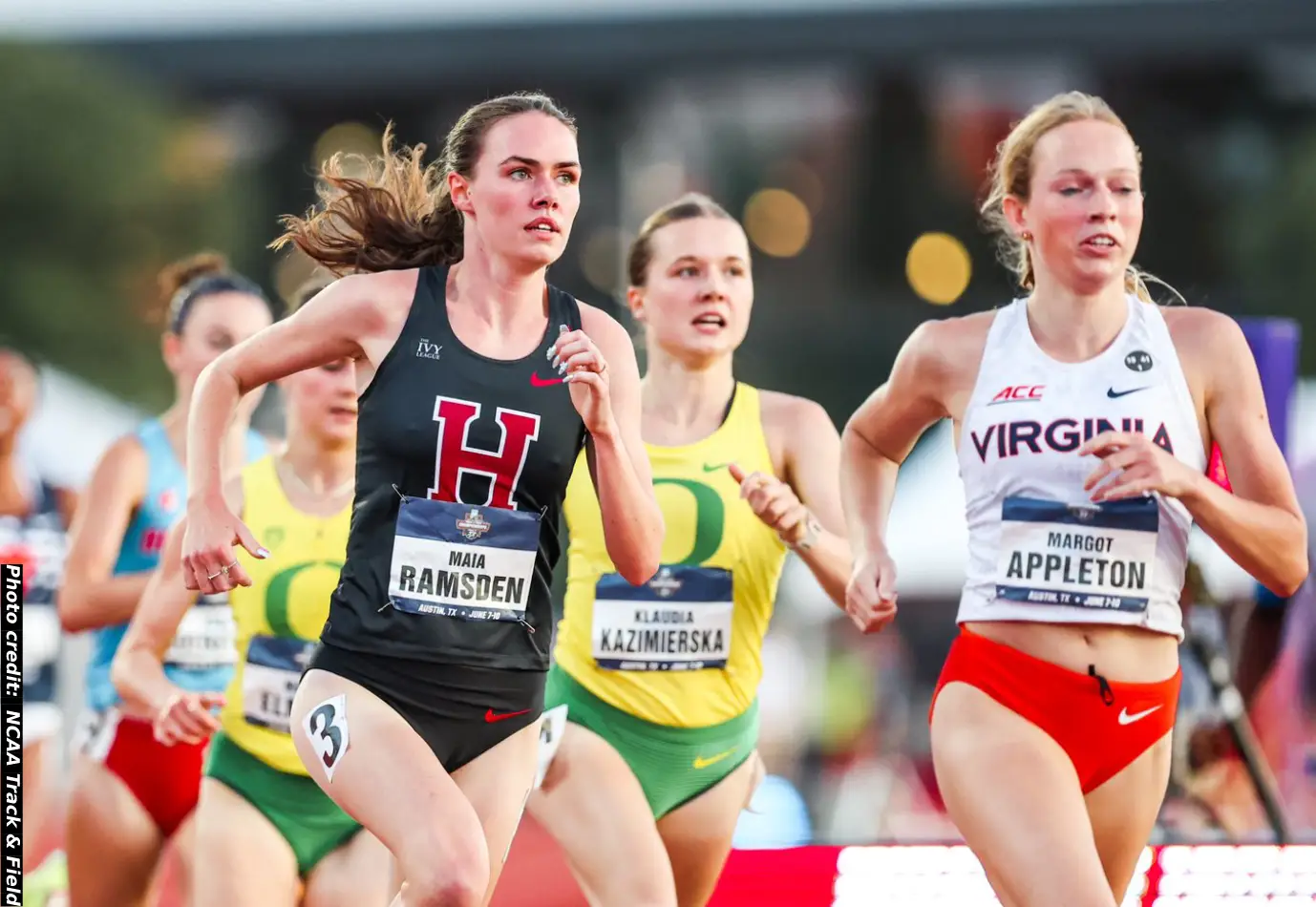 NCAA champion Maia Ramsden is among the Harvard athletes who will participate alongside Yale as part of the Achilles Transatlantic Tour at the University of Birmingham and the University of Cambridge in the United Kingdom. The American institutions will take part in the Harvard-Yale vs. Birmingham and Cornell-Penn and the Harvard-Yale vs. Oxford-Cambridge scheduled meetings during the trip.
How to follow Live Results?
Harvard-Yale vs. Birmingham and Cornell-Penn Live Results Here | Harvard-Yale vs. Oxford-Cambridge Live Results Here
The first of the two-meet international series will take place on Saturday, June 24, at the University of Birmingham before the squads then travel to the University of Cambridge on Tuesday, June 28, to compete in a second installment this year of the historic HYOC meet.
READ MORE: Maia Ramsden sets PB, wins 1500m at NCAA Championships; Tuohy fades to 7th
Ramsden, who will race twice during the trip, has been included on a Harvard roster that includes three NCAA champions. Besides the 1500m national champion and school record holder in the event, the team also includes Stephanie Ratcliffe and Kenneth Ikeji, who won Harvard's first-ever pair of hammer throw championship titles in the same year at the national championships earlier this month.
Another notable face in the Harvard team is Estel Valeanu, who recently won the 3rd Division European Athletics Team Championships discus throw for Israel.This unique trip to the United Kingdom for this year's event is back on the schedule after a three-year hiatus.
Due to COVID-19 cancellations, the last time the meet was held in England was in June of 2019.
This event, highly respected by past athletes and present coaches, is eagerly anticipated by those who have been lucky to receive an invitation, following a rigorous selection process. It takes place biennially, switching between the United States and the United Kingdom.