FLORENCE, Italy (June 3) – Faith Kipyegon, the renowned Kenyan middle-distance runner, has etched her name in history once again by breaking the women's 1500m world record. The 29-year-old athlete delivered an exceptional performance in Florence on Friday, clocking a remarkable time of 3:49.11. Kipyegon shattered the previous record set by Ethiopia's Genzebe Dibaba in Monaco back in 2015, which stood at 3:50.07.
Kipyegon's impressive career already includes two world championships and two Olympic gold medals in the 1500m event, making her a true icon in the discipline. Read more: Faith Kipyegon shatters 1500m world record in Florence
Known for her incredible talent and tenacity, she left the competition far behind in Tuscany, finishing over eight seconds ahead of the reigning European champion, Laura Muir. Jessica Hull of Australia also achieved a significant milestone, setting a new Australian and Oceania record with a time of 3:57.29 to claim the third spot.
Golden Gala Meeting and Kipyegon's Determination
In the lead-up to the Golden Gala meeting, Kipyegon expressed her determination to achieve the world record, stating that it was a goal close to her heart.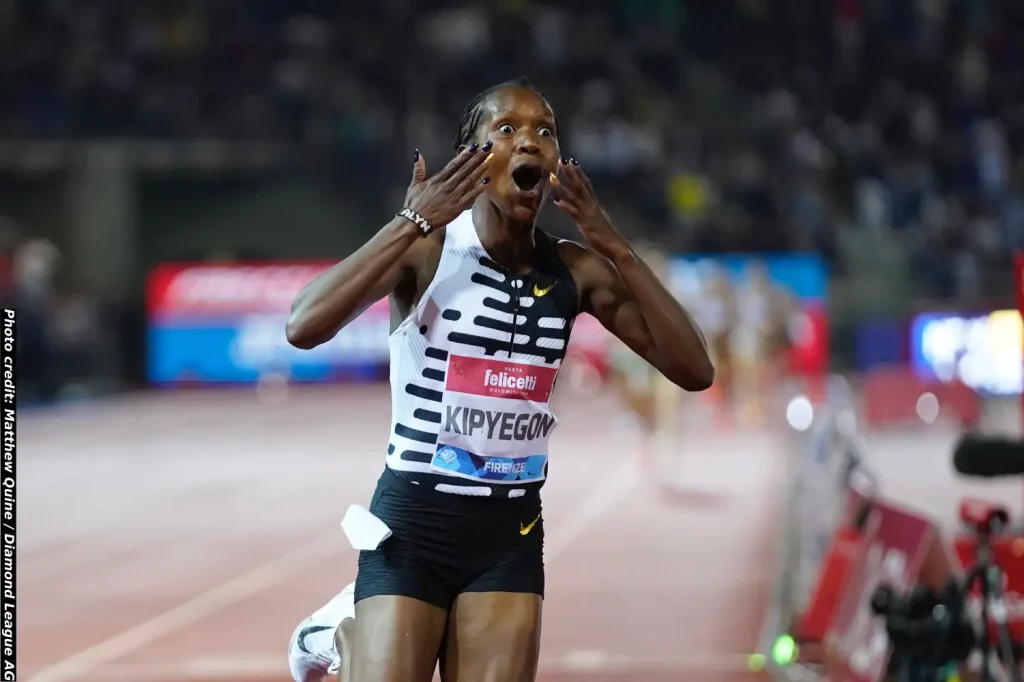 True to her words, she delivered a breathtaking performance at the third leg of the Diamond League circuit, which took place in a city that had last witnessed a world record being broken when Sebastian Coe, the president of World Athletics, set a new 800m mark there in 1981.
Kipyegon's Historic Achievement
Reflecting on her historic achievement, Kipyegon said, "I said yesterday that I wanted to run a beautiful race, run my race, and see what is possible, and this was possible." She came close to breaking the record at the Monaco Diamond League meet last year and expressed her excitement at finally achieving this milestone.
The assistance of wavelight technology, with lights illuminating the track to indicate world record pace, provided an additional boost to the athletes. The pacemakers set an ambitious pace of 3:54, which ultimately played to Kipyegon's advantage. Read more: Complete: Wanda Diamond League 2023 Golden Gala results
Kipyegon seized control of the race in the penultimate lap, leaving the rest of the field in her wake as she blazed through the final 600m with unprecedented speed. As she crossed the finish line, she knew she had broken the world record, fueled by a strong finish and an unwavering belief in herself.
"That is what I did. I am excited — my family was watching. I told them that this would be an amazing day for me, I am well prepared, and I really trusted in me," Kipyegon added.
Recognition and Future Plans
The magnitude of her accomplishment struck Kipyegon as she was enveloped by her fellow competitors, who joined her on the track for photos.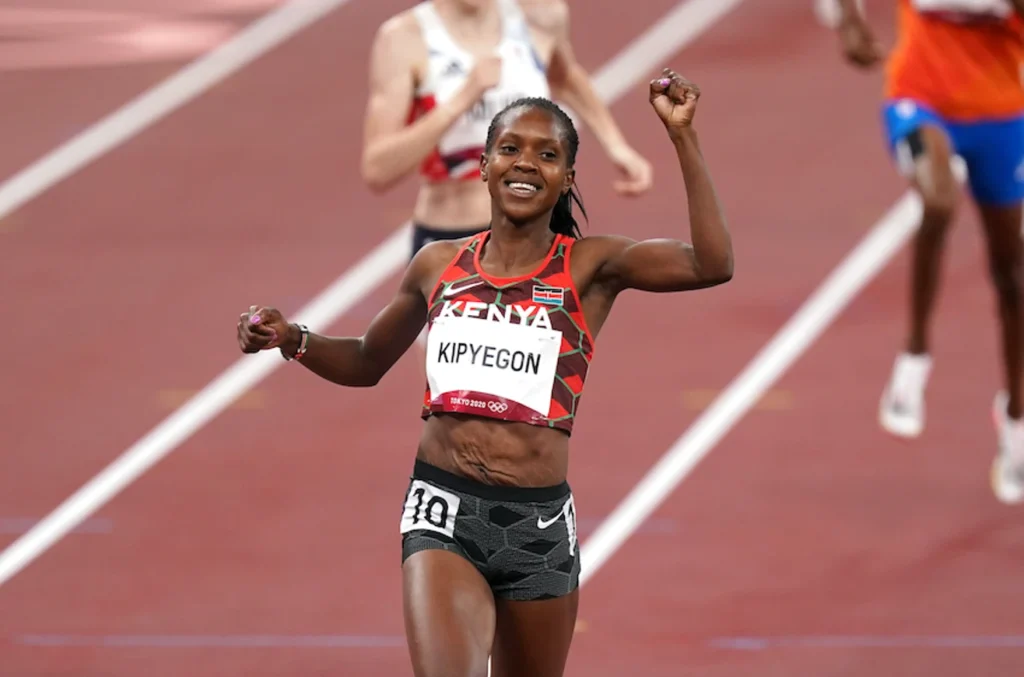 Expressing her gratitude, she emphasized the camaraderie among the 1500m women, stating, "They are really special. We come along together, cheer one another. This is sport; we have to love each other and celebrate one another at our lowest moments and highest moments."
Looking ahead, Kipyegon will compete in the 5000m race at the Paris Diamond League on Friday. Following that, she plans to return to training in Kenya, setting the stage for another potential record attempt in the 1500m event at the Monaco Diamond League meet on July 21.
Undeterred by her groundbreaking achievement, Kipyegon remains focused on her goals, declaring, "There's still more to come. I'm still working on running faster than that, faster than 3:49."
Faith Kipyegon's Coach Full of Joy
Faith Kipyegon's coach, Patrick Sang, expressed his joy and satisfaction for her remarkable feat. "We are very happy for her. She's worked so hard towards what we witnessed last night," Sang told AFP.
Eliud Kipchoge, the legendary marathon runner who is also coached by Sang, praised his training partner as an inspiration to young girls and women across Africa.
Kipchoge stated, "It was only a matter of time. Faith has shown great focus and determination to attack the world 1500 record since coming back from maternity."
The achievement of breaking the world record in the 1500m event has not gone unnoticed by prominent figures in Kenya.
Paul Tergat, former marathon world record holder and president of Kenya's Olympic committee, acknowledged Kipyegon's accomplishment, stating, "This edges her indelibly to the GREATS league, and Kenyans got another moment of collective national pride."
Tergat took to Twitter to express his admiration, hailing her as a "Champ and Heroine" and commending her focus and discipline.
Joining in the chorus of praise, Kenyan President William Ruto congratulated Kipyegon for her hard work and consistent performance, affirming that her "determination and consistency" had been rewarded.
Kipyegon, with her incredible talent and dedication, has left an enduring legacy in the world of athletics. As she celebrates her latest achievement and prepares for future challenges, the Kenyan athlete remains a shining example of perseverance, determination, and the pursuit of excellence.
PHOTO: Faith Kipyegon of Kenya breaks 1500m World Record. Photo by Matthew Quine for Diamond League AG
–Information from AFP