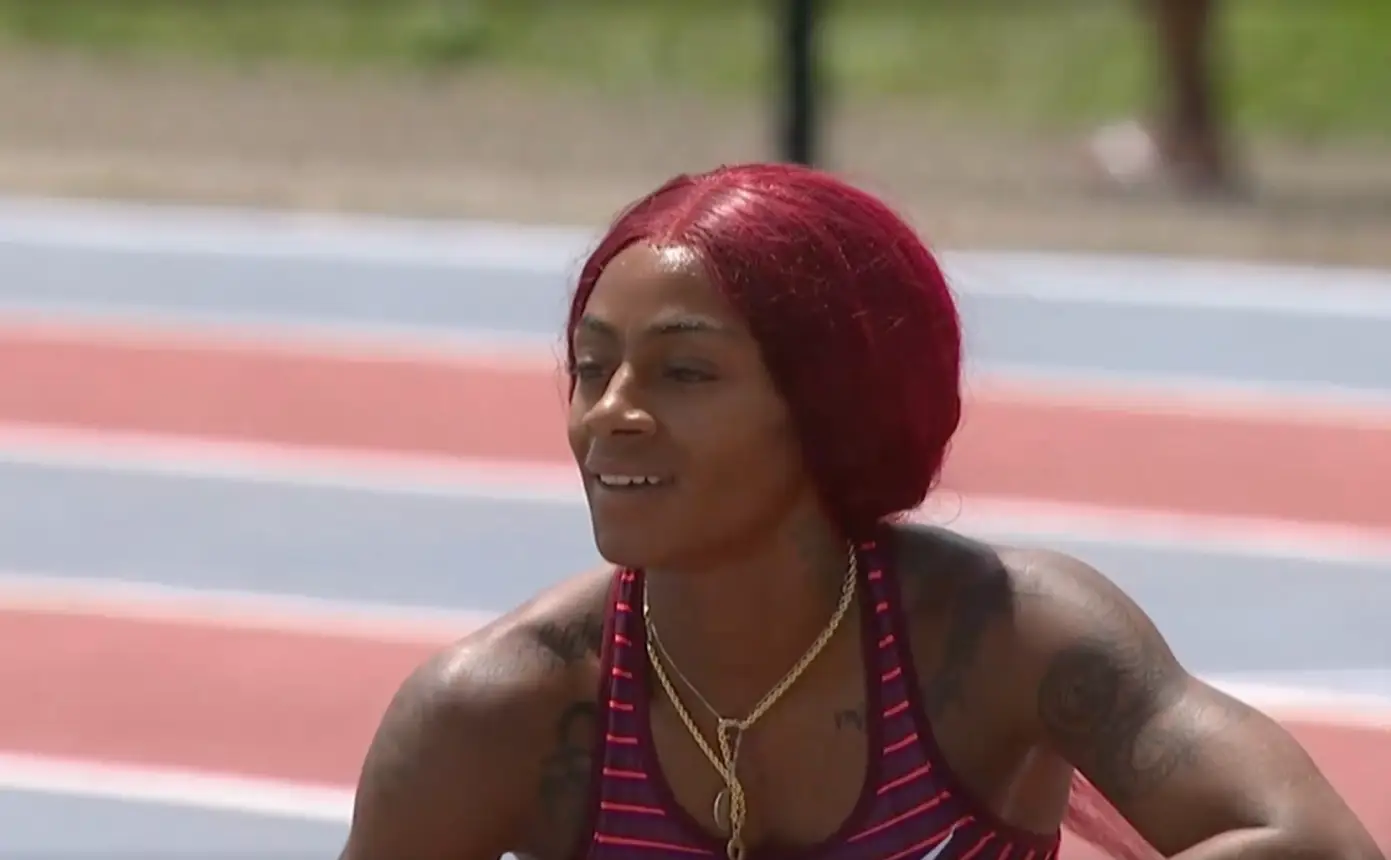 FLORIDA (June 10) – Sha'Carri Richardson easily booked her spot in the final of the women's 100 meters at the Star Athletics Sprint Series, meeting #1 here in Montverde, Fla., with a comfortable time of 11.06 seconds (+0.6 m/s) to win heat two on Saturday (10).
The 23-year-old American sprinter, who holds the fastest time in the world in the season at 10.76 seconds, achieved at the Doha Diamond League meeting last month, has already shown her speed in Florida, including a wind-aided 10.57 seconds at the Miramar Invitational.
With such form, Richardson will look to build on her performance in the final and target something special in the final. – Read more: Sha'Carri Richardson, Allyson Felix nominated for BET Award 2023
Richardson's appearance at this event marked her return since withdrawing from the final of the Los Angeles Grand Prix in California last month.
Joining Richardson in the final is Twanisha "TeeTee" Terry, the 2022 world championships 4x100m gold medalist and a fellow member of the Star Athletics training group. Terry clocked the fastest time in the heats, posting 10.96 seconds (+0.4 m/s) to win heat one.
Both TeeTee Terry and Sha'Carri Richardson are also scheduled to compete in the 200m at the meet, although their participation may be contingent on their performance in the 100m final.
In addition, Brittany Brown of the United States secured her place in the final of the women's 100m with a time of 11.08 (+0.1 m/s) in heat five.
Local prep star Adaejah Hodge from Montverde Academy and the British Virgin Islands finished second to Terry in the first heat with a time of 11.29 seconds, also advancing to the final.
The women's 100m final here today is slated for 12:30 p.m. ET
Click here for complete results