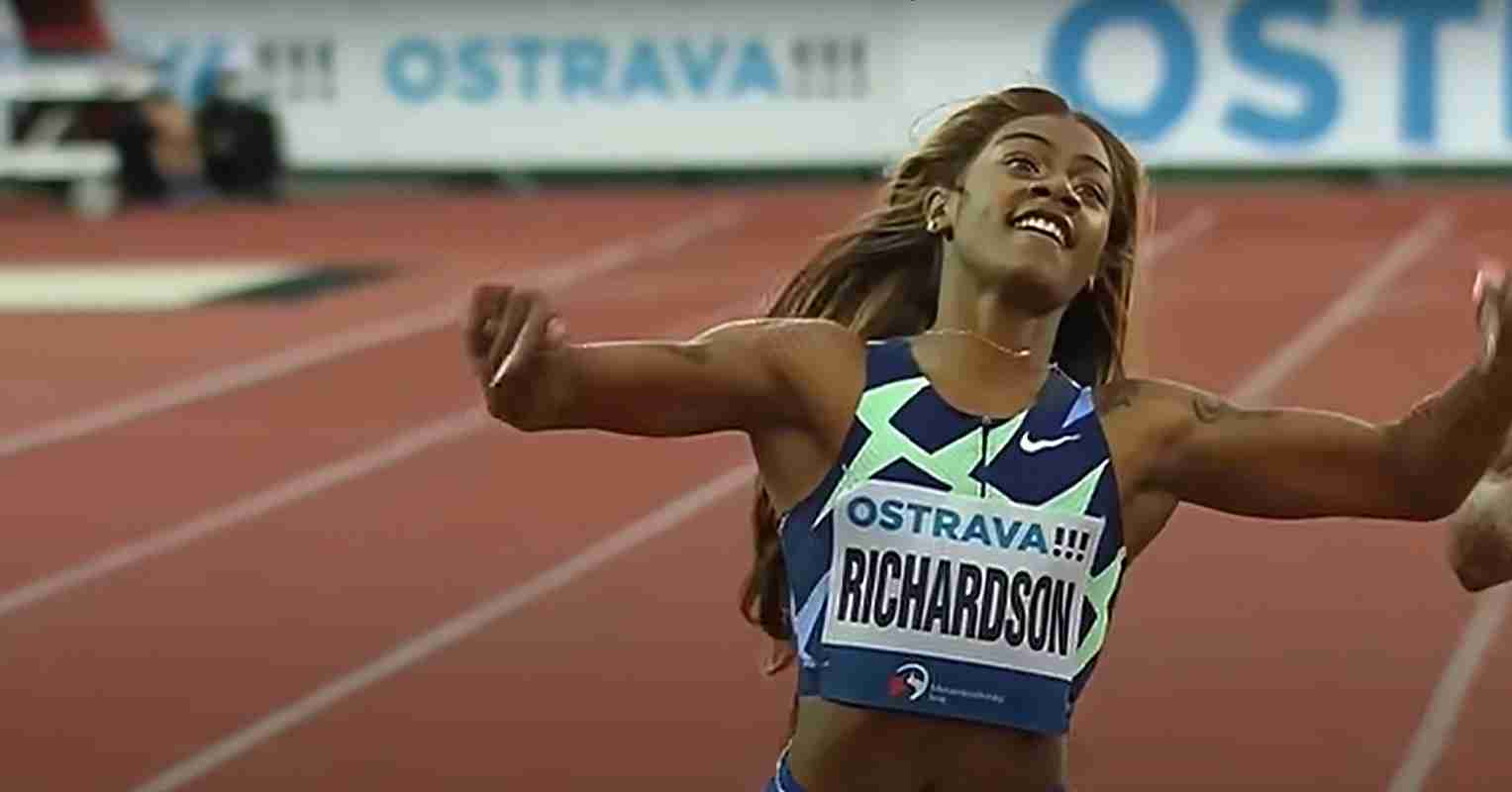 Montverde, Fla. (June 10) – American sprinter Sha'Carri Richardson showcased her exceptional form once again, delivering a sensational performance by clocking a wind-aided 10.73 seconds (+2.6 m/s) to secure victory in the 100m at the Star Athletics Sprint Series, meeting #1 on Saturday (10).
Having breezed through the heats with a wind-legal time of 11.06 seconds, Richardson returned to the track in just over 90 minutes to claim the final with her third sub-10.80-second wind-assisted performance of the season.
The 23-year-old speedster currently leads the world top performance list with her impressive time of 10.76 seconds, and earlier in the season, she blazed to a swift wind-aided time of 10.57 seconds at the Miramar Invitational, also Florida.
Finishing in second place was another American sprinter, Brittany Brown, who posted a time of 10.80 seconds. She narrowly edged out compatriot and World Athletics Championships 4x100m gold medalist Twanisha Terry, who settled for third place with a time of 10.82 seconds.
Notably, two other athletes dipped under the 11-second mark in the windy race. Candace Hill claimed fourth place with a time of 10.96 seconds, while Kortnei Johnson finished fifth in 10.98 seconds.
The women's 100m final consisted of three heats, with the athlete posting the fastest time crowned as the champion.
In a notable performance, prep sprint star Adaejah Hodge from Montverde Academy and the British Virgin Islands crossed the line in seventh place, clocking a time of 11.07 seconds in the final won by Sha'Carri Richardson.
Star Athletics Sprint Series #1 – Women's 100m Results
Sha'Carri Richardson – Star Athletics – 10.73 secs (+2.6 m/s)
Brittany Brown – Hurdle Mechanic – 10.80 secs (+2.6 m/s)
Twanisha Terry – Star Athletics – 10.82 secs (+2.6 m/s)
Candace Hill – ASICS – 10.96 secs (+2.6 m/s)
Kortnei Johnson – Empire Athletics – 10.98 secs (+2.6 m/s)
Murielle Ahoure-Demps – adidas – 11.03 secs (+2.6 m/s)
Adaejah Hodge – Celerity Athletics – 11.08 secs (+2.6 m/s)
Ashley Henderson – Hurdle Mechanic – 11.14 secs (+2.6 m/s)
Javianne Oliver – Star Athletics – 11.17 secs (+1.5 m/s)
Jasmine Abrams – Unattached – 11.21 secs (+1.5 m/s)
Sanaa Frederick – Runnahs Elite Track Club – 11.33 secs (+1.5 m/s)
Symone Mason – South Dade Express – 11.36 secs (+1.5 m/s)
Donna Ntambue – Perfmax-Racing Club – 11.55 secs (+1.1 m/s)
Taejha Badal – Unattached – 11.59 secs (+1.1 m/s)
For full results, please click here
For more track and field news, results, and highlights, please continue to visit our homepage here