HENGELO (June 3) — Sifan Hassan had a successful start to her track schedule at the 2023 FBK Games, securing victory in the women's 10,000m with a world-leading time of 29:37.80 in Hengelo. This win sets her up for a potential double as she aims to compete in the 1500m on Sunday.
Hassan, who was the Olympic champion in the 10,000m event at Tokyo 2021, made her first appearance on the track this season after an outstanding debut-winning performance at the London Marathon in mid-April. – Read more: Sifan Hassan wins 2023 London Marathon in dramatic debut; Kelvin Kiptum becomes 2nd fastest ever
"I'm going to see. I haven't run (the 1500m) in two years so I just hope to run under four minutes," Hassan told reporters.
Sifan Hassan Definitely Comes To FBK Games In Good Shape
In preparation for the 1500m race on Sunday, the Dutch star wanted to test her fitness and faced a challenge from Grace Loibach Nawowuna, a talented teenage athlete from Kenya. Nawowuna pushed the pace in the latter stages of the race, providing a tough challenge for Hassan.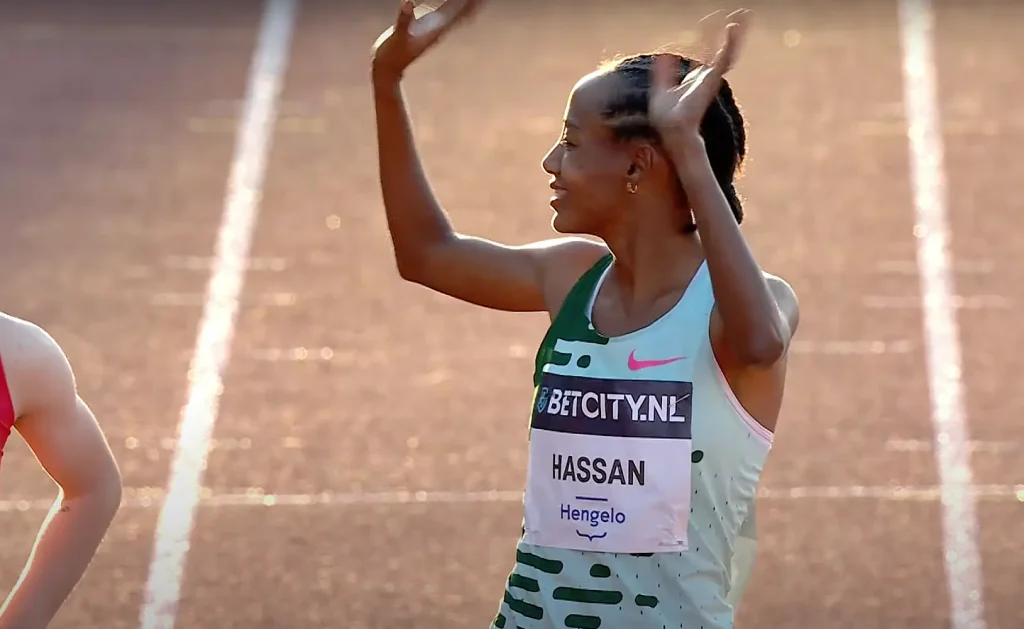 However, with 450m remaining, Hassan displayed her class and surged ahead with a burst of speed, comfortably securing the victory and setting a world-leading time.
"My goal was to run deep, run hard. I had the marathon just six weeks ago and for me, the change was very hard so I wanted to see where I am," added the Olympic 5000m champion. "I did it and I'm very happy with the time."
Nawowuna, who hung with her senior competitor for a long time, was rewarded with an impressive debut in the event, finishing second with a time of 29:47.42, which was also faster than the previous best time in the world prior to this race.
Hassan acknowledged Nawowuna's performance and showed appreciation after the contest with an embrace.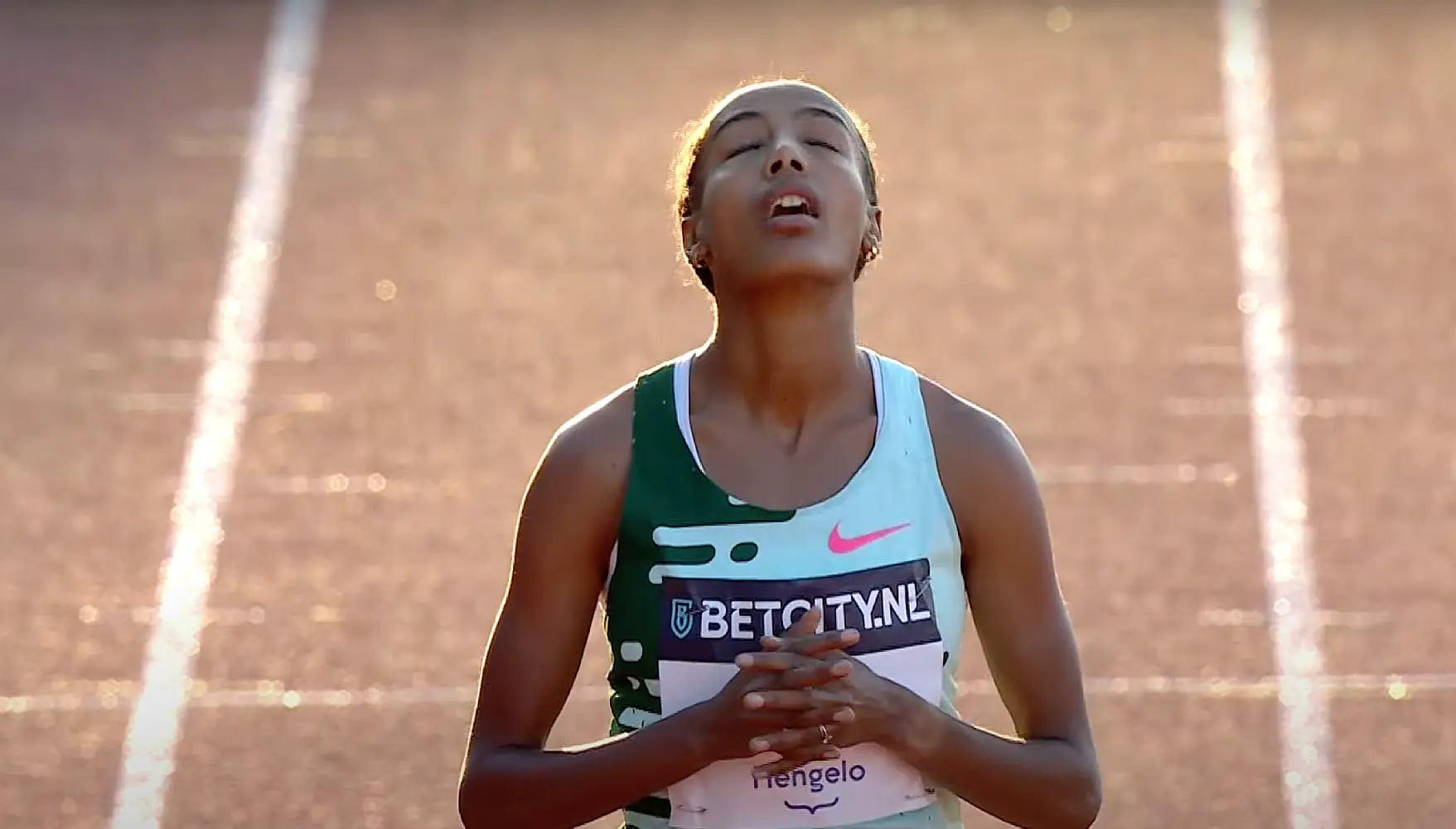 Tsigie Gebreselama from Ethiopia achieved a personal best time of 30:04.45, securing third place. The top five finishers were completed by Selah Busienei from Kenya, with a time of 30:26.40, and Betty Chelangat from Great Britain, who achieved a personal best time of 30:27.94.
2023 FBK Games 10,000m Results
Sifan Hassan (Netherlands) – 29:37.80 (WL)
Grace Loibach Nawowuna (Kenya) – 29:47.42
Tsigie Gebreselama (Ethiopia) – 30:04.45 (PB)
Selah Busienei (Kenya) – 30:26.40
Betty Chelangat (Great Britain) – 30:27.94 (PB)
Samantha Harrison (Uganda) – 31:37.97
Joy Cheptoek (Ethiopia) – 32:09.52
Wede Kefale (Ethiopia) – 32:25.49
Asayech Ayichew (Did Not Finish) – Slovenia
Veronika Sladek (Did Not Start) – Not available