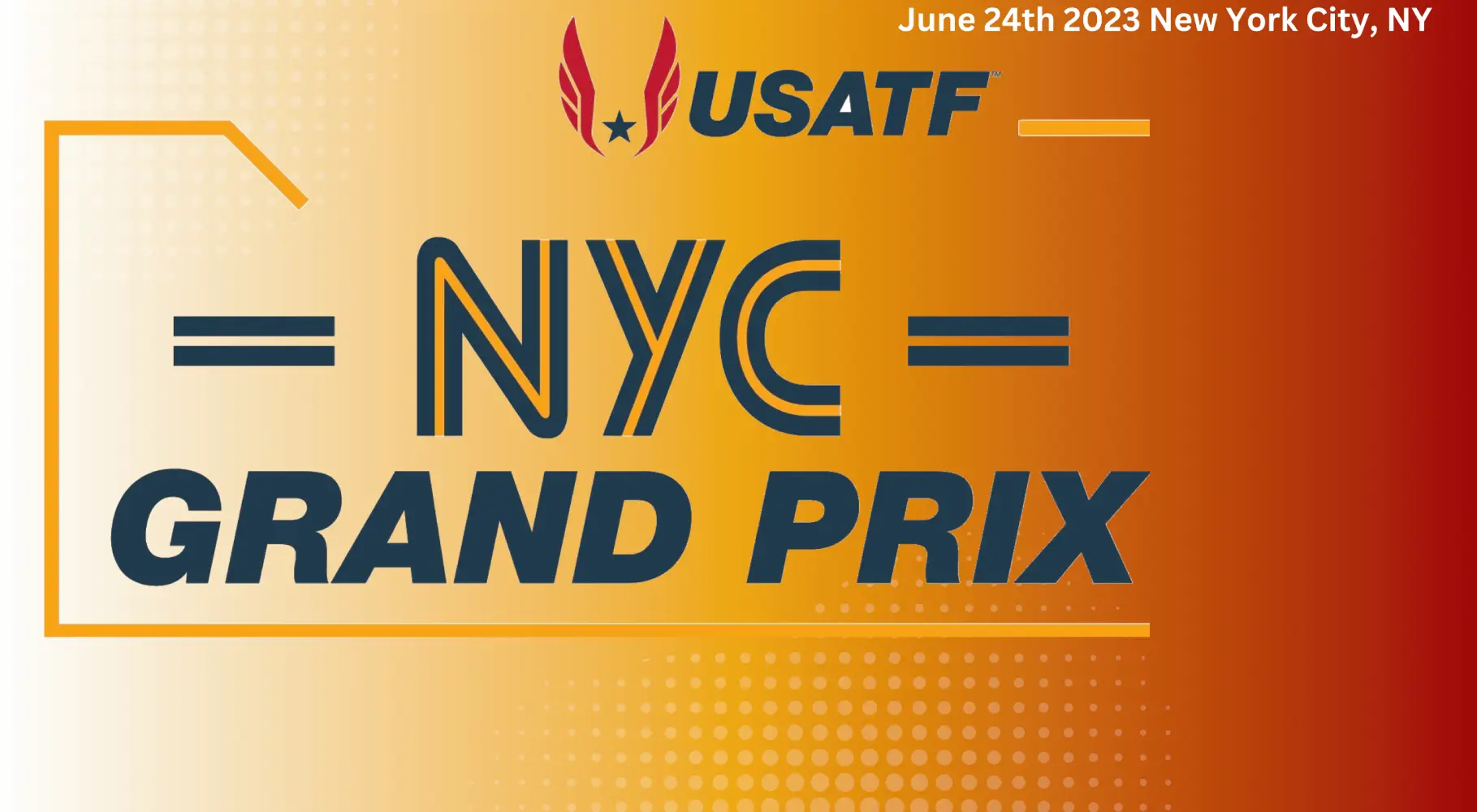 The following is the complete 2023 USATF NYC Grand Prix schedule for the second World Athletics Continental Tour Gold series meeting in the US this season at the Icahn Stadium on Randall's Island, on Saturday (24).
Live action on the day will begin at 9:00 a.m. ET with the Women's and Men's Hammer Throw events and both fields feature a number of world-class athletes. USA's Maggie Ewen, who finished fourth at the  World Championships in 2019, and last year's world championships finalist Annette Echikunwoke, are among the starters on the women's side.
The 2023 USATF NYC Grand Prix schedule also features several high school and aged group events, starting at 10:45 a.m. with the younger athletes, while the Women U20 400 race will take place at 10:58 a.m. – Read more: How to watch and follow 2023 USATF NYC Grand Prix live streaming?
Also on the list of events for today are the 100m, 200m, 400m, and 800m races for professional athletes, with the schoolers also featuring on the list throughout the day.
The 2023 USATF NYC Grand Prix schedule closes out on Saturday with the men's 200m dash, which will include two-time reigning world champion Noah Lyles of the USA at 2:53 p.m. ET. Start lists and live results here.
2023 USATF NYC Grand Prix schedule
| | |
| --- | --- |
| TIME | EVENT |
| 9:00 AM | Women's and Men's Hammer Throw |
| 10:45 AM | Girls 400 (age 9-10) |
| 10:48 AM | Boys 400 (age 9-10) |
| 10:51 AM | Girls 400 (age 11-12) |
| 10:54 AM | Boys 400 (age 11-12) |
| 10:58 AM | Women U20 400 |
| 11:00 AM | Men's and Women's Javelin Throw |
| 11:00 AM | Men's High Jump |
| 11:03 AM | Men U20 400 |
| 11:08 AM | Women U20 800 |
| 11:13 AM | Men U20 800 |
| 11:18 AM | Girls 1500 (age 11-12) |
| 11:26 AM | Boys 1500 (age 11-12) |
| 11:34 AM | Girls 1500 (age 13-14) |
| 11:42 AM | Boys 1500 (age 13-14) |
| 11:50 AM | HS Girls 4×400 Relay |
| 11:56 AM | HS Boys 4×400 Relay |
| 12:00 PM | Men's Shot Put |
| 12:02 PM | Girls 100 (8 and under) |
| 12:05 PM | Boys 100 (8 and under) |
| 12:08 PM | Girls 100 (age 9-10) |
| 12:11 PM | Boys 100 (age 9-10) |
| 12:14 PM | Girls 100 (age 11-12) |
| 12:17 PM | Boys 100 (age 11-12) |
| 12:20 PM | Girls 100 (age 13-14) |
| 12:23 PM | Boys 100 (age 13-14) |
| 12:28 PM | Womens U20 100 |
| 12:32 PM | Men U20 100 |
| 12:36 PM | USATF Masters Women 400 (age 45-54) |
| 12:40 PM | USATF Masters Men 400 (age 45-54) |
| 12:40 PM | Women's High Jump |
| 12:45 PM | Al Oerter Ceremony |
| 1:03 PM | Women's 100 meter Hurdles |
| 1:06 PM | Women's Triple Jump |
| 1:13 PM | Men's 110 meter Hurdles |
| 1:15 PM | Women's and Men's Discus Throw |
| 1:23 PM | Women's 800 meters |
| 1:33 PM | Men's 1500 meters |
| 1:35 PM | Women's Shot Put |
| 1:43 PM | Women's 100 meters |
| 1:50 PM | Final 3 Jumps – Women's Triple Jump |
| 1:57 PM | Men's 100 meters |
| 2:07 PM | Women's 200 meters |
| 2:15 PM | Men's 800 meters |
| 2:20 PM | Final 3 Throws – Women's Shot Put |
| 2:23 PM | High School 200 meters |
| 2:31 PM | Men's 400 meters |
| 2:43 PM | Women's 400 meters |
| 2:53 PM | Men's 200 meters |