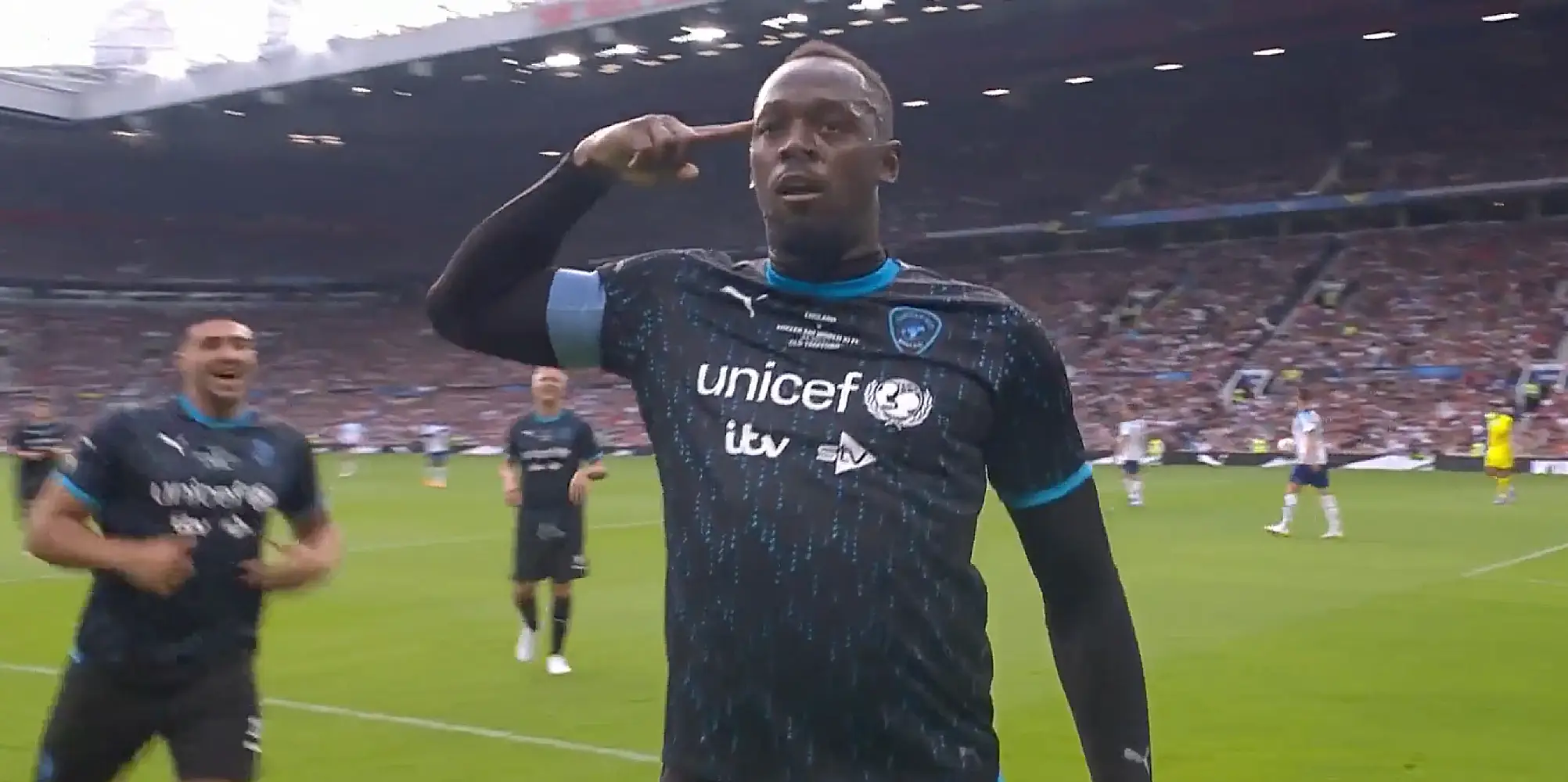 (Manchester, June 11) – The biggest and most prestigious charity football match in the world, Soccer Aid, witnessed a moment of pure brilliance as Usain Bolt, the world record holder and eight-time Olympic champion, showcased his skills by scoring a fantastic goal for the Soccer Aid World XI.
Bolt's goal gave his team a 1-0 lead against England in a thrilling encounter at the iconic Old Trafford stadium on Sunday. – Read more: Usain Bolt to captain Soccer Aid World XI vs England: How to watch live?
The electrifying Jamaican sprinter came tantalizingly close to finding the net earlier in the match when his shot narrowly missed the target, grazing past David James' left-hand post.
However, Bolt's relentless determination paid off in the 24th minute when he received a well-timed pass, piercing through the England defense and unleashing a precise low strike from inside the penalty area. The ball zipped past James, nestling into the back of the net to send the crowd into rapturous celebration.
Bolt celebrated his goal by copying Marcus Rashford celebration before he was joined by Patrice Eva to unleach his own iconic "Lightning Bolt" celebration.
The 11-time world champion's goal not only showcased his lightning-fast speed but also demonstrated his proficiency in front of goal, leaving no doubts about his natural talent beyond the track.
England, led by a valiant Jermain Defoe, made several attempts to equalize but he was repeatedly well covered by the Soccer Aid World XI's backline. The former Tottenham striker posed a constant threat with his clever runs, but he has been unable to beat goalkeeper Ben Foster.
The Soccer Aid World XI headed into halftime with their spirits soaring high, buoyed by Bolt's moment of magic and a hard-fought 1-0 advantage over their English counterparts.
Stay tuned for the second half action and the final result of this exhilarating encounter between Soccer Aid World XI and England at Old Trafford.