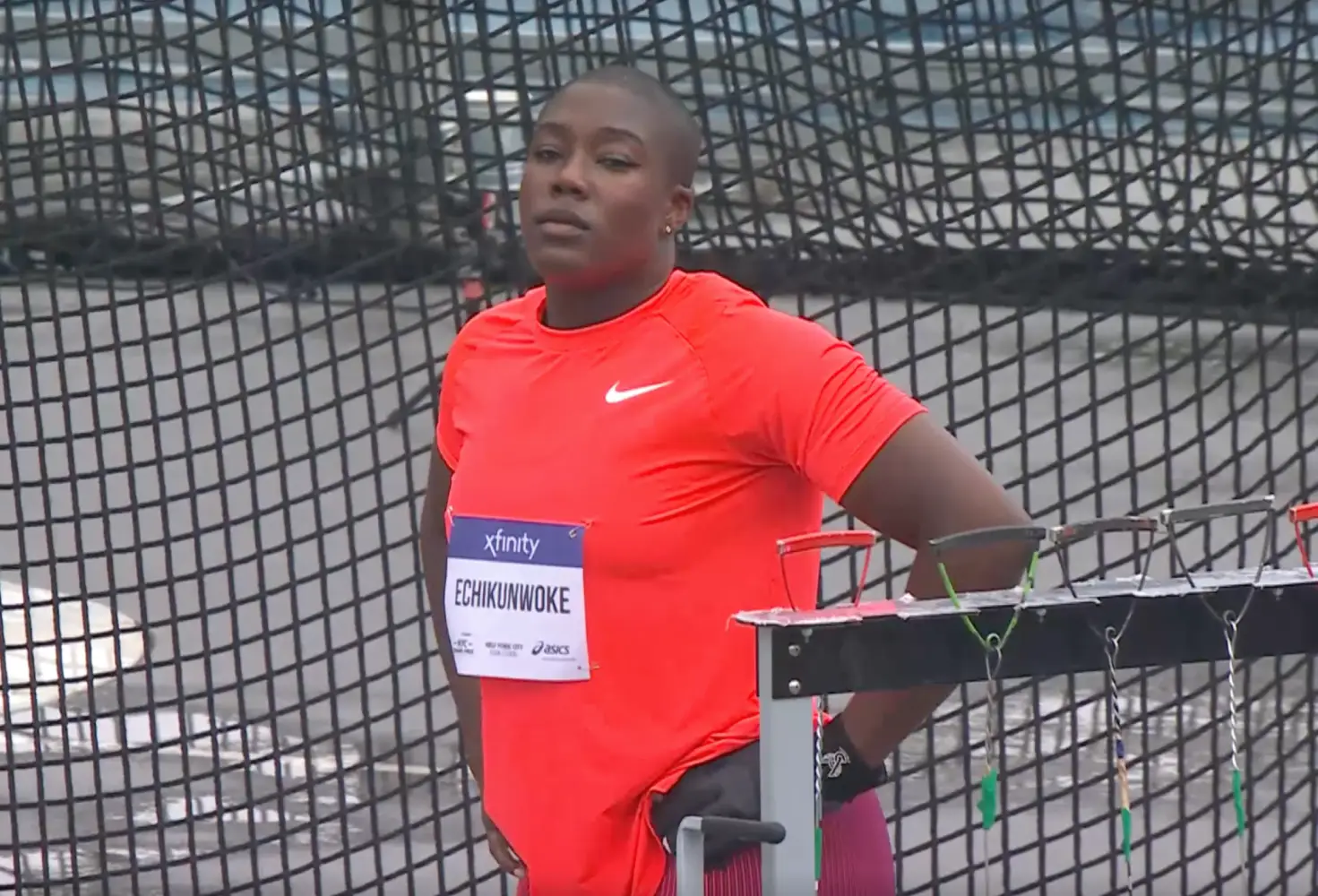 NEW YORK CITY (June 24) – In a rain-soaked conditions here at the Icahn Stadium on Randall's Island, USA's Rudy Winkler and Annette Echikunwoke secured battling victories in the men's and women's Hammer Throw at the 2023 USATF NYC Grand Prix on Saturday morning (24).
Rudy Winkler takes men's USATF NYC Grand Prix title
Winkler, an Olympic and world championship finalist, dominated the men's competition with a solid throw of 78.70 meters (258-2) in the third round. With a consistent series of throws, he outclassed the field, securing his triumph at the second World Athletics Continental Tour Gold meeting in the US this season.
Notably, Winkler, currently the second-best Hammer thrower of the season, also achieved distances of 76.83m, 75.99m, and 75.97m. – Read more: How to watch Hammer Throw at 2023 USATF NYC Grand Prix?
The men's event saw fellow American Daniel Haugh, a world and Olympic finalist, taking second place this morning with a season-best effort of 75.75m. Following behind was his countryman Sean Donnelly, the 2019 Pan American Games bronze medalist, who secured third place with a throw of 73.49m.
The highest-ranking non-American participant in the men's Hammer was Mexico's Diego Del Real, who finished fifth with a mark of 72.16m, falling well short of his season-best of 78.05m achieved during the Rio Olympic Games.
Annette Echikunwoke snatches women's title
Meanwhile, in the women's competition, world championships finalist Annette Echikunwoke produced late effort to capture the title in the 2023 USATF NYC Grand Prix Hammer Throw. Echikunwoke, who trailed Jillian Shippee after the fifth round, achieved her best mark of 71.11 meters (233-3) in the final round and the latter wasn't able to match it.
In a tight contest, Echikunwoke and compatriot Shippee finished with the same mark, but the former was awarded the win on countbacks due to her superior next best mark of 70.69m, compared to Shippee's 68.43m. – Read more: The 2023 USATF NYC Grand Prix schedule
Janeah Stewart, a former NCAA champion, led the competition through the opening four rounds with a throw of 70.42m. However, Echikunwoke and Shippee's outstanding performances pushed Stewart back into third place.
Maggie Ewen, currently ranked fifth globally this season with a throw of 75.10m, was only fourth today with her best mark of 70.27m.
Women's Hammer Throw Final Results:
Annette Echikunwoke, United States, 71.11m
Jillian Shippee, United States, 71.11m
Janeah Stewart, United States, 70.42m
Maggie Ewen, United States, 70.27m
Alyssa Wilson, United States, 69.02m
Erica Belvit, Jamaica, 68.40m
Men's Hammer Throw Final Results:
Rudy Winkler, United States, 78.70m
Daniel Haugh, United States, 75.75m
Sean Donnelly, United States, 73.49m
Alex Young, United States, 73.38m
Diego Del Real, Mexico, 72.16m
Alencar Periera, Brazil, 70.62m
Morgan Shigo, United States, 70.58m
Denzel Comenentia, Netherlands, no mark
For complete results, click here