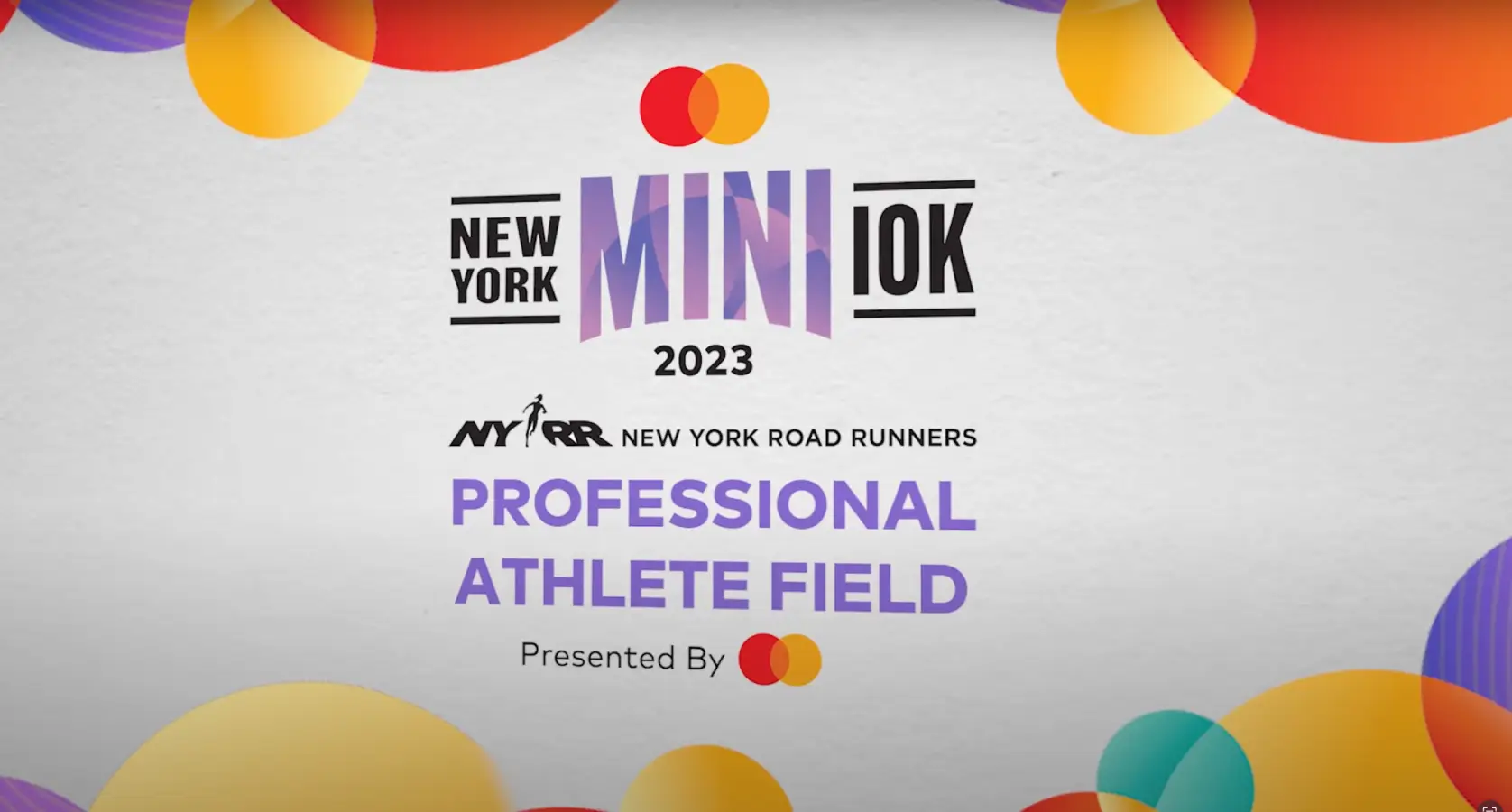 NEW YORK (June 10) — Some top women are set to participate in today's 2023 Mastercard New York Mini 10K and you can watch them live on your desired streaming devices. Hellen Obiri, Emily Sisson, and Keira D'Amato headline an all-star line-up at this year's Mastercard New York Mini 10K and you can watch the live streaming broadcast for free on USATF.TV. This is the 51st edition of the world's oldest road race for women.
The coverage begins Saturday morning at 7:40 a.m. ET with the warm-up show and the event preview, while the Pro Wheelchair Division race starts at 7:50 a.m. ET. The Pro Race starts at 8:00 a.m. ET, and you can follow all the live action without being a USATF.TV +PLUS subscriber.
| | |
| --- | --- |
| Broadcast Schedule (subject to change) | |
| Broadcast Start | 7:30 a.m. ET |
| Professional Wheelchair Division Start | 7:50 a.m. ET |
| Professional Runners Start | 8:00 a.m. ET |
Although the live stream on USATF.TV will be free for all, the on-demand replay videos and other highlights will only be available for USATF.TV +PLUS subscribers. You can subscribe here to view the broadcast replay on-demand after the event has concluded. – Read more: How to watch the 2023 Mastercard New York Mini 10K? Event guide and prize money details – RRW
Fans are delighted to know that smoke from the Canadian wildfires, which affected several residents, has been cleared out of the New York City area, and it paved the way for the organizers to announce late this week that the 51st Mastercard New York Mini 10K would take place. The event was founded in 1972.
A blend of USA and international stars are all set to compete for top dollars, and all eyes will be on Hellen Obiri, the two-time world champion, as well as U.S. marathon champion Keira D'Amato and her compatriot and world and Olympic finalist Emily Sisson.
World-Track will provide a report from the race at the conclusion. You can also find the results after the event concludes on Saturday.
EVENT WEBSITE: https://www.nyrr.org/races/mastercardnewyorkmini10kwomensrace
ARRS RACE HISTORY WEBSITE: https://www.arrs.run/HP_MnM10.htm