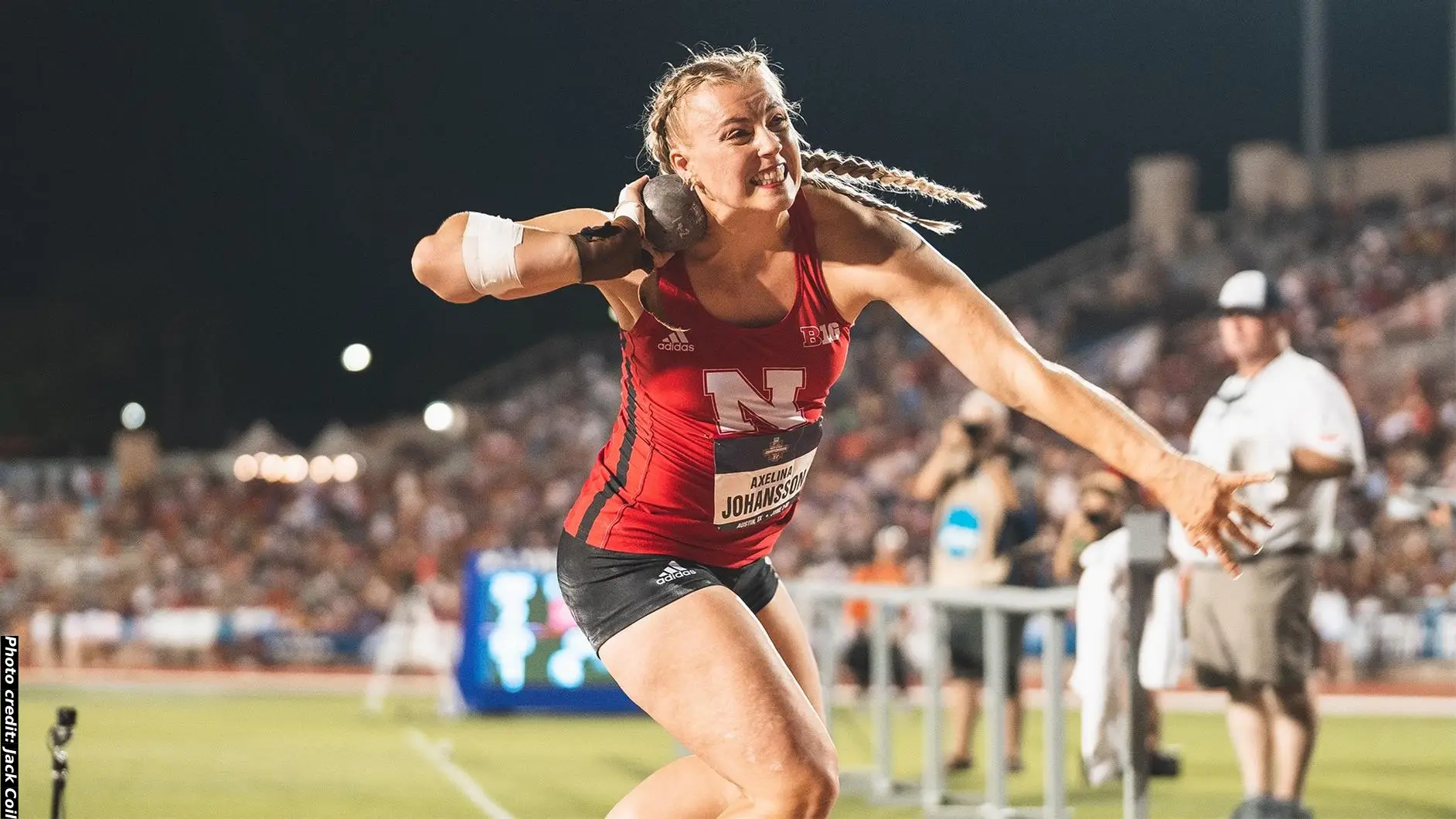 The women's points standings on Day 2 at the 2023 NCAA Outdoor Championships in Austin, Texas, on Thursday night, 8 June. After six scored events, Nebraska leads the way with 25 points, eight more points than the second place team after one day of competition on the women's side.
Nebraska scored 15 points from the Javelin event and 10 points from the Shot Put to tally the most points on the day, while Oregon tallied 12 points from the shot put to end the day with 17pts in total to sit in second place, while defending champion Florida sits third on 15pts.
READ MORE: Arkansas leads NCAA Men's Points Standings: Day 1
Texas A&M scored all its 14 points in the Javelin to end the day in fourth place, with Alabama and Virginia Tech each tallied 11pts to finish the day 5th after six finals. Washington (10.5pts), Harvard (10), Texas (10) and Utah Valley (10) all finished the day with double-digit points.
Women's Points Standings on Day 2 – 2023 NCAA Outdoor Championships
Women [6 out of 21 scored] Pts
Nebraska 25
Oregon 17
Florida 15
Texas A&M 14
Alabama 11
Virginia Tech 11
Washington 10.5
Harvard 10
Texas 10
Utah Valley 10
South Dakota 8.5
Auburn 8
Stanford 8
Utah 8
Missouri 7
California 6
UNLV 6
Arizona State 5
Kansas State 5
New Mexico 5
High Point 4
Rice 4
Ole Miss 3
Penn State 3
Tennessee 3
Iowa State 3
Syracuse 2
San Jose St. 2
Texas State 2
UCLA 2
Wisconsin 2
Louisville 1
Miami (Fla.) 1
NC State 1
North Carolina 1