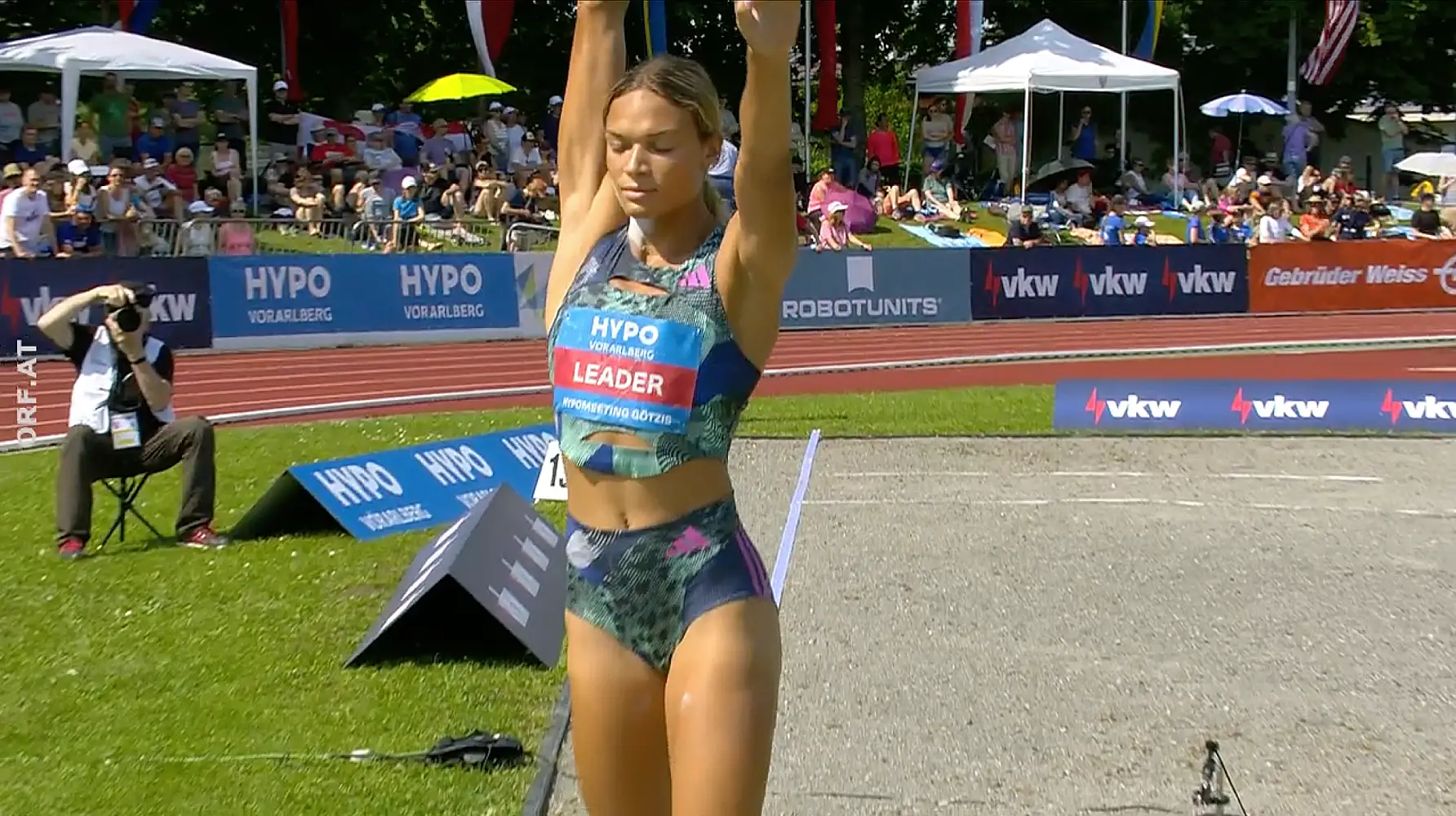 World bronze medalist Anna Hall, Olympian Annie Kunz, and former Pentathlon NCAA Indoor champion Taliyah Brooks will be among the notable contestants participating in the highly anticipated women's Heptathlon at the upcoming 2023 USATF Outdoor Championships. You can watch live streaming coverage on USATF.TV.
The event is set to take place next week at the prestigious Hayward Field in Eugene, Oregon, from Thursday, 6 July through Friday, 7 July. – Read more: Anna Hall moves to No. 5 all-time with 6988pts to win 2023 Götzis Hypomeeting
Anna Hall, who clinched the third spot at the World Championships last year, will enter this year's USATF Outdoor Championships as the defending champion. Her remarkable performance in the previous edition earned her the coveted title.
Moreover, Hall currently holds the status of the world leader in the Heptathlon event. She achieved this feat by amassing an impressive personal best of 6,988 points at the World Athletics Combined Events Tour Gold series Hypo Meeting, which took place in Götzis in May.
Joining the star-studded lineup is Taliyah Brooks, who boasts a personal best score of 6,330 points and will be aiming to make her first world championship team. Annie Kunz, who finished in sixth-place at the Tokyo Olympics, shares the same personal best score as Brooks, with both tallying their respective marks this season.
In addition to these prominent athletes, the women's Heptathlon field at the USATF Outdoor Championships will feature the likes of Erica Bougard, Allie Jones, Jadin O'Brien, and Erin Marsh. The presence of these talented competitors ensures that the competition will be fierce and captivating.
2023 USATF Outdoor Championships – Complete Entry List
| Name | Affiliation | Mark | Status | Declaration |
| --- | --- | --- | --- | --- |
| Anna Hall | adidas | 6,988 | qualified | declared |
| Taliyah Brooks | ASICS | 6,330 | qualified | declared |
| Annie Kunz | Chula Vista Elite | 6,330 | qualified | declared |
| Erica Bougard | NIKE / New York Athletic Club (NYAC) | 6,247 | qualified | declared |
| Chari Hawkins | On | 6,243 | qualified | declared |
| Allie Jones | University of Southern California | 6,234 | qualified | declared |
| Shaina Burns | | 6,130 | qualified | declared |
| Michelle Atherley | | 5,959 | accepted | declared |
| Erin Marsh | | 5,946 | accepted | declared |
| Jadin O'Brien | University of Notre Dame | 5,942 | accepted | declared |
| Cheyenne Williamson | Saginaw Valley State University | 5,861 | accepted | declared |
| Hope Bender | | 5,837 | accepted | declared |
| Lexie Keller | Colorado State University | 5,834 | accepted | declared |
| Avery G McMullen | University of Colorado, Boulder | 5,831 | accepted | declared |
| Jordan Gray | MultiStars Inc. | 5,742 | accepted | declared |
| Melanie Winters | | 5,727 | accepted | declared |
| Tionna Tobias | University of Iowa | 5,640 | not qualified | not accepted |
| Destiny Masters | Wichita State University | 5,557 | not qualified | scratched |
| Melanie Welsing | | 5,634 | not qualified | |
| Caroline Lewis | University of Notre Dame | 5,594 | not qualified | |
| Katie Eidem | Elite Sports & Fitness Academy | 5,561 | not qualified | |