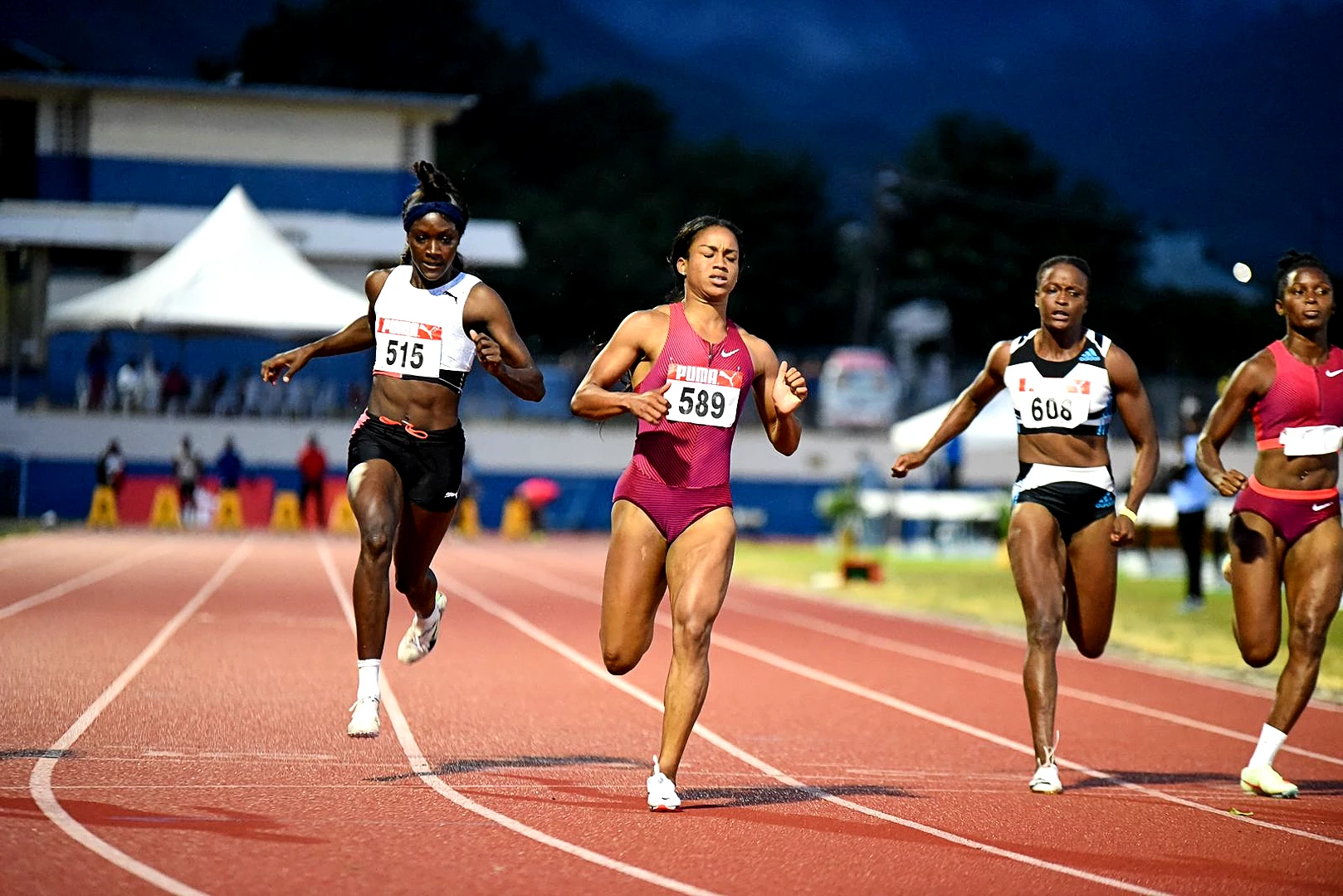 KINGSTON (July 12) — Briana Williams reflected on what has been a challenging season thus far and revealed that she sustained an injury in the week before competing at the Jamaica Track and Field Championships, which almost jeopardized her hopes of participating in the World Athletics Championships.
Briana Williams' challenging season
Williams, a gold medalist at the Tokyo Olympics two years ago, finished fourth in the women's 100m with a season-best time of 11.01 seconds at the Jamaica Track and Field Championships last week, securing her a place on back-to-back senior teams for the world championships.
However, the 2018 World U20 sprint double champion confirmed that things weren't always smooth sailing. She expressed gratitude for the opportunity to represent Jamaica at another global event.
"The unexpected happened to me the week before trials where I had gotten injured," Williams wrote on her Instagram page. "It was a case where you would say to yourself, 'why me? why NOW? After everything was just coming together.'"
Holding it together to be on Team Jamaica
The 21-year-old acknowledged that an injury to her hamstring weighed on her mind but remained steadfast in her belief in the process.
Read more: Day 2: Jamaica Track and Field Championships results; Wins for Jackson, Watson
"I'm a firm believer in everything happens for a reason! I did everything I could to run without any pain, even though I could hardly run at the time.
"Despite going through so much this year, I gained more confidence to fight my way through the days leading up to the competition. Although I would've wanted a better performance and outcome, I can gracefully say that I gave my everything in the final."
She continued, "I made another World Championship team, finishing 4th, and completed all my races in good health with a season-best time. Even though I was counted out, I was able to defy the odds again.
"I look forward to the rest of my season and representing Team Jamaica at this year's World Championships."