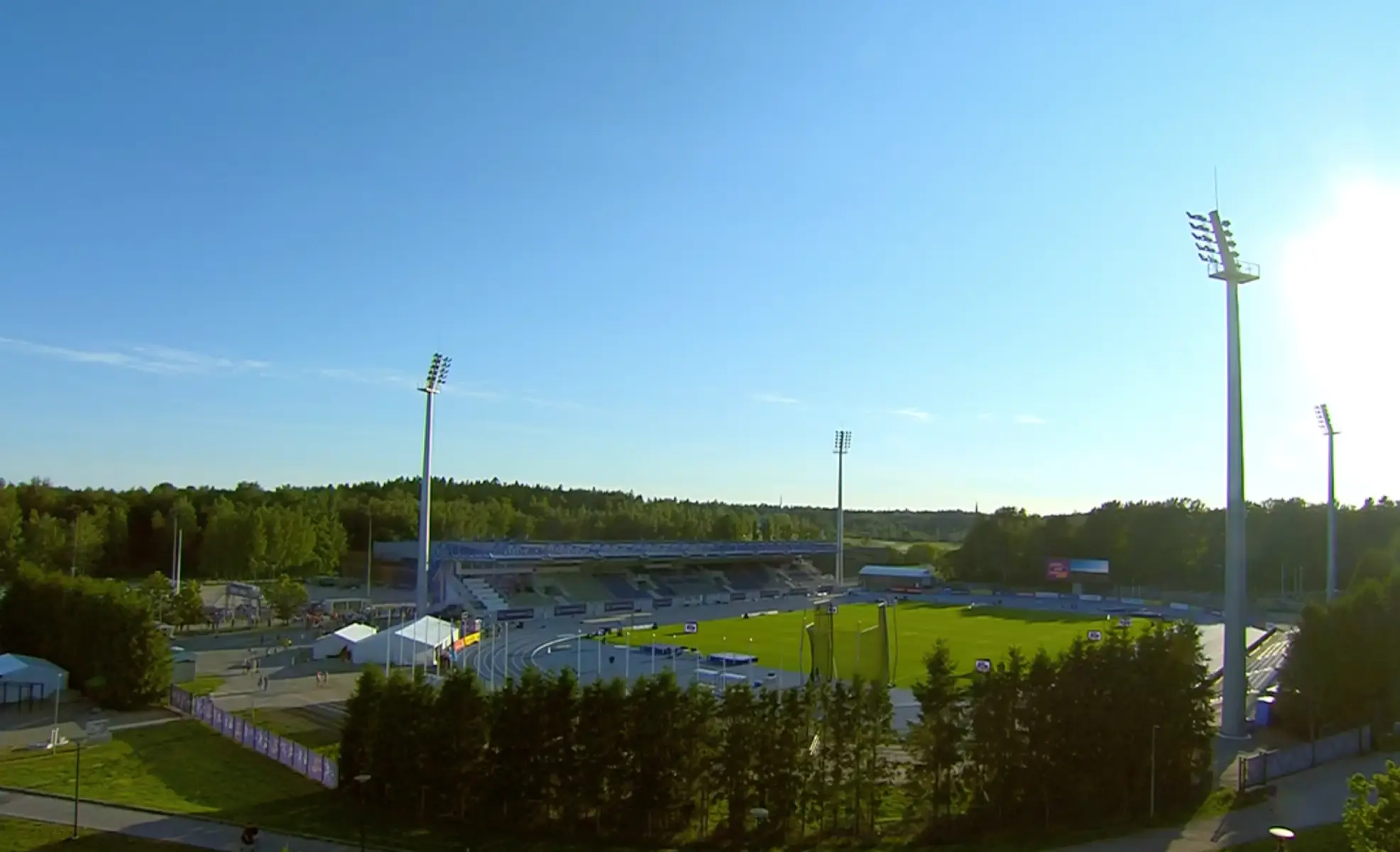 The European U23 Athletics Championships will continue on Friday at Leppävaara Stadium, and the following is the day two schedule and how to watch live streaming coverage on All Athletics. The live coverage on Friday's second day will start at 2:40 a.m. ET  with the women's Discus Throw Qualification, and there will also be nine open event finals on the schedule.
Read more: How to watch European Athletics U23 Championships live stream?
There is one final in the morning session, as a strong field will battle for the gold medal in the men's 5000m. The women's and men's 100m and 400m are also slated for the second day of track and field at the European U23 Athletics Championships, while there are three field event finals in the afternoon session.
Day 2

European U23 Athletics Championships Schedule
2:40 Discus Throw Women Qualification Group A

3:00 400m Hurdles Men Round 1 Heat 1/4

3:06 400m Hurdles Men Round 1 Heat 2/4

3:12 400m Hurdles Men Round 1 Heat 3/4

3:15 Long Jump Women Group A Heptathlon

3:15 Long Jump Women Group B Heptathlon

3:18 400m Hurdles Men Round 1 Heat 4/4

3:40 400m Hurdles Women Round 1 Heat 1/5

3:46 400m Hurdles Women Round 1 Heat 2/5

3:50 Discus Throw Women Qualification Group B

3:52 400m Hurdles Women Round 1 Heat 3/5

3:58 400m Hurdles Women Round 1 Heat 4/5

4:00 High Jump Women Qualification Group A

4:00 High Jump Women Qualification Group B

4:04 400m Hurdles Women Round 1 Heat 5/5

4:30 5000m Men's Final

5:05 110m Hurdles Men Round 1 Heat 1/5

5:10 Javelin Throw Women Qualification Group A

5:13 110m Hurdles Men Round 1 Heat 2/5

5:15 Triple Jump Men Qualification Group A

5:15 Triple Jump Men Qualification Group B

5:21 110m Hurdles Men Round 1 Heat 3/5

5:29 110m Hurdles Men Round 1 Heat 4/5

5:37 110m Hurdles Men Round 1 Heat 5/5

5:55 100m Hurdles Women Round 1 Heat 1/5

6:03 100m Hurdles Women Round 1 Heat 2/5

6:11 100m Hurdles Women Round 1 Heat 3/5

6:19 100m Hurdles Women Round 1 Heat 4/5

6:20 Javelin Throw Women Qualification Group B

6:27 100m Hurdles Women Round 1 Heat 5/5

6:40 800m Men Round 1 Heat 1/2

6:47 800m Men Round 1 Heat 2/2

10:00 Javelin Throw Women Group A Heptathlon

10:55 Triple Jump Women Final

11:00 110m Hurdles Men Semi-Final 1/2

11:08 110m Hurdles Men Semi-Final 2/2

11:20 Pole Vault Men Qualification Group A

11:20 Pole Vault Men Qualification Group B

11:20 Javelin Throw Women Group B Heptathlon

11:25 100m Hurdles Women Semi-Final 1/2

11:34 100m Hurdles Women Semi-Final 2/2

12:05 400m Women Final

12:20 400m Men Final

12:35 800m Women Final

12:45 Hammer Throw Women Final

12:50 Long Jump Men Final

12:55 800m Women Heat 1/3 Heptathlon

13:02 800m Women Heat 2/3 Heptathlon

13:09 800m Women Heat 3/3 Heptathlon

13:35 100m Women Final

13:50 100m Men Final
For more information and full results and report here