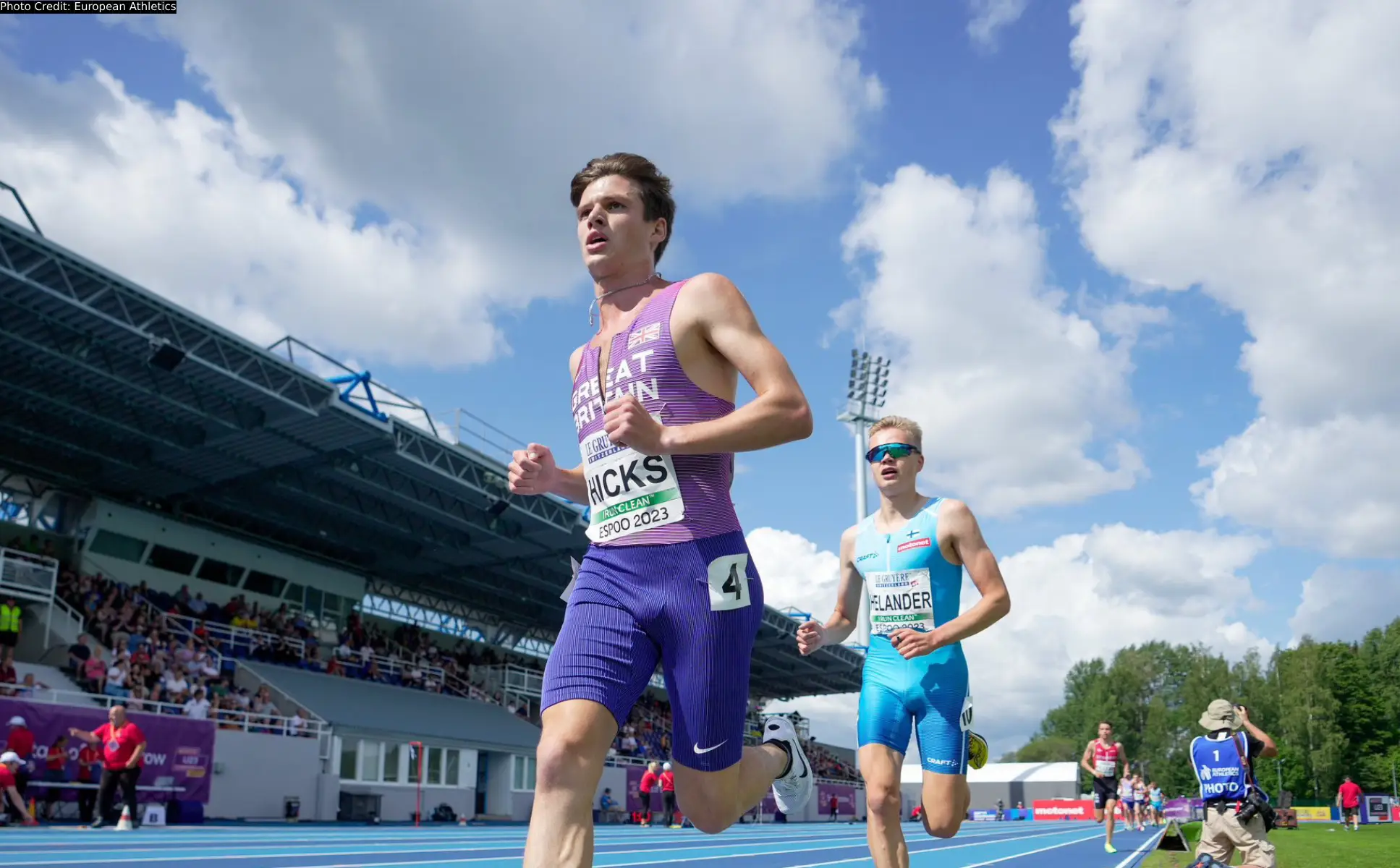 The Los Angeles Under Armour Sunset Tour 2023 takes place this weekend at the Jack Kemp Stadium – Occidental College, and the live streaming broadcast of this World Athletics Continental Tour Bronze meeting will be via RunnerSpace.com. The live broadcast and on-demand videos will only be available with a RunnerSpace +PLUS subscription, so if you don't already have one, please sign up here.
Live streaming coverage will start at 9:50 p.m. ET with the first race on the track scheduled to get underway at 10:00 p.m. ET with the men's 800m section two race., followed by a pair of mixed one-mile All-Comers races, starting at 10:05 p.m. ET.
Several leading athletes will be in action at the Los Angeles Under Armour Sunset Tour 2023 meeting this weekend, including Emily Lipari, Whittni Morgan, and Karissa Schweizer, in the women's 5000m, while Ky Robinson, Charles Hicks, Ahmed Muhumed, Ben Flanagan, and Sam Parsons race in the men's event.
Also in action today are Matthew Centrowitz, Drew Hunter, Eric Holt, Johnny Gregorek, Isaiah Harris, Devin Dixon, Charlene Lipsey and Sabrina Southerland.
Where To Watch Los Angeles Under Armour Sunset Tour 2023?
Broadcast Schedule. Subject Time Change. Times Eastern Standard.
9:50 PM
Broadcast Begins – RunnerSpace
10:00 PM
First Event –
Running Events Schedule
| Day  | Start Time  | Event  | Status  |
| --- | --- | --- | --- |
| Saturday  | 10:00 PM  | Mens 800 Run Section 2 | Start List  |
| Saturday  | 10:05 PM  | Mixed 1 Mile Run All-Comers 2 | Start List  |
| Saturday  | 10:15 PM  | Mixed 1 Mile Run All-Comers | Start List  |
| Saturday  | 10:25 PM  | Womens 800 Run  | Start List  |
| Saturday  | 10:35 PM  | Mens 800 Run  | Start List  |
| Saturday  | 10:45 PM  | Mens 3000 Steeplechase  | Start List |
| Saturday  | 11:00 PM  | Womens 3000 Steeplechase  | Start List  |
| Saturday  | 11:15 PM  | Mens 1500 Run Section 2 | Start List  |
| Saturday  | 11:25 PM  | Mens 1500 Run  | Start List |
| Saturday  | 11:35 PM  | Womens 1500 Run  | Start List  |
| Saturday  | 11:45 PM  | Womens 1500 Run Section 2 | Start List  |
| Saturday  | 11:50 PM  | Mixed 5000 Run All-Comers | Start List  |
| Saturday  | 12:10 PM  | Mens 5000 Run  | Start List |
| Saturday  | 12:25 PM  | Womens 5000 Run  | Start List |