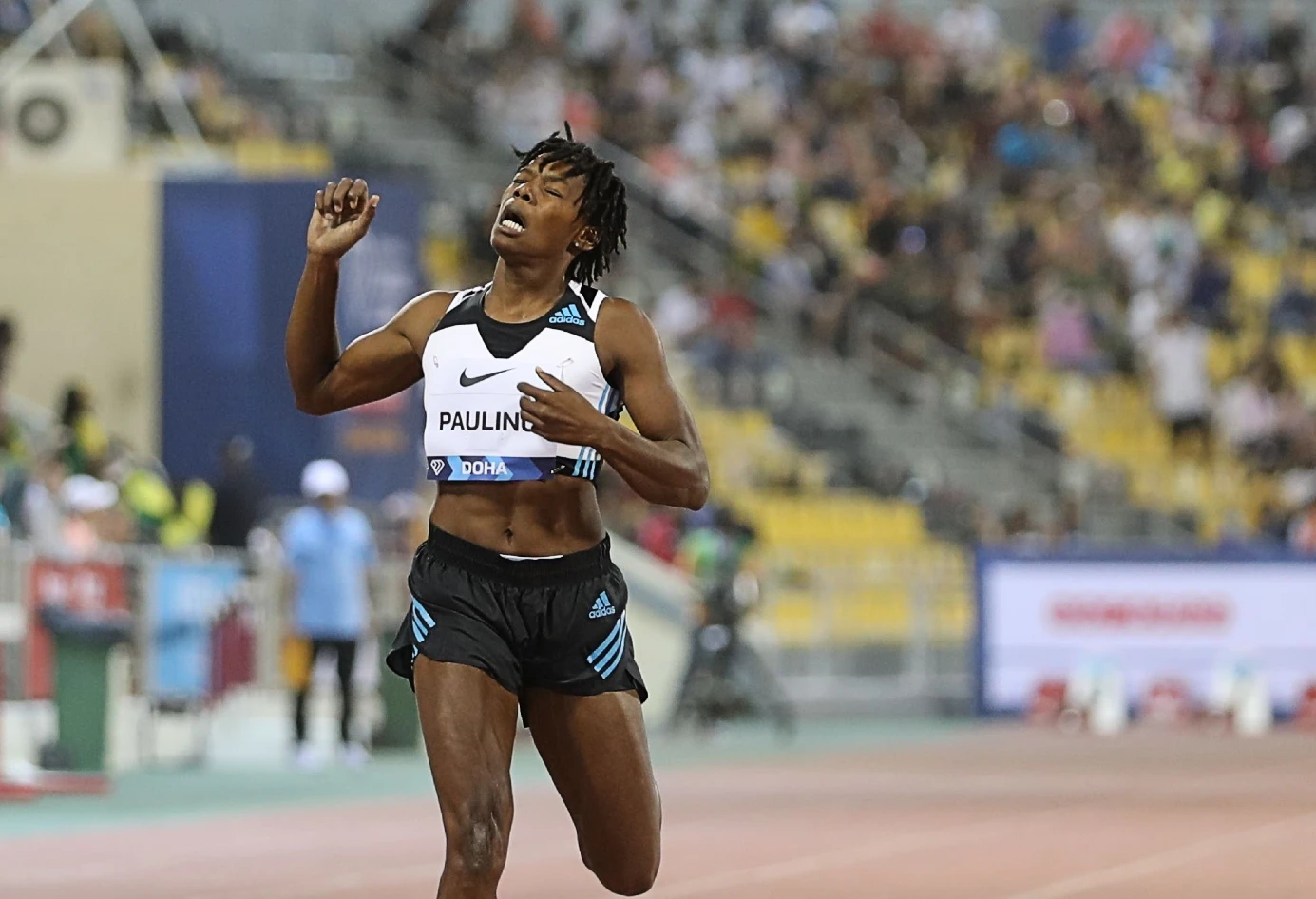 Silesia, Poland – The stage is set for a thrilling showdown in the women's 400m event at the upcoming Silesia Kamila Skolimowska Memorial Diamond League meeting scheduled for July 16. With the world-leading mark of 48.74 seconds recently set by Sydney McLaughlin-Levrone at the 2023 USATF Outdoor Championships, all eyes will be on Marileidy Paulino as she looks to respond and secure victory in this highly anticipated race.
Marileidy Paulino hunts something fast in Silesia
Paulino has been in sensational form this season, establishing herself once again as one of the top contenders in the women's 400m ahead of the World Athletics Championships. With a season and personal best time of 48.98 seconds, she currently holds the second-fastest time in the world this year.
The Dominican Republic sprinter's impressive performances this season include a 49.95 secs run to win the 2023 CAC Games title, and she's also earned World and Olympic silver medals.
However, despite being the top contender at the Skolimowska Memorial Diamond League meeting, the challenge ahead in Budapest for Paulino will not be easy. – Read more: McLaughlin-Levrone scares American record with 48.74secs at USA Championships
McLaughlin-Levrone's recent world-leading performance in the United States has raised the bar to new heights, and she knows that she will need to respond.
Strong field set to take on Marileidy Paulino
The competition in Silesia will be fierce, with a strong field of talented athletes ready to push themselves to the limit. Among the runners set to race in the event alongside the back-to-back global silver medalist are Americans Talitha Diggs, Lynna Irby-Jackson, Dutch star Lieke Klaver and Poland's Natalia Kaczmarek.
Diggs, who secured a third-place finish at the U.S Championships with a personal best of 49.93 seconds, will be among the contenders, along with Irby-Jackson, who was fourth at the national championships in 50.11 seconds but owns a PB of 49.80 seconds.
Meanwhile, Natalia Kaczmarek of Poland, the European silver medalist, is poised to be a strong contender on home soil, and she is aiming for a very positive result.
With a season's best of 50.02 seconds and a personal best of 49.86 seconds, she has demonstrated that on her best form, she has the ability to perform.
Lieke Klaver and Caribbean women will also feature
Lieke Klaver from the Netherlands, who finished fourth at the World Championships in 2022 and secured the 400m European Indoor Silver medal earlier this year, will also be a name to watch out for. She comes in with a season-best of 50.32, which isn't too far off her lifetime best of 50.18.
Sada Williams of Barbados is an experienced athlete with notable achievements, and she took will be looking to make an impact. – Read more: Thompson-Herah completes Commonwealth Games 2022 sprint double with record run
Williams, the Commonwealth Games champion and World bronze medalist, has clocked 51.00 seconds so far this season, but she has a PB of 49.75.
Charokee Young and Candice McLeod of Jamaica are also set to compete in the women's 400m in Silesia.
McLeod, the 5th-place finisher at the World Athletics Championships in Oregon, is coming off a 3rd-place finish at the Jamaica Track and Field Championships Young comes in with a personal best of 49.87 seconds, and a season-best of 50.45.
| Country | Competitor | SB | PB |
| --- | --- | --- | --- |
| USA | Talitha Diggs | 49.93 | 49.93 |
| USA | Lynna Irby-Jackson | 50.11 | 49.80 |
| POL | Natalia Kaczmarek | 50.02 | 49.86 |
| NED | Lieke Klaver | 50.32 | 50.18 |
| JAM | Candice McLeod | 50.80 | 49.51 |
| DOM | Marileidy Paulino | 48.98 | 48.98 |
| BAR | Sada Williams | 51.00 | 49.75 |
| JAM | Charokee Young | 50.45 | 49.87 |

Click here to see more start lists.