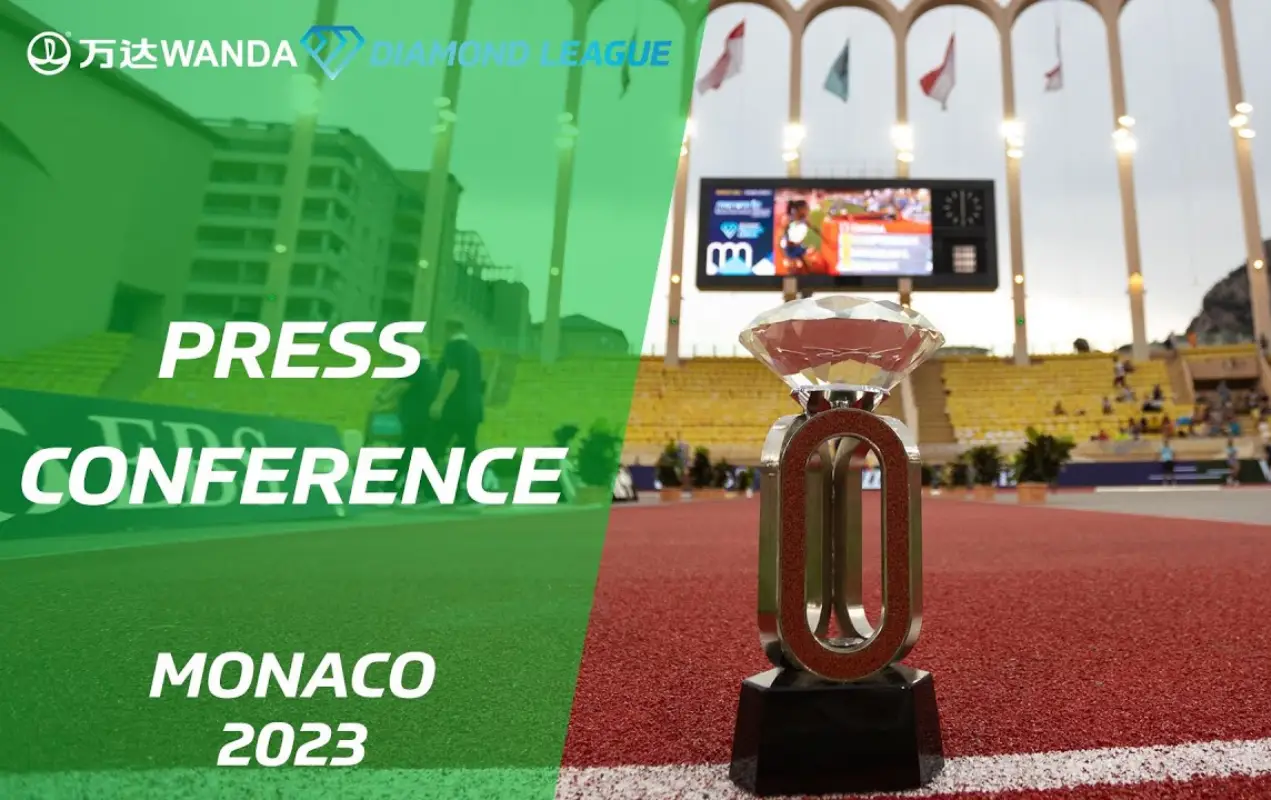 With only a month remaining until the highly anticipated World Athletics Championships in Budapest, several of the world's top athletes are set to continue their preparations for the event once again in the Wanda Diamond League.
This Friday, a star-studded lineup, including world record holder Karsten Warholm, Mondo Duplantis, Sydney McLaughlin-Levrone, and Faith Kipyegon, will gather on the picturesque Cote d'Azur for the Herculis EBS Monaco event.
Where to watch the Diamond League Monaco 2023 press conference live stream?
However, to kick off the excitement, the pre-meeting press conference for the Wanda Diamond League YouTube Page will be live streamed on the Wanda Diamond League YouTube page, beginning at 8:00 a.m. ET on Thursday.
Among the stars to face the media today are world track and field championships reigning gold medalist Shericka Jackson of Jamaica, USA's Olympic bronze medalist Gabrielle Thomas, as well as the talented Jamaican and Arkansas Razorbacks triple jumper Jayden Hibbert.
Read more: Spitzen Leichtathletik Luzern 2023 start lists, live results
The conference will feature an impressive roster of athletes, as outlined below:
8:00 a.m. ET – Introduction
8:10 – Mondo Duplantis (SWE, pole vault)
8:30 – Karsten Warholm (NOR, 400m hurdles), Alison Dos Santos (BRA, 400m hurdles)
9:00 – Sydney McLaughlin-Levrone (USA, 400m)
9:30 – Shericka Jackson (JAM, 200m), Gabrielle Thomas (USA, 200m)
10:00 – Jayden Hibbert (JAM, triple jump), Ackelia Smith (JAM, long jump)
The Wanda Diamond League is a prestigious series of 14 invitational track and field meetings that represent the pinnacle of the sport. These meetings are held across continents, including Asia, Africa, Europe, and North America, and serve as the premier tier within World Athletics' global one-day meeting competition structure. With its global reach and top-tier status, the Wanda Diamond League showcases the very best in athletic talent and competition.