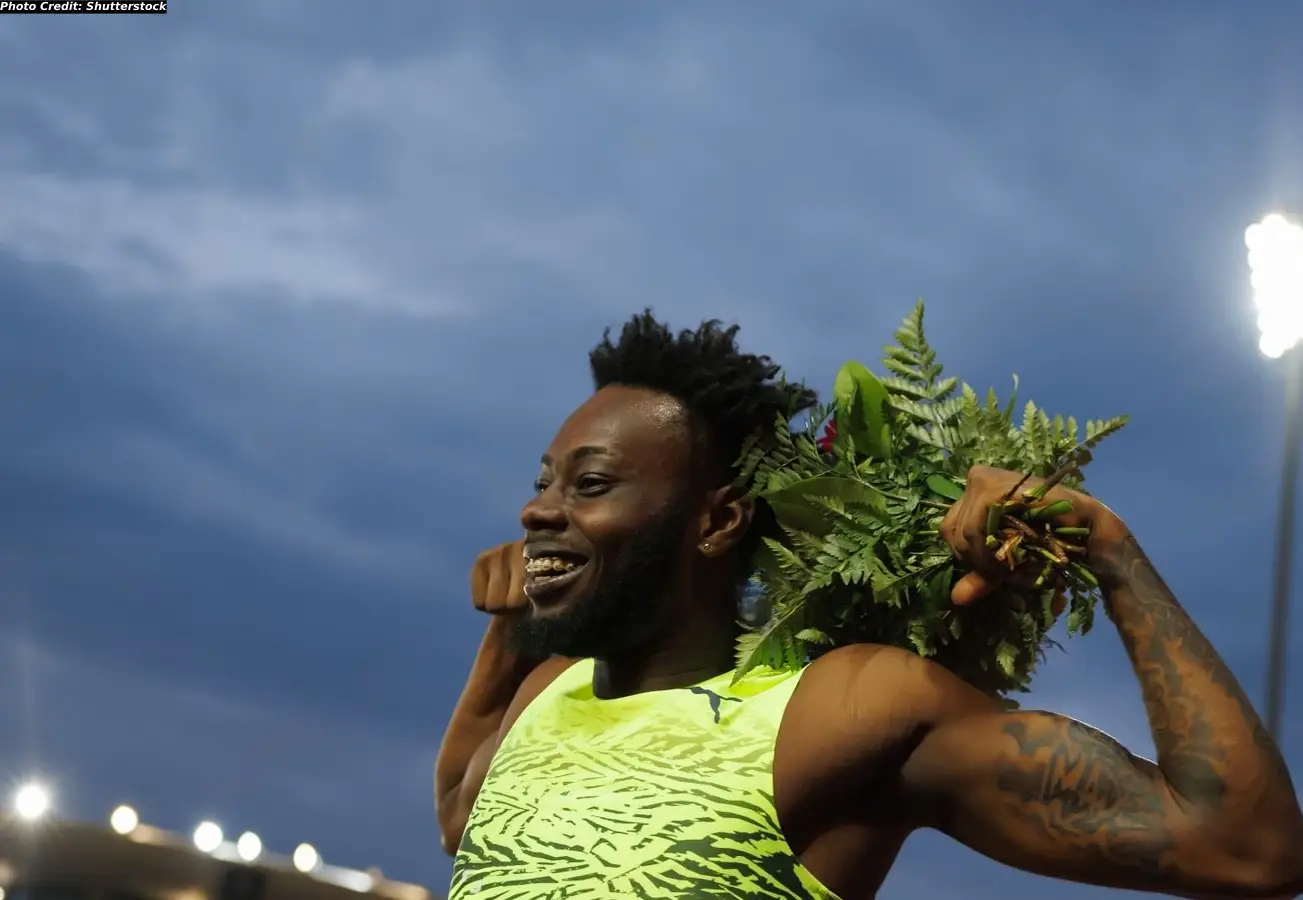 KINGSTON, Jamaica (July 9) — Rasheed Broadbell and Shericka Jackson both produced world-leading times to close out the final day of competition at the 2023 Jamaica Track and Field Championships held at the National Stadium in Kingston on Sunday (9). Broadbell clocked a time of 12.94 seconds (+0.7 m/s) to secure the 110m hurdles title, while Jackson flashed to 21.71secs to win the women's 200m.
Broadbell Dominates From The Start
Commonwealth Games champion Rasheed Broadbell was a comfortable winner in the sprint hurdles after she blazed to an impressive world-leading victory in the men's here tonight.
Read More: Day 3 latest track and field results: 2023 Jamaica Track and Field Championships
Prior to this weekend, Broadbell's personal best time was 12.99 seconds. However, he surpassed that mark with his performance, which now matches the second-fastest time in Jamaican history, a record he now shares with Olympic champion Hansle Parchment.
"I have to give God thanks. I got a personal best. I was aiming for lower, but with God nothing is impossible. He is just saying that it is not time yet," Broadbell said in the Jamaica Gleaner.
"I have a few more weeks until the World Championships, so I am just going to put in the work and see how far we can get."
Parchment finished in second place with a season-best time of 13.12 seconds. Orlando Bennett outpaced Tyler Mason at the finish line, securing the third and final qualifying spot for the World Athletics Championships with a season-best time of 13.19 seconds, while his opponents crossed at 13.22 seconds.
Shericka Jackson Completes Sprint Double
In the women's 200m dash, world champion Shericka Jackson achieved an impressive feat by winning her second sprint double in a row. She clocked a world-leading time of 21.71 seconds despite facing a slight headwind of -0.5 m/s.
Read More: Shericka Jackson runs 10.65secs to win Jamaica Championships
Jackson initially trailed behind world 100m champion Shelly-Ann Fraser-Pryce, but the 28-year-old sprinter powered past her in the final 80 meters to secure the victory. Jackson's time improved upon the previous world-leading time of 21.91 seconds set by NCAA and St. Lucia star Julien Alfred, who represented the University of Texas.
Fraser-Pryce, contesting only her second race this season after a knee injury delayed her debut, ran a solid season-best time of 22.26 seconds, securing second place in the event. Despite a disqualification scare, Lanae-Tava Thomas achieved a third-place finish with a time of 22.55 seconds, earning her a spot in the upcoming World Championships.
Jamaica has the opportunity to send four women to compete in the 200m event at the World Championships due to Shericka Jackson's status as the reigning world champion.
Additionally, Olympic bronze medalist Megan Tapper claimed victory in the women's 100m hurdles with a time of 12.64 seconds (-1.9 m/s). She finished ahead of NCAA champion Ackera Nugent, who secured second place with a time of 12.67 seconds, and the 2015 world champion Danielle Williams, who finished strongly in the closing meters to take third place with a time of 12.82 seconds.
In other events, Andrew Hudson successfully defended his national title in the men's 200m with a time of 20.11 seconds. Jaydon Hibbert, the current World U20 record holder, emerged as the winner in the men's Triple Jump with a leap of 17.68 meters.
"I wish I went to the World Championships last year, but, you know, it's God's timing," Hudson said after his win.
"With the mishaps this year and everything that I have gone through this year with injuries and this being my second race since April, what can I say? I'm happy just to be here," he added.
Check out the complete results here