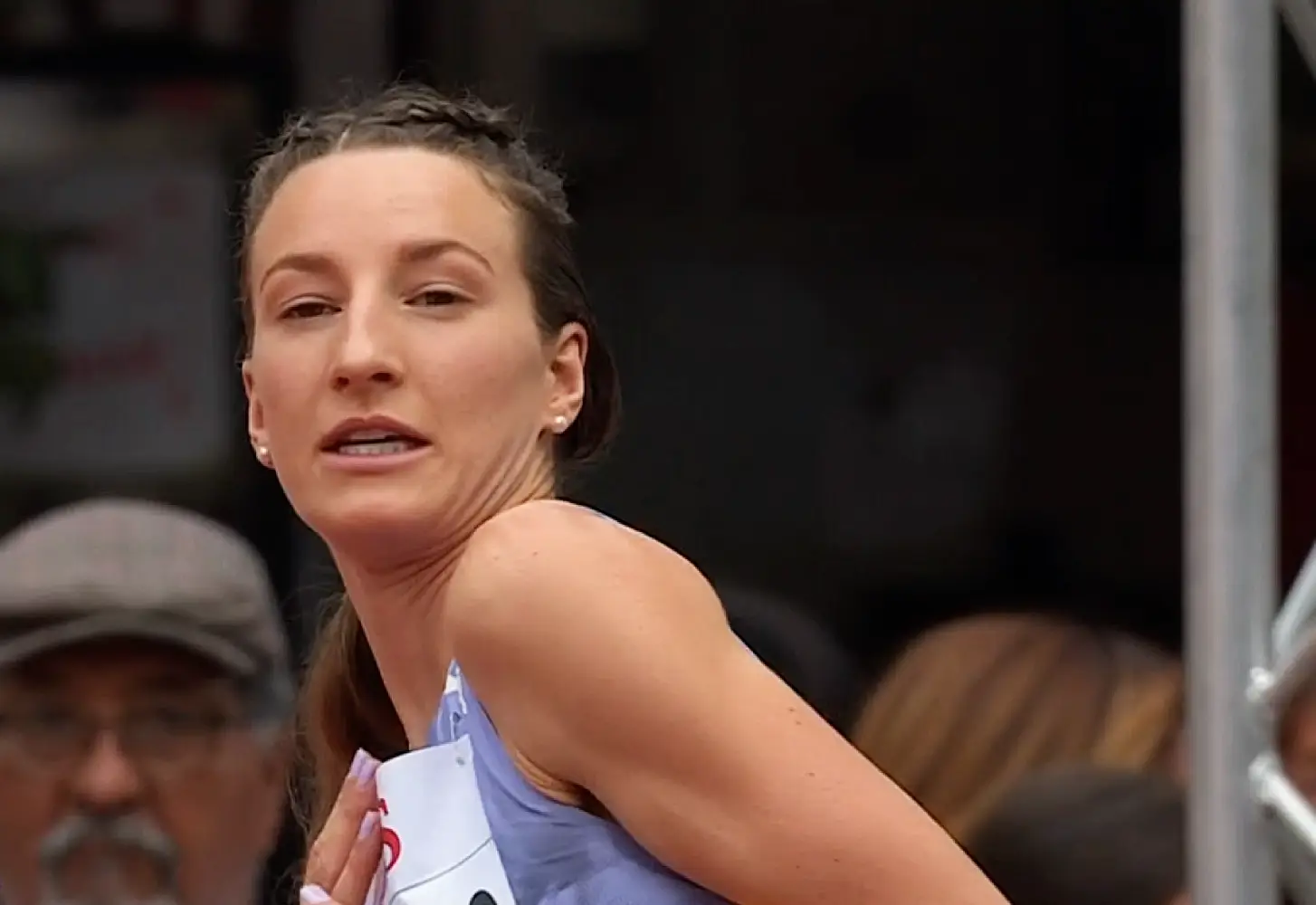 The following are start lists for the 2023 Silesia Diamond League meeting that will take place on Sunday, 16 July. Live streaming coverage of the meeting will be on the Wanda Diamond League YouTube page and several of the world's best, including Olympic and world champions, will be in action this weekend.
Among the head-to-head clashes to look out for is the battle between Jamaica's Shericka Jackson and USA's Sha'Carri Richardson in the women's 100m, while U.S. champion Cravont Charleston will take on reigning world champion Fred Kerley in the men's 100m.
Read more: Watch the Silesia Diamond League press conference live stream today
Mondo Duplantis, Wayde Van Niekerk, Jakob Ingebrigtsen, Ryan Crouser, Yaroslava Mahuchikh, Nicola Olyslagers, and Yulimar Rojas, are also set to compete in Silesia.
Men's 100m:
Pjai Austin (USA) SB: 9.89 PB: 9.89

Ackeem Blake (JAM) SB: 9.89 PB: 9.89

Yohan Blake (JAM) SB: 10.05 PB: 9.69

Marvin Bracy-Williams (USA) SB: 9.93 PB: 9.85

Cravont Charleston (USA) SB: 9.90 PB: 9.90

Emmanuel Eséme (CMR) SB: 9.96 PB: 9.96

Fred Kerley (USA) SB: 9.88 PB: 9.76

Akani Simbine (RSA) SB: 9.92 PB: 9.84

Kishane Thompson (JAM) SB: 9.91 PB: 9.91
Men's 400m:
Bryce Deadmon (USA) SB: 44.22 PB: 44.22

Alison dos Santos (BRA) SB: – PB: 44.54

Bayapo Ndori (BOT) SB: 44.61 PB: 44.61

Zakithi Nene (RSA) SB: 45.17 PB: 44.74

Vernon Norwood (USA) SB: 44.39 PB: 44.35

Muzala Samukonga (ZAM) SB: 43.91 PB: 43.91

Wayde van Niekerk (RSA) SB: 44.17 PB: 43.03

Ryan Willie (USA) SB: 44.25 PB: 44.25

Karol Zalewski (POL) SB: 45.81 PB: 45.11
Men's 1500m:
Mounir AKBACHE (FRA) SB: – PB: 3:39.81

Adrián Ben (ESP) SB: 3:34.35 PB: 3:34.35

Reynold Kipkorir Cheruiyot (KEN) SB: 3:31.60 PB: 3:31.60

Andrew Coscoran (IRL) SB: 3:32.68 PB: 3:32.68

Elliot Giles (GBR) SB: 3:31.56 PB: 3:31.56

Azeddine Habz (FRA) SB: 3:29.26 PB: 3:29.26

Jakob Ingebrigtsen (NOR) SB: 3:27.95 PB: 3:27.95

Vincent Kibet Keter (KEN) SB: 3:33.16 PB: 3:33.16

Abel Kipsang (KEN) SB: 3:31.76 PB: 3:29.56

Stewart McSweyn (AUS) SB: 3:32.85 PB: 3:29.51

George Mills (GBR) SB: 3:33.16 PB: 3:33.16

Cameron Myers (AUS) SB: 3:35.01 PB: 3:35.01

Isaac Nader (POR) SB: 3:31.67 PB: 3:31.67

Charles Philibert-Thiboutot (CAN) SB: 3:32.94 PB: 3:32.94

Samuel Prakel (USA) SB: 3:34.63 PB: 3:34.63

Erik Sowinski (USA) SB: – PB: 3:44.82

Samuel Tanner (NZL) SB: 3:32.27 PB: 3:31.34
Men's 110m Hurdles:
Antonio Alkana (RSA) SB: 13.32 PB: 13.11

Freddie Crittenden (USA) SB: 13.19 PB: 13.00

Trey Cunningham (USA) SB: 13.23 PB: 13.00

Damian Czykier (POL) SB: 13.64 PB: 13.25

Michael Dickson (USA) SB: 13.26 PB: 13.23

Robert Dunning (USA) SB: 13.09 PB: 13.09

Eric Edwards (USA) SB: 13.23 PB: 13.15

Shuhei Ishikawa (JPN) SB: 13.36 PB: 13.36

Just Kwaou-Mathey (FRA) SB: 13.09 PB: 13.09

Aurel Manga (FRA) SB: 13.55 PB: 13.24

Pascal Martinot-Lagarde (FRA) SB: 13.45 PB: 12.95

Tyler Mason (JAM) SB: 13.12 PB: 13.12

Rafael Pereira (BRA) SB: 13.34 PB: 13.17

Daniel Roberts (USA) SB: 13.01 PB: 13.00

Damion Thomas (JAM) SB: 13.40 PB: 13.11

Milan Trajkovic (CYP) SB: 13.38 PB: 13.25
Men's 3000m Steeplechase:
Hailemariyam Amare (ETH) SB: 8:25.25 PB: 8:06.29

Leonard Kipkemoi Bett (KEN) SB: 8:14.42 PB: 8:08.61

Abderrafia Bouassel (MAR) SB: – PB: 8:27.00

Niklas Buchholz (GER) SB: 8:27.06 PB: 8:27.06

Fernando Carro (ESP) SB: 8:17.06 PB: 8:05.69

Soufiane El Bakkali (MAR) SB: 7:56.68 PB: 7:56.68

Mohamed Amin Jhinaoui (TUN) SB: 8:12.19 PB: 8:12.19

Abraham Kibiwot (KEN) SB: 8:05.51 PB: 8:05.51

Benjamin Kigen (KEN) SB: 8:13.49 PB: 8:05.12

Amos Kirui (KEN) SB: 8:18.45 PB: 8:08.37

Mohammed Msaad (MAR) SB: 8:16.18 PB: 8:16.18

Avinash Mukund Sable (IND) SB: 8:17.18 PB: 8:11.20

Amos Serem (KEN) SB: 8:16.94 PB: 8:09.93

Abrham Sime (ETH) SB: 8:10.73 PB: 8:10.73

Mohamed Tindouft (MAR) SB: 8:20.85 PB: 8:11.65

Isaac Updike (USA) SB: 8:17.47 PB: 8:17.47

Getnet Wale (ETH) SB: 8:05.15 PB: 8:05.15
Men's Shot Put:
Josh Awotunde (USA) SB: 22.10 PB: 22.29

Ryan Crouser (USA) SB: 23.56 PB: 23.56

Leonardo Fabbri (ITA) SB: 21.81 PB: 21.99

Jacko Gill (NZL) SB: 22.12 PB: 22.12

Michał Haratyk (POL) SB: 20.92 PB: 22.32

Joe Kovacs (USA) SB: 22.69 PB: 23.23

Filip Mihaljević (CRO) SB: 21.50 PB: 21.94

Payton Otterdahl (USA) SB: 22.09 PB: 22.09

Tomáš Staněk (CZE) SB: 21.71 PB: 22.01

Tom Walsh (NZL) SB: 22.22 PB: 22.90
Men's Hammer Throw:
Paweł Fajdek (POL) SB: 76.50 PB: 83.93

Christos Frantzeskakis (GRE) SB: 76.68 PB: 78.20

Eivind Henriksen (NOR) SB: 76.52 PB: 81.58

Wojciech Nowicki (POL) SB: 81.92 PB: 82.52

Rudy Winkler (USA) SB: 80.88 PB: 82.71
Men's Pole Vault:
Thiago Braz (BRA) SB: 5.62 PB: 6.03

Armand Duplantis (SWE) SB: 6.12 PB: 6.21

Sondre Guttormsen (NOR) SB: 5.90 PB: 5.90

Sam Kendricks (USA) SB: 5.91 PB: 6.06

KC Lightfoot (USA) SB: 6.07 PB: 6.07

Piotr Lisek (POL) SB: 5.82 PB: 6.02

Bo Kanda Lita Baehre (GER) SB: 5.82 PB: 5.90

Kurtis Marschall (AUS) SB: 5.95 PB: 5.95

Christopher Nilsen (USA) SB: 5.92 PB: 6.00

Menno Vloon (NED) SB: 5.85 PB: 5.88
Men's High Jump:
Mutaz Essa Barshim (QAT) SB: 2.24 PB: 2.43

Thomas Carmoy (BEL) SB: 2.29 PB: 2.29

Hamish Kerr (NZL) SB: 2.31 PB: 2.31

Norbert Kobielski (POL) SB: 2.27 PB: 2.28

Tobias Potye (GER) SB: 2.27 PB: 2.30

Andrii Protsenko (UKR) SB: 2.21 PB: 2.40

Brandon Starc (AUS) SB: 2.29 PB: 2.36

Gianmarco Tamberi (ITA) SB: 2.29 PB: 2.39

Donald Thomas (BAH) SB: 2.28 PB: 2.37

Luis Enrique Zayas (CUB) SB: 2.31 PB: 2.31
Women's Start List 2023 Silesia Diamond League
Women's 100m
Aleia Hobbs (USA) – SB: 10.86, PB: 10.81

Zoe Hobbs (NZL) – SB: 10.96, PB: 10.96

Shericka Jackson (JAM) – SB: 10.65, PB: 10.65

Gina Lückenemper (GER) – SB: 11.00, PB: 10.95

Daryll Neita (GBR) – SB: 10.97, PB: 10.90

Sha'Carri Richardson (USA) – SB: 10.71, PB: 10.71

Anthonique Strachan (BAH) – SB: 10.92, PB: 10.92

Ewa Swoboda (POL) – SB: 11.03, PB: 11.03

Twanisha Terry (USA) – SB: 11.05, PB: 10.82
Women's 400m
Lynna Irby-Jackson (USA) – SB: 50.11, PB: 49.80

Natalia Kaczmarek (POL) – SB: 50.02, PB: 49.86

Lieke Klaver (NED) – SB: 50.32, PB: 50.18

Candice McLeod (JAM) – SB: 50.80, PB: 49.51

Victoria Ohuruogu (GBR) – SB: 50.89, PB: 50.50

Marileidy Paulino (DOM) – SB: 48.98, PB: 48.98

Sada Williams (BAR) – SB: 51.00, PB: 49.75

Charokee Young (JAM) – SB: 50.45, PB: 49.87
Women's 800m
Elena Bellò (ITA) – SB: 2:00.76, PB: 1:58.97

Catriona Bisset (AUS) – SB: 1:58.32, PB: 1:58.09

Sofia Ennaoui (POL) – SB: N/A, PB: 1:58.98

Natoya Goule-Toppin (JAM) – SB: 1:58.23, PB: 1:56.15

Anita Horvat (SLO) – SB: 1:58.73, PB: 1:58.73

Sage Hurta-Klecker (USA) – SB: 1:59.01, PB: 1:57.85

Margarita Koczanowa (POL) – SB: 2:01.98, PB: 2:01.38

Rénelle Lamote (FRA) – SB: N/A, PB: 1:57.84

Camille Laus (BEL) – SB: 2:01.99, PB: 2:01.99

Aneta Lemiesz (POL) – SB: N/A, PB: 1:59.93

Mary Moraa (KEN) – SB: 1:57.43, PB: 1:56.71

Halimah Nakaayi (UGA) – SB: 1:58.81, PB: 1:58.03

Noélie Yarigo (BEN) – SB: 1:58.65, PB: 1:58.65
Women's 1500m
Claudia Mihaela Bobocea (ROU) – SB: 4:06.55, PB: 4:01.10

Janat Chemusto (UGA) – SB: 4:01.79, PB: 4:01.79

Melissa Courtney-Bryant (GBR) – SB: 4:00.45, PB: 4:00.45

Agathe Guillemot (FRA) – SB: 4:04.96, PB: 4:04.96

Linden Hall (AUS) – SB: 4:02.34, PB: 3:59.01

Birke Haylom (ETH) – SB: 3:57.66, PB: 3:57.66

Lydia Jeruto Lagat (KEN) – SB: 4:07.02, PB: 4:07.02

Weronika Lizakowska (POL) – SB: 4:07.97, PB: 4:07.97

Kristiina Mäki (CZE) – SB: 4:05.08, PB: 4:01.23

Eliza Megger (POL) – SB: 4:06.08, PB: 4:03.04

Worknesh Mesele (ETH) – SB: 4:01.81, PB: 4:01.81

Hirut Meshesha (ETH) – SB: 3:57.87, PB: 3:57.30

Jemma Reekie (GBR) – SB: 4:01.40, PB: 4:01.40

Gaia Sabbatini (ITA) – SB: 4:03.84, PB: 4:01.93

Katharina Trost (GER) – SB: 4:05.80, PB: 4:03.53

Erin Wallace (GBR) – SB: 4:07.31, PB: 4:07.31

Diribe Welteji (ETH) – SB: 3:57.38, PB: 3:56.91
Women's 3000m
Margaret Akidor (KEN) – SB: 8:46.77, PB: 8:32.53

Mekides Alemsht (ETH) – SB: N/A, PB: N/A

Joselyn Daniely Brea (VEN) – SB: N/A, PB: 9:23.72

Agate Caune (LAT) – SB: 9:03.99, PB: 9:03.99

Sarah Chelangat (UGA) – SB: 8:32.53, PB: 8:32.53

Teresiah Muthoni Gateri (KEN) – SB: 8:43.81, PB: 8:43.77

Freweyni Hailu (ETH) – SB: N/A, PB: N/A

Lemlem Hailu (ETH) – SB: N/A, PB: 8:34.03

Elly Henes (USA) – SB: 8:36.86, PB: 8:36.86

Kinga Królik (POL) – SB: N/A, PB: 9:18.53

Klara Lukan (SLO) – SB: 8:47.17, PB: 8:47.17

Mariana Machado (POR) – SB: N/A, PB: 8:58.61

Lemlem Nibret (ETH) – SB: 9:03.77, PB: 9:03.77

Aimee Pratt (GBR) – SB: N/A, PB: 8:59.57

Lilian Kasait Rengeruk (KEN) – SB: 8:25.90, PB: 8:25.90

Lauren Ryan (AUS) – SB: 9:03.00, PB: 8:54.54

Gudaf Tsegay (ETH) – SB: N/A, PB: 8:25.23

Viktória Wagner-Gyürkés (HUN) – SB: N/A, PB: 8:48.83
Women's High Jump
Lamara Distin (JAM) – SB: 1.95, PB: 1.97

Nadezhda Dubovitskaya (KAZ) – SB: 1.94, PB: 2.00

Iryna Gerashchenko (UKR) – SB: 2.00, PB: 2.00

Morgan Lake (GBR) – SB: 1.97, PB: 1.97

Yuliia Levchenko (UKR) – SB: 1.94, PB: 2.02

Yaroslava Mahuchikh (UKR) – SB: 2.01, PB: 2.05

Nicola Olyslagers (AUS) – SB: 2.02, PB: 2.02

Eleanor Patterson (AUS) – SB: N/A, PB: 2.02

Kateryna Tabashnyk (UKR) – SB: 1.86, PB: 1.96

Angelina Topić (SRB) – SB: 1.97, PB: 1.97
Women's Triple Jump
Maryna Bekh-Romanchuk (UKR) – SB: 14.75, PB: 15.02

Tori Franklin (USA) – SB: 14.44, PB: 14.86

Thea Lafond (DMA) – SB: 14.47, PB: 14.60

Keturah Orji (USA) – SB: 14.43, PB: 14.92

Leyanis Pérez Hernández (CUB) – SB: 14.98, PB: 14.98

Liadagmis Povea (CUB) – SB: 14.85, PB: 14.93

Shanieka Ricketts (JAM) – SB: 14.53, PB: 14.98

Yulimar Rojas (VEN) – SB: 15.16, PB: 15.67
Women's Javelin Throw
Kelsey-Lee Barber (AUS) – SB: 62.54, PB: 67.70

Sigrid Borge (NOR) – SB: 66.50, PB: 66.50

Liveta Jasiūnaitė (LTU) – SB: 61.57, PB: 63.98

Haruka Kitaguchi (JPN) – SB: 65.09, PB: 66.00

Mackenzie Little (AUS) – SB: 65.70, PB: 65.70

Nikola Ogrodníková (CZE) – SB: 61.75, PB: 67.40

Tori Peeters (NZL) – SB: 63.26, PB: 63.26

Adriana Vilagoš (SRB) – SB: 61.87, PB: 63.52
Women's Hammer Throw
Brooke Andersen (USA) – SB: 80.17, PB: 80.17

Sara Fantini (ITA) – SB: 73.26, PB: 75.77

Bianca Florentina Ghelber (ROU) – SB: 73.09, PB: 74.18

Janee' Kassanavoid (USA) – SB: 76.60, PB: 78.00

Malwina Kopron (POL) – SB: 71.23, PB: 76.85
Click here for more information about the 2023 Silesia Diamond League meeting