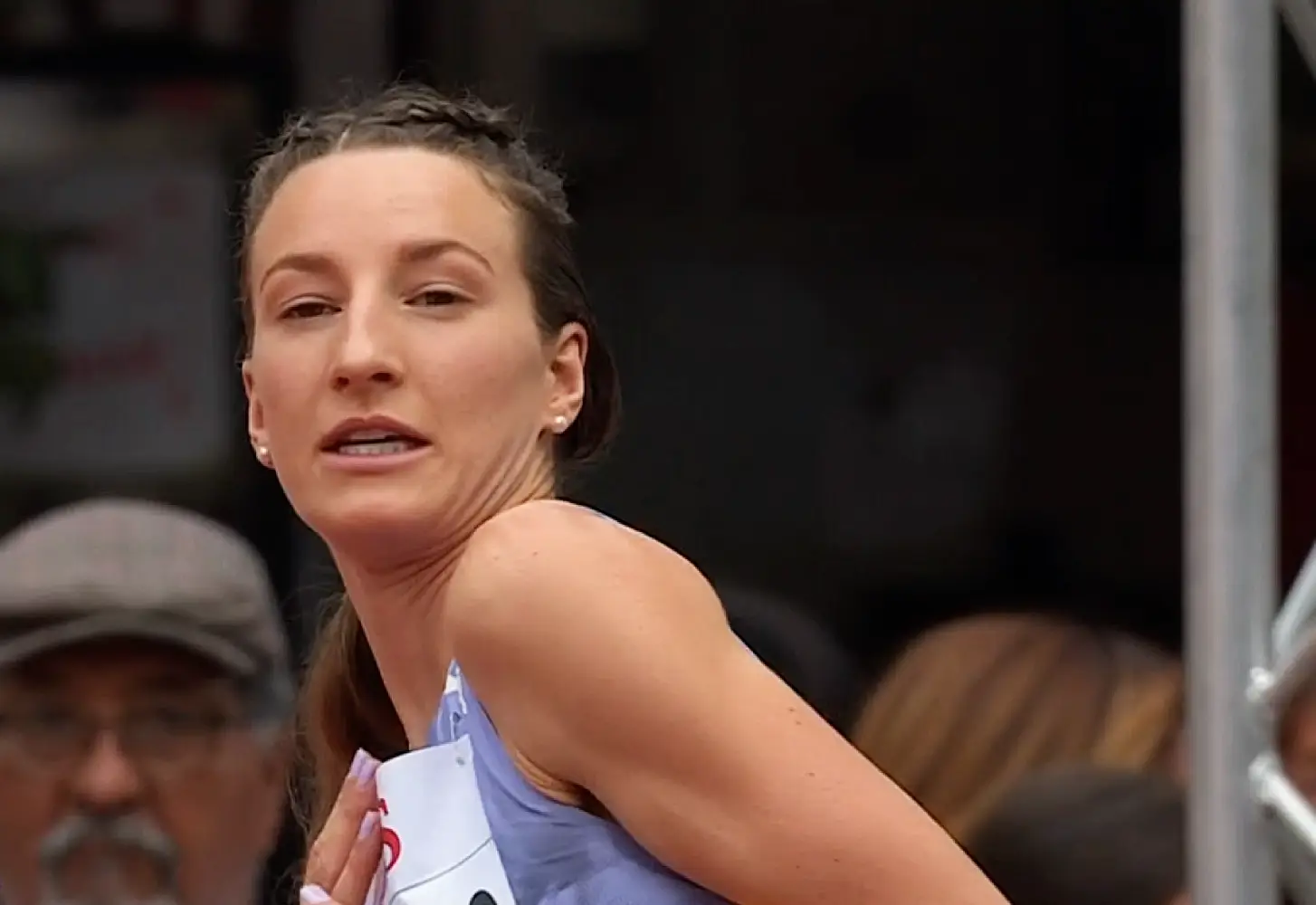 Defending world champions Eleanor Patterson and Kelsey-Lee Barber, and inform world leader Nicola Olyslagers headline a 67-member Australian team for the 2023 World Athletics Championships in Budapest, Hungary, this month.
Barber won the women's Javelin Throw gold medal at the world championships in Oregon, last year, while Patterson captured the gold medal in the women's high jump. Both athletes will hope to retain their respective titles in Budapest, later this month against a pair of quality fields.
Read more: Hughes and Hodgkinson headline Great Britain's World Athletics Championships team
Patterson won the high jump title last summer when she cleared an area record of 2.02m, while had been matched this season by teammate and Olympic silver medalist Nicola Olyslagers, who heads into the championships as the world leader.
The teammate also includes Commonwealth Games Silver medalist Peter Bol in the men's 800m, Olympic bronze medalist Ash Moloney in the Decathlon, world pole vault bronze medalist Nina Kennedy, and six-time Australian record holder Jessica Hull, who races in both the 1500m and 5000m.
The 2023 World Athletics Championships in Budapest, Hungary will take place from August 19-27.
Barber, Patterson, Olyslagers, headline Australia World Athletics Championships team
Men's Team
100m: Rohan Browning, Jake Doran
200m: Aidan Murphy
800m: Peter Bol, Joseph Deng, Riley McGown
1500m: Stewart McSweyn, Adam Spencer, Matthew Ramsden
5000m: McSweyn, Morgan McDonald
110m Hurdles: Jacob McCorry, Nicholas Andrews
3000m Steeplechase: Matthew Clarke
High Jump: Joel Baden, Brandon Starc
Pole Vault: Kurtis Marschall
Long Jump: Chris Mitrevski, Darcy Roper, Liam Adcock, Henry Frayne
Triple Jump: Julian Konle, Aiden Hinson
Discus Throw: Matthew Denny
Javelin Throw: Cameron McEntyre
Decathlon: Ash Moloney, Cedric Dubler, Daniel Golubovic
20km Race Walk: Declan Tingay, Kyle Swan, Rhydian Cowley
35km Race Walk: Cowley
Women's Team
100m: Bree Masters, Torrie Lewis
200m: Ella Connolly
800m: Catriona Bisset, Abbey Caldwell, Ellie Sanford
1500m: Jessica Hull, Linden Hall, Caldwell
5000m: Jessica Hull, Rose Davies, Lauren Ryan
Marathon: Lisa Weightman, Isobel Batt-Doyle, Sarah Klein
100m Hurdles: Michelle Jenneke, Celeste Mucci, Hannah Jones
400m Hurdles: Sarah Carli
3000m Steeplechase: Amy Cashin, Cara Feain-Ryan, Brielle Erbacher
4x100m Relay: Masters, Lewis, Connolly, Mucci, Kristie Edwards, Ebony Lane
High Jump: Nicola Olyslagers, Eleanor Patterson, Erin Shaw
Pole Vault: Nina Kennedy
Long Jump: Brooke Buschkuehl, Samantha Dale
Discus Throw: Taryn Gollshewsky
Hammer Throw: Stephanie Ratcliffe
Javelin Throw: Kelsey-Lee Barber, Mackenzie Little, Kathryn Mitchell
20km Race Walk: Jemima Montag, Rebecca Henderson, Olivia Sandery
35km Race Walk: Henderson, Allanah Pitcher
For more Australian track and field news, click here