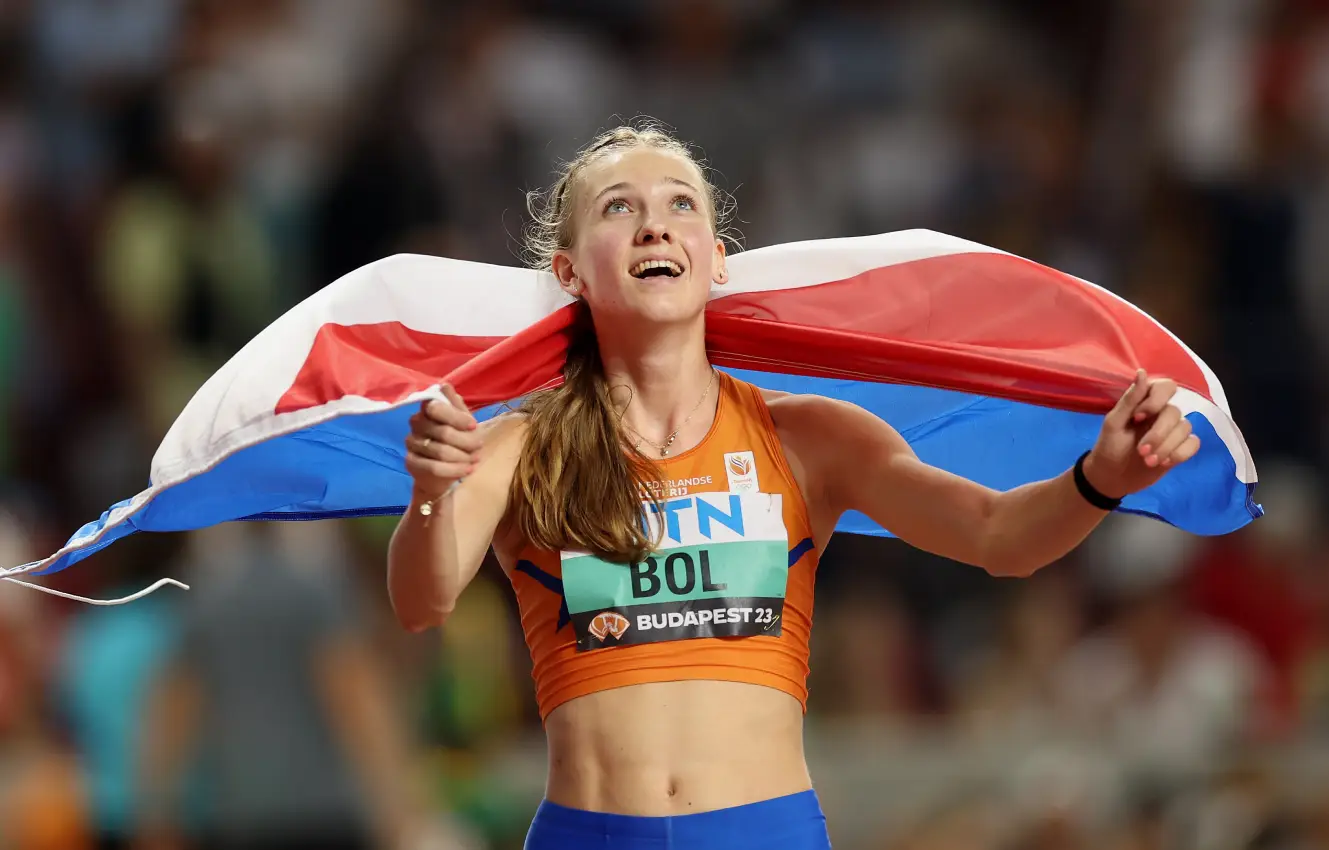 BUDAPEST, Hungary (August 24) — Dutch sensation Femke Bol clinched her long-awaited world track and field championships gold in the women's 400m hurdles, clocking an impressive 51.70 seconds on Thursday on an exciting Day 6 at Budapest23.
Bol, who unfortunately stumbled just shy of the finish line in the mixed 4x400m relay final at the championship's outset, returned in style today to dominate the field, improving on her silver medal at the World Athletics Championships 2022 in Oregon.
She had also secured bronze at the delayed 2020 Tokyo Olympics, which eventually took place in 2021 –but this victory marked a significant milestone for the Dutch star, who took full advantage of the absence of world record holder Sydney McLaughlin-Levrone.
Femke Bol and Shamier Little Early Battle
Throughout the race, Femke Bol and her USA rival Shamier Little were neck-and-neck.
However, as they approached the final stretch, Bol surged ahead, establishing a clear lead to strike gold with the second fastest time of her career. She owns a personal best of 51.54 secs.
Meanwhile, Little, who previously claimed silver in Beijing eight years ago, matched the spot by finishing the race in 52.80 seconds, narrowly edging out Jamaica's Rushell Clayton, who posted a brilliant personal best of 52.81 seconds to secure another world championships women's 400m hurdles bronze.
Bahrain's Kemi Adekoya ran a third successive Area record when clocking 53.09 secs for fourth place, while USA's Anna Cockrell posted a personal best of 53.34 to finish fifth.