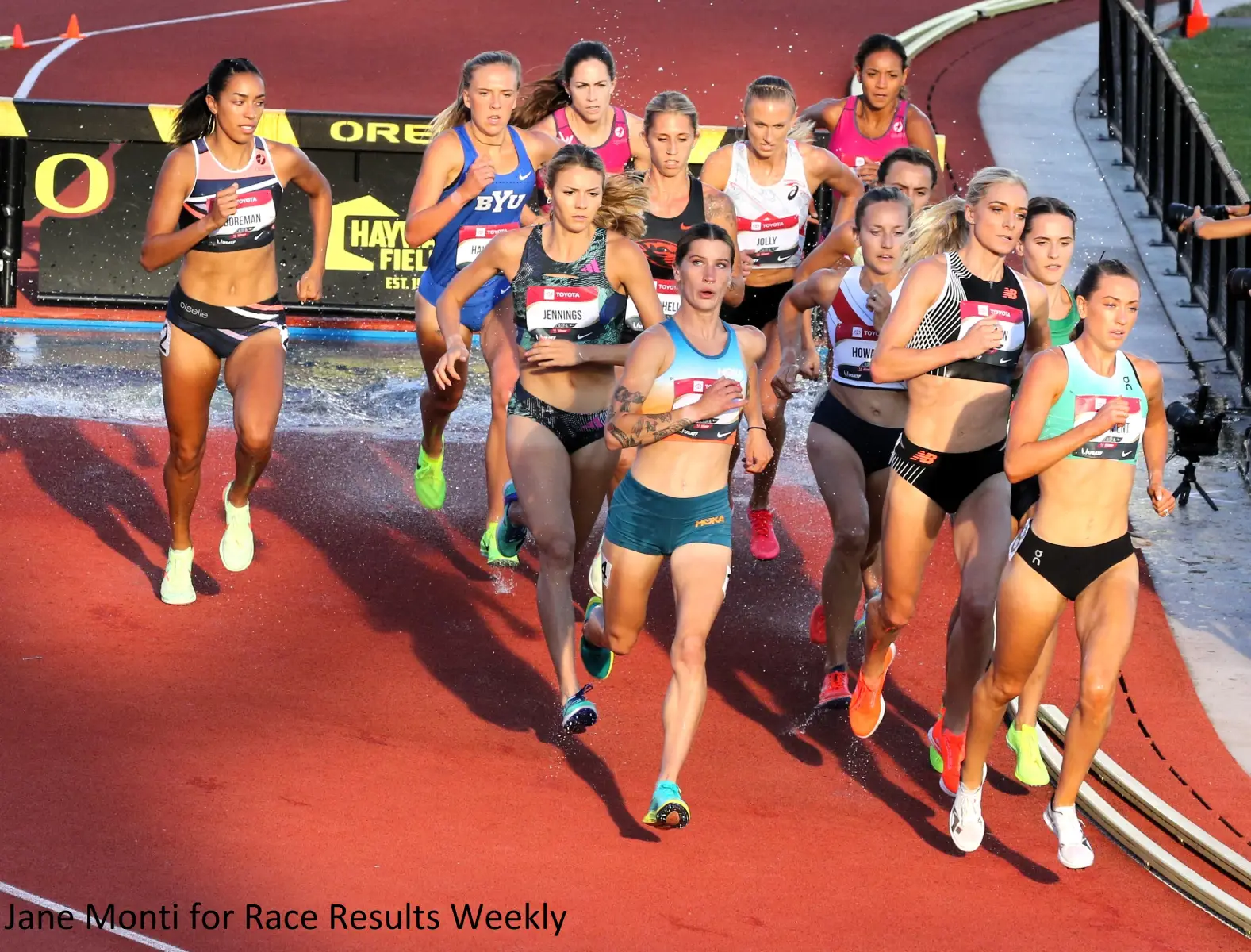 The 2023 Sir Walter Miler event will be live broadcast on RunnerSpace on Friday, 4 August, from Raleigh, North Carolina, but you will need a RunnerSpace +PLUS subscription to access the live stream. If you do not already have a subscription, sign up here today! – Watch Live Here | Live Results: Live Results
The day's schedule will begin at 8:30 p.m. with the Coaches Clash, followed by the Run Club 4×400 Relay at 8:40 p.m. before the featured Women's and Men's Elite Mile races take place at 9:15 p.m. and 9:30 p.m., respectively.
Read more: Day 1 AM Session: Pan American U20 Athletics Championships results
2023 Sir Walter Miler Broadcasting Schedule:
8:30 p.m. Coaches Clash
8:40 p.m. Run Club 4×400 Relay
9:00 p.m. National Anthem
9:15 p.m. Women's Elite Mile
9:30 p.m. Men's Elite Mile
9:55 p.m. Party at Raleigh Brewing
Several top American runners are in action at the 2023 Sir Walter Miler today, including U.S. Steeplechase champion and former Arkansas star Krissy Gear, who headlines the women's 1 Mile Run Championship race.
Last year's champion Nikki Hiltz of Lululemon, holds the record in the women's race with a time of 4:21.89. This record is probably safe.
The men's elite 1-mile run will feature Andy Bayer, Craig Nowak, Eric Holt, and Amon Kemboi, who will be targeting the winning time from last year, at 3:53.34 by Yared Nuguse.
2023 Sir Walter Miler events and start lists:
Mixed 1-Mile Run Coaches Clash
| Name | Year | School | Seed |
| --- | --- | --- | --- |
| Sigmon, Alan | M | Bunker Hill | NT |
| Baddour, Alan | M | East David HS | NT |
| Cozzarelli, Andie | W | Run4ACoss | NT |
| Rodriguez, Tracie | W | Run4ACoss | NT |
| Charles, Ericka | W | Durham School | NT |
| Baskin, Hana | W | East Chapel HS | NT |
| Sink, Justin | M | East David HS | NT |
| Kennedy, Kelly | W | Cape Fear | NT |
| Wiggin, Omar | M | Trinity Academy | NT |
| Berger, Richard | M | Leesville HS | NT |
| Surface, Tim | M | NRCA | NT |
| Van Veen, Jim | M | Ravenscroft | NT |
| Ordonez, Erasmo | M | Louisburg | NT |
Mixed 4×400 Meter Relay
| School | Seed |
| --- | --- |
| Fleet Feet Raleigh | NT |
| Ncrc | NT |
| Pace Yourself Holly Springs | NT |
| Triangle Run Smart | NT |
| Raleigh Distance Project | NT |
| Crunk Crank Arm Running | NT |
| Laboratory Run Club | NT |
| Nog Run Club | NT |
| Runologie TC | NT |
| Pelagic Run Club | NT |
| Run Raleigh / Brick | NT |
| Team Ponyrun | NT |
| Bond Brothers | NT |
| Bull City Track Club | NT |
| Raleigh Brewing | NT |
Women's Elite 1 Mile Run Championship
| Name | Year | School | Seed |
| --- | --- | --- | --- |
| Parsons, Stefanie | | Unattached | 4:34.40 |
| McNamara, Gina | | Grc / New Ba | 4:39.70 |
| Berman, Lauren | | Tracksmith | 4:31.30 |
| Jolly, Logan | | Asics | 4:33.90 |
| Randall, Jenn | | Tracksmith / | 4:30.50 |
| Werner, Taylor | | Puma / Puma | 4:32.90 |
| Boreman, Madie | | Oiselle | 4:33.60 |
| Camarena, Katie | | Unattached | 4:33.20 |
| Wasserman, Katie | | Hoka Naz Eli | 4:34.30 |
| DeGenero, Micaela | | Puma | 4:33.90 |
| Barton, Laurie | | Brooks Beast | 4:35.90 |
| Nichols, Abby | | Hoka Naz Eli | 4:26.10 |
| Gear, Krissy | | Hoka Naz Eli | 4:26.50 |
| Leather, Ellie | | Under Armour | 4:34.90 |
Men's Elite 1 Mile Run Championship
| Name | Year | School | Seed |
| --- | --- | --- | --- |
| Hill, Billy | | Garden State | 4:03.40 |
| Smith, Miles | | Peninsula Di | 4:01.90 |
| Pinho, Jack | | BAA | 3:59.50 |
| Nowak, Craig | | Unattached | 3:58.00 |
| Schaffer, Dan | | Zap Enduranc | 3:57.50 |
| Allen, Ben | | Empire Elite | 3:59.40 |
| Hunt, Jesse | | Unattached | 3:58.50 |
| Adams, Ryan | | Furman Elite | 3:58.50 |
| Bayer, Andy | | On | 3:52.90 |
| Holt, Eric | | Empire Elite | 3:53.50 |
| Kemboi, Amon | | Puma / Puma | 3:55.30 |
| Stanovsek, Mick | | Puma / Puma | 3:56.90 |