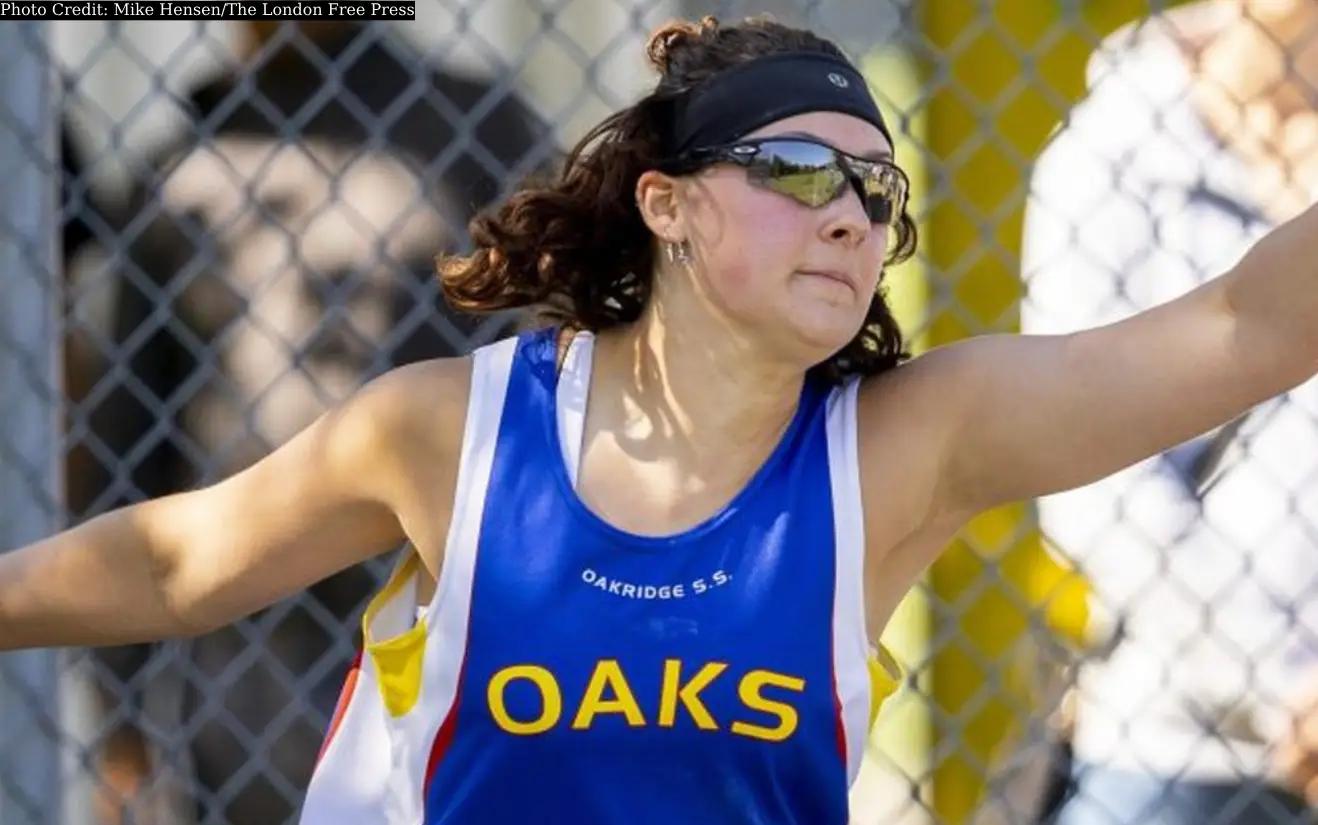 MAYAGÜEZ, Puerto Rico, (August 5) — Canada's Julia Tunks won gold in the women's Discus Throw final with a mark of 56.98m on Day Two of the 2023 Pan American U20 Championships, held at the Jose A. Figueroa Freire Stadium in Mayaguez, Puerto Rico.
Tunks, who finished fourth in the Shot Put on Friday, took control early on Saturday morning, throwing 51.00m and 53.45m in the opening two rounds. She delivered her winning mark of 56.98m (186-11) in round three and closed out the contest with a throw of 52.55m in the sixth round.
Jamaica's 2023 Carifta Games champion Abigail Martin, the No. 7 ranked thrower in the U20 top list this season, secured the silver medal with a throw of 55.47m in the fourth round. – Read more: Day 2: How to watch the 2023 Pan American U20 Championships, start lists, live results, stream
The bronze went to USATF U20 Championships title holder Maddie Fey, who registered her best mark of 52.70m in the sixth and final round. Fey's teammate Hadley Lucas finished fifth with a throw of 47.88m.
Entering the competition as the leading entrant with a Canadian U20 record of 59.11m set in April, the 17-year-old Julia Tunks, who is the national senior champion for Canada, maintained her form throughout a solid series to claim victory today.
The complete results of the Pan American U20 Championships women's discus are as follows:
Click here for the complete results series
Pan American U20 Championships women's discus results
Julia Tunks, Canada – 56.98m (186′ 11″)
Abigail Martin, Jamaica – 55.47m (182′ 0″)
Maddie Fey, United States – 52.70m (172′ 10″)
Valentina Ulloa Aros, Chile – 48.11m (157′ 10″)
Hadley Lucas, United States – 47.88m (157′ 1″)
Florencia Mule Dupans, Argentina – 45.29m (148′ 7″)
Calea Jackson, Bahamas – 45.10m (147′ 11″)
Brianna Smith, Cayman Islands – 42.70m (140′ 1″)
YaNelli Dawkins, Cayman Islands – 37.42m (122′ 9″)
Rebeca Garay, El Salvador – 34.84m (114′ 3″)
DNS. Lalenii Grant, Trinidad and Tobago