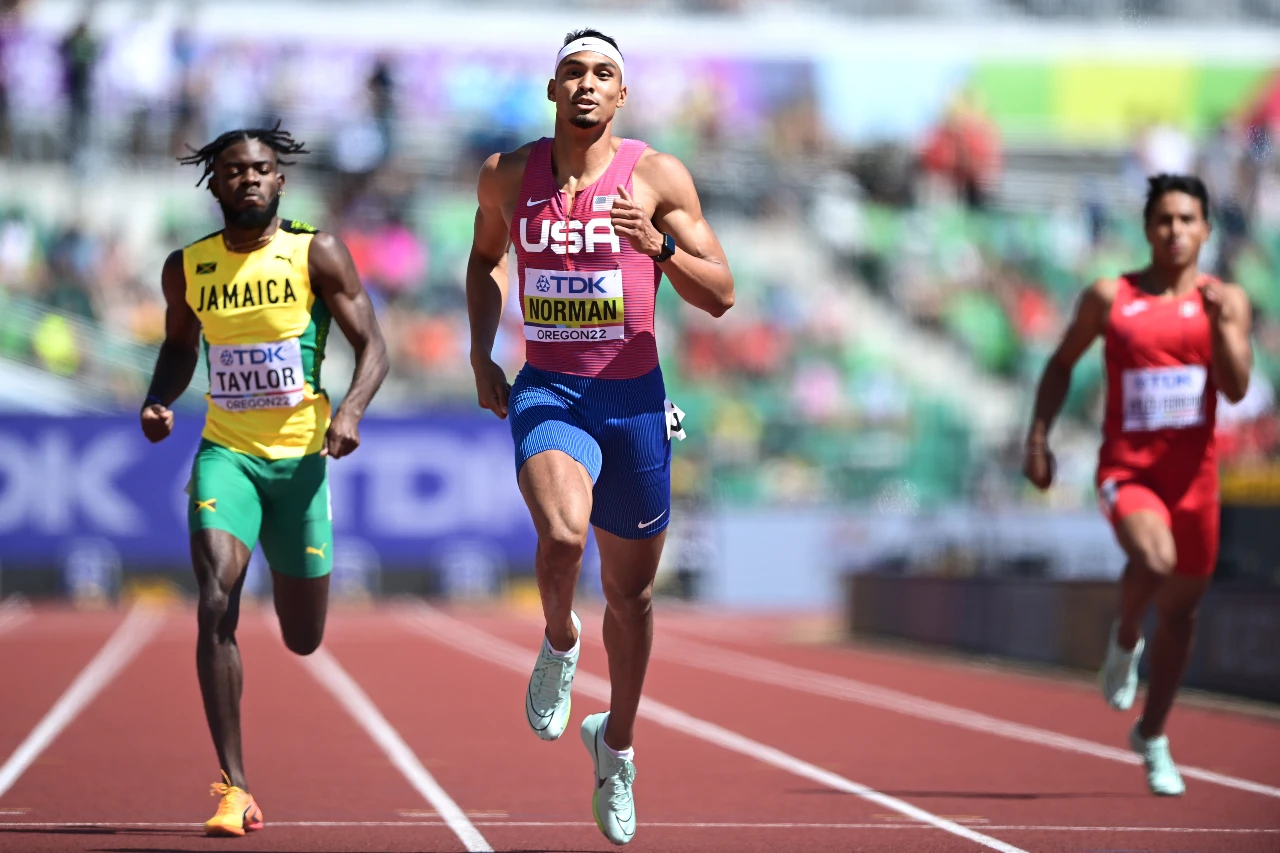 MIAMI, FL (August 8) — Michael Norman will defend his world 400-meter title at the World Athletics Championships 2023 in Budapest, Hungary, where he will compete against top contenders Steven Gardiner and Wayde van Niekerk, favorites for the gold medal.
Michael Norman's 100m Experiment Went Wrong
Norman, who spent this season focusing mainly on the shorter sprints, failed to advance past the first round of the 100m at the USATF Outdoor Championships last month. As a result, the 25-year-old will return to contest the 400m competition in Budapest.
Last summer, in the absence of Olympic champion Gardiner, Norman clocked 44.29 seconds to win the men's 400m gold medal in Eugene, breaking a nine-year drought at winning gold in the event for the USA.
The American sprinter revealed that the place is to be ready for the 2024 Olympics in Paris, where he expected to make his 100m launch.
"The plan for 2023 is more of a setup for 2024," he was quoted as saying on NBC Sports. "Everything I'm doing now is setting good habits in preparation for the Olympics. So when it comes to Olympic year, I can just keep building."
Wayde van Niekerk and Steven Gardiner Will Be Hard To Beat
However, the return to full fitness of Gardiner and the excellent form of world record holder Wayde van Niekerk will pose a challenge for Norman, who has not competed in a single 400m race in 2023, to retain his title at the world championships in Hungary.
Meanwhile, Gardiner, the world title winner in 2019 and Olympic champion in 2021, leads the world top list for 2023 with an impressive 43.74 seconds, clocked to dominate his rivals at the 2023 Gyulai István Memorial last month.
Two-time world champion and 2016 Olympic gold medalist Van Niekerk follows on the world list in 2023 with 44.08 seconds, the fourth-fastest time this season.
Read more: Blazing 43.74s by Steven Gardiner sets stage for World Athletics Championships showdown
The men's 400m at the 2023 World Athletics Championships will also include Commonwealth Games champion Muzala Samukonga of Zambia, who clocked 43.91 seconds this season; 2011 world champion Kirani James of Grenada; USA's Bryce Deadmon and Vernon Norwood; and Jamaica's Antonio Watson.
Action at the World Athletics Championships in Budapest will run from 19-27 August, with the heats of the men's 400m dash going off on 20 August.