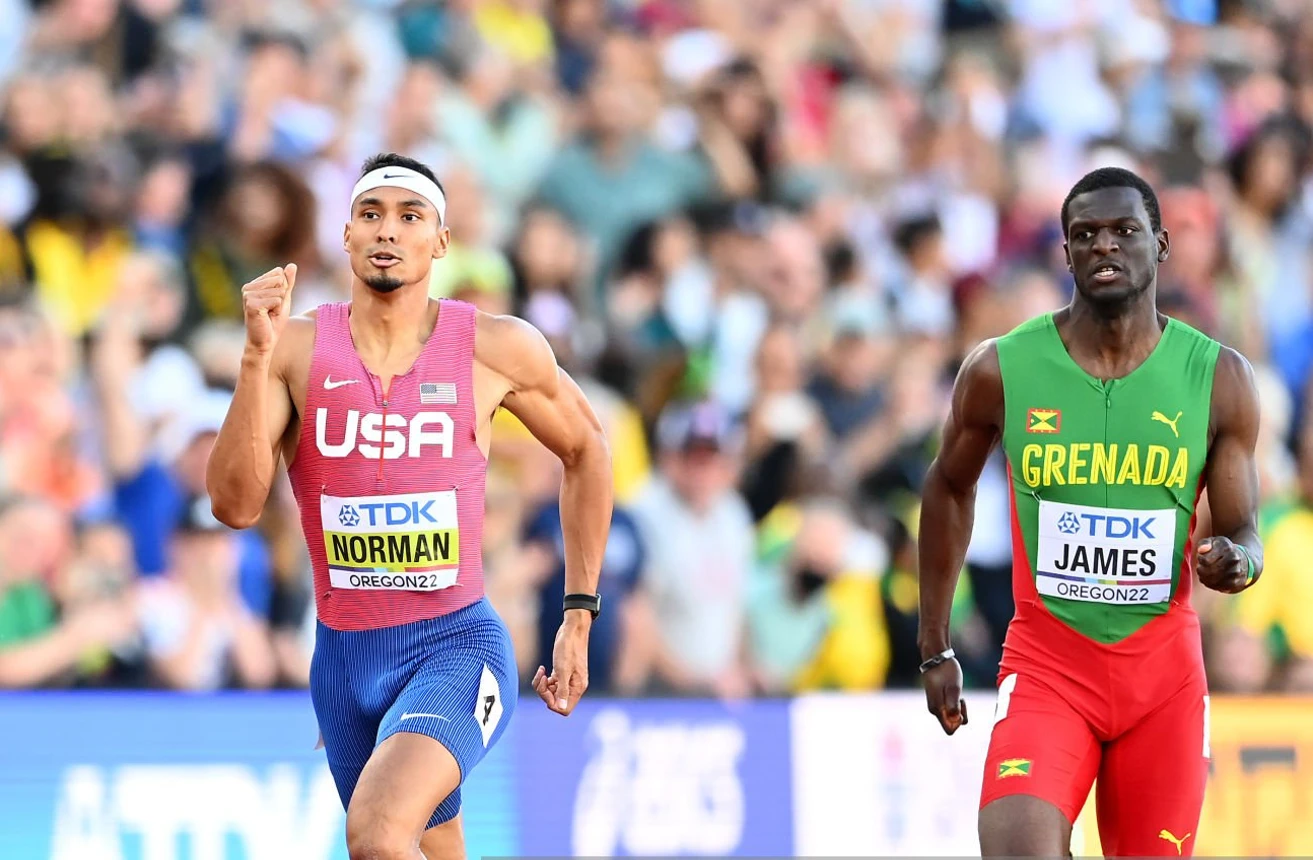 BUDAPEST (August 15) – Reigning 400-meter world champion, Michael Norman, has chosen not to defend his title at the 2023 World Athletics Championships scheduled in Budapest. Instead, the 25-year-old American sprinter is setting his sights on the 2024 Paris Olympic Games, aiming for a stronger comeback.
Last summer, Norman secured the quarter-mile gold at the world track and field championships in Oregon. He was named to the USA team for the Hungary event earlier this month and was hoping to repeat his feat from 2022.
However, Norman, who has faced challenges in short sprint events this season, took to Instagram on Tuesday (15) to share his decision. – Read more: Michael Norman to defend 400m world title after 100m failure: World Athletics Championships 2023
"Unfortunately I will not be defending my title at the 2023 World champs," he wrote. "After an extremely frustrating season, I've decided to step away from track for the remainder of the 2023 season in order to refocus for the 2024 Paris Olympics."
His decision comes after a shaky performance at the USATF Outdoor Championships in July, where he did not progress beyond the initial round in the men's 100m.
Although he had an option to redeem himself in Budapest by defending his 400m crown, Norman felt he wasn't in the optimal shape to rival main medal contenders.
This group of title contenders includes stars like Olympic champion Steven Gardiner, world record holder Wayde van Niekerk, and Commonwealth Games gold medalist Muzala Samukonga.
The 2023 World Athletics Championships will run from 19-27 August. The heats of the men's 400m is on Sunday, 20 August. Click here for live results and timetable
As the world of athletics awaits the showdown in Budapest, all eyes will be on Paris 2024, where Michael Norman promises to return, potentially stronger and more determined.