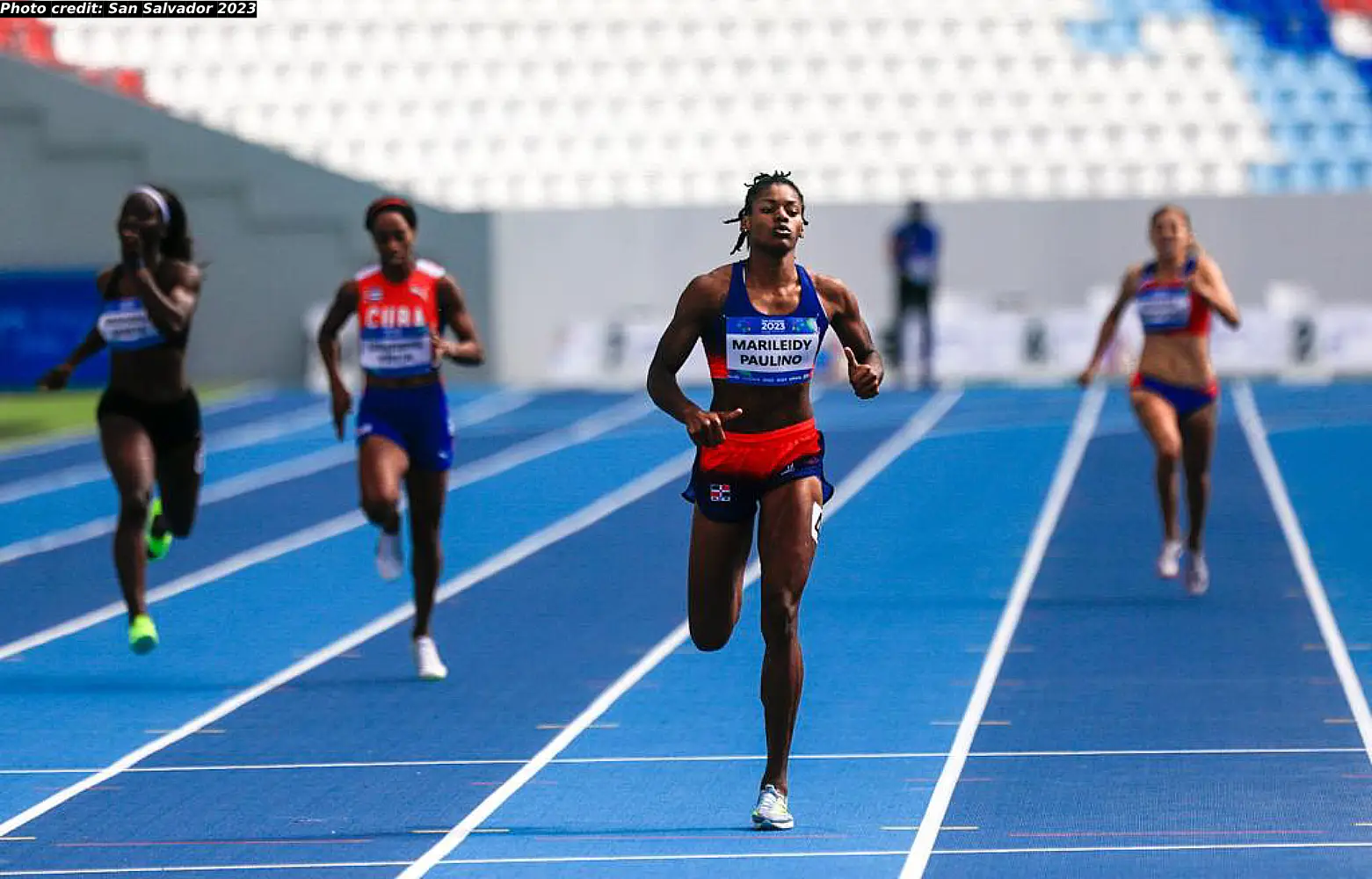 BUDAPEST, Hungary (August 20) – Dominican Republic's Marileidy Paulino, the World and Olympic silver medallist, set the pace in the women's 400m heats on Day 2 of the 2023 World Athletics Championships. Clocking an impressive 49.90 seconds, Paulino seemed at ease on the track and she will be looking to go even faster as the championships progress.
Paulino, opting out of the mixed 4x400m relay event on the opening day, displayed her dominance in the sixth and final heat.
Shocking Performance By Britton Wilson; Shaunae Miller-Uibo Makes An Appearance
However, the day was not without its surprises. USA's Britton Wilson, who entered the championships as the third-fastest women's 400m runner this year with a time of 49.13 seconds, unexpectedly finished last in her heat, recording a time of 53.87 seconds.
Read more: Day 2: 2023 World Athletics Championships, start lists, results, stream and results
Meanwhile, the fans were delighted to see the return of the reigning world champion, Shaunae Miller-Uibo of the Bahamas, although she only finished seventh in her heat with a time of 52.65 seconds and missed out on advancing further.
Poland's Natalia Kaczmarek, another medal hopeful, triumphed in the first heat with a time of 50.02 seconds. Meanwhile, Lieke Klaver of the Netherlands, who secured fourth place in Oregon 2022, led the second heat with a time of 50.52 seconds.
Also among the winners in the women's 400m heats was Barbados' Sada Williams, the Commonwealth Games champion and current world bronze medalist, who finished atop of heat three in 50.78 seconds.
Ireland's NCAA champion Rhasidat Adeleke clocked 50.80 seconds for first place in heat five, while Jamaica's Nickisha Pryce impressed with a time of 50.38 seconds when taking the victory in the fourth heat.
Miller-Uibo, who recently became a mother, graced the championships with a cheerful presence. Post-race, the Bahamian expressed her intent to relish the championships while enjoying becoming a first-time mother, setting her sights on the upcoming 2024 Paris Olympics.
Women's 400m Heats Results:
Heat 1 Results:
Natalia Kaczmarek (POL) – 50.02 – Qualified (Q)
Cynthia Bolingo (BEL) – 50.29 – Qualified (Q)
Candice McLeod (JAM) – 50.37 – Qualified (Q)
Sharlene Mawdsley (IRL) – 51.17 – Season's Best (SB) q
Gunta Vaičule (LAT) – 51.36
Alice Mangione (ITA) – 51.57
Miranda Charlene Coetzee (RSA) – 52.30
Kateryna Karpiuk (UKR) – 52.66
Heat 2 Results:
Lieke Klaver (NED) – 50.52 – Qualified (Q)
Ama Pipi (GBR) – 50.81 – Qualified (Q)
Lynna Irby-Jackson (USA) – 50.81 – Qualified (Q)
Susanne Gogl-Walli (AUT) – 51.00 q
Evelis Jazmin Aguilar (COL) – 51.27 q
Kyra Constantine (CAN) – 52.28
Nicole Caicedo (ECU) – 52.82
Janet Richard (MLT) – 54.50
Heat 3 Results:
Sada Williams (BAR) – 50.78 – Qualified (Q)
Paola Morán (MEX) – 51.59 – Qualified (Q)
Zenéy Van Der Walt (RSA) – 51.76 – Qualified (Q)
Cátia Azevedo (POR) – 51.93
Amandine Brossier (FRA) – 51.98
Imaobong Nse Uko (NGR) – 52.24
Shaunae Miller-Uibo (BAH) – 52.65
Rosie Elliott (NZL) – 52.88
Heat 4 Results:
Nickisha Pryce (JAM) – 50.38 – Qualified (Q)
Roxana Gómez (CUB) – 50.86 – Qualified (Q)
Gabby Scott (PUR) – 51.07 – Qualified (Q)
Martina Weil (CHI) – 51.35
Grace Konrad (CAN) – 51.60
Giulia Senn (SUI) – 52.66
Fanni Rapai (HUN) – 52.73
Britton Wilson (USA) – 53.87
Heat 5 Results:
Rhasidat Adeleke (IRL) – 50.80 – Qualified (Q)
Andrea Miklós (ROU) – 51.24 – Qualified (Q)
Tereza Petržilková (CZE) – 51.30 – Qualified (Q)
Henriette Jæger (NOR) – 51.33
Aliyah Abrams (GUY) – 51.44
Helena Ponette (BEL) – 51.52
Mette Baas (FIN) – 52.74
Tabata Vitorino (BRA) – 54.15
Heat 6 Results:
Marileidy Paulino (DOM) – 49.90 – Qualified (Q)
Victoria Ohuruogu (GBR) – 50.60 – Qualified (Q)
Talitha Diggs (USA) – 50.87 – Qualified (Q)
Lada Vondrová (CZE) – 50.92 q
Modesta Justė Morauskaitė (LTU) – 51.06 q
Charokee Young (JAM) – 51.24 q
Tiffani Marinho (BRA) – 53.12
Marlie Viljoen (RSA) – 53.73